We completed a wonky figure-of-eight across New Zealand's two main islands. Starting in Auckland, we traversed the North Island via Waitomo's glowworm caves and Tongariro's volcanoes en route to the capital city of Wellington. We then crossed the Cook Strait and after a brief tandem-shaped detour to Nelson, we headed south through the vineyards of Marlborough to the newly-rebuilt city of Christchurch. Next, and probably our top highlight, was four days of cycling through the Central Otago region. We then stopped in Dunedin for penguins and street art on the way to our southernmost point on Stewart Island, before turning north to beautiful Queenstown. At this point, we picked up a camper van and detoured to moody Milford Sound before driving all the way up the wild west coast. We then crossed the Southern Alps at Lewis Pass and made stops in Hanmer Springs and the coastal town of Kaikōura en route to Christchurch to return the camper. On our way back to Auckland, we revisited Wellington before tracing a route through Art Deco Napier and geothermal Rotorua.
Carbon 🚆
The 8,000 km flight from Singapore to Auckland dominates our carbon emissions for New Zealand, and is solely responsible for our highest single-country total to date. There's no getting around the fact that New Zealand is a long way from everything, including its closest neighbour – Auckland is well over 1,000 km from Sydney! We agonised for a long time about whether flying to NZ was the right thing to do, but we absolutely loved every moment of our two months there, so we got good bang for our buck carbon! And, to compensate for our emissions, we've prevented 3 tonnes of CO2 entering the atmosphere by offsetting with Gold Standard. As always, we would have preferred to avoid these emissions in the first place, but when there's no low-carbon mode of transport available, offsetting is the next best thing.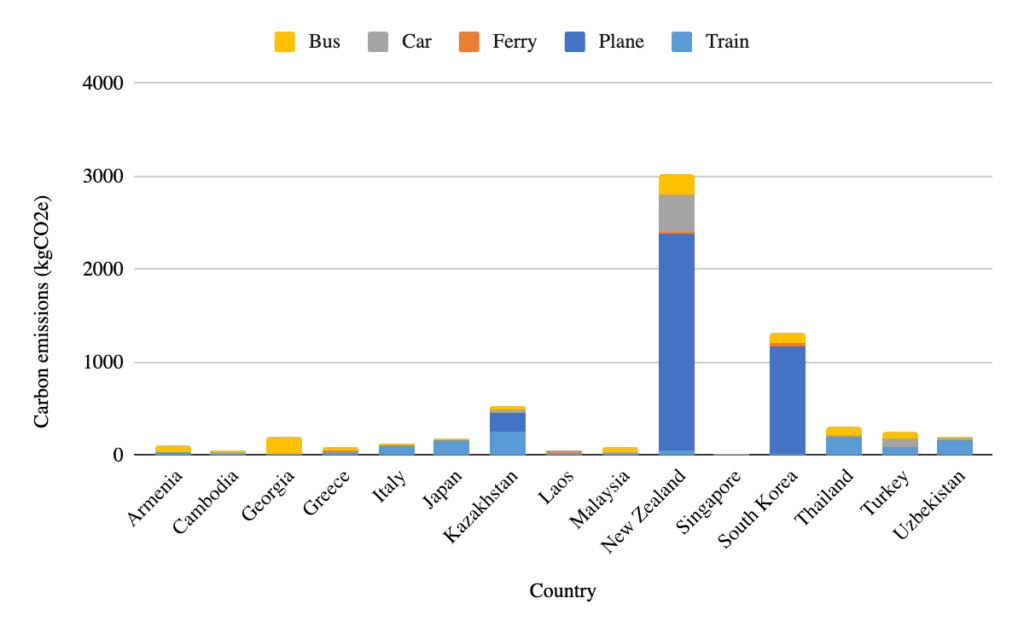 The other part of our NZ travel that was less than ideal was our camper van adventure, which emitted almost twice as much carbon as our journeys by bus, despite covering a similar distance in total. While literally driving the kitchen sink around the country isn't exactly travelling light, it did afford much more independence than we could have achieved on NZ's limited public transport network. Camper vans probably compare more favourably to public transport if you manage to fit four people into a single vehicle, although that would have been quite a squeeze in our little Toyota HiAce!
Cost 💰
New Zealand was the most expensive country we've visited to date, surpassing even Japan in daily expenditure. We started to notice that no matter what we did, everything always added up to NZ$150, so we joked that this was a "unit of NZ". It was both infuriating and very funny every time it happened!
While transport seems (and to a certain extent, was!) quite expensive, it's worth noting that we classed the camper van as "transport" rather than "accommodation" in our cost tracker, although it obviously served both purposes.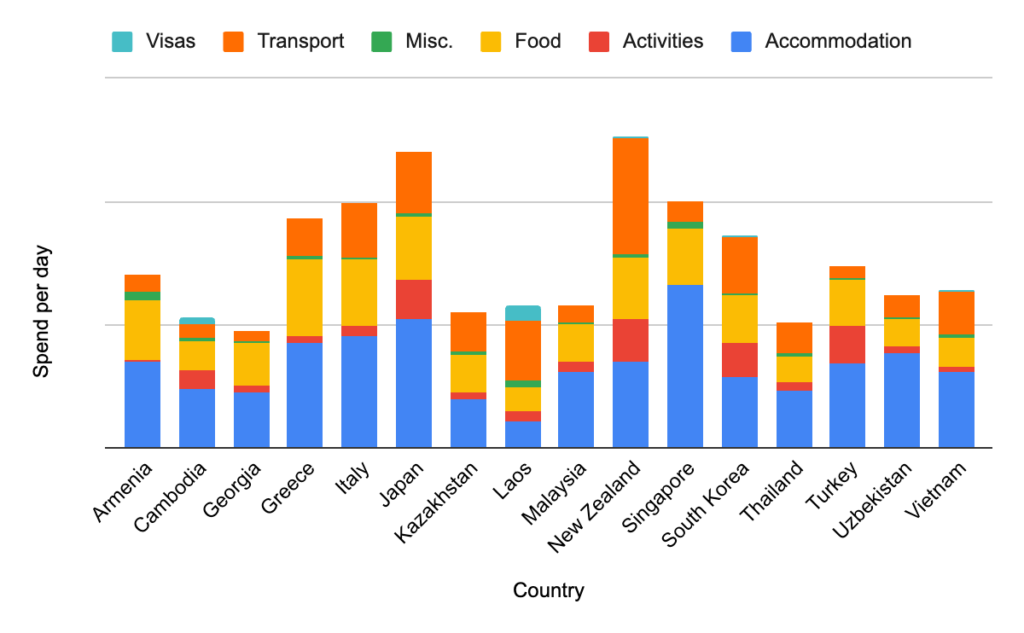 Cats 🐈
As previously discussed, New Zealanders have something of a love-hate relationship with cats. While on one hand New Zealand has one of the highest cat ownership rates in the world, these invasive mammals are making short work of the country's much-loved flightless indigenous bird population. So it shouldn't be any surprise that NZ came in last place with 1.15 cats per day, although its total would have been even worse if we hadn't spotted 15 cats in one fell swoop as we passed the window of a cat cafe in Rotorua shortly before leaving the country.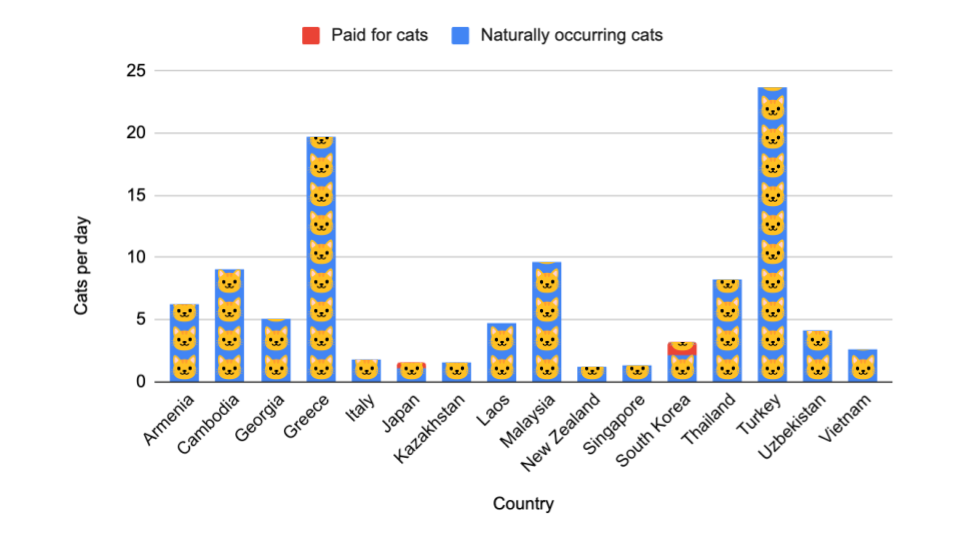 Our bad cat-spotting luck means we've expanded the scope of our cat awards to cover other species, which is lucky really, as NZ was great for wildlife spotting.
🏅LEast evolved bird
Not many species evolve backwards, but we learned that kiwi have actually forgotten to fly as a result of having no natural predators. Instead, they forage at ground level, seemingly without a care in the world. Cute but totally useless!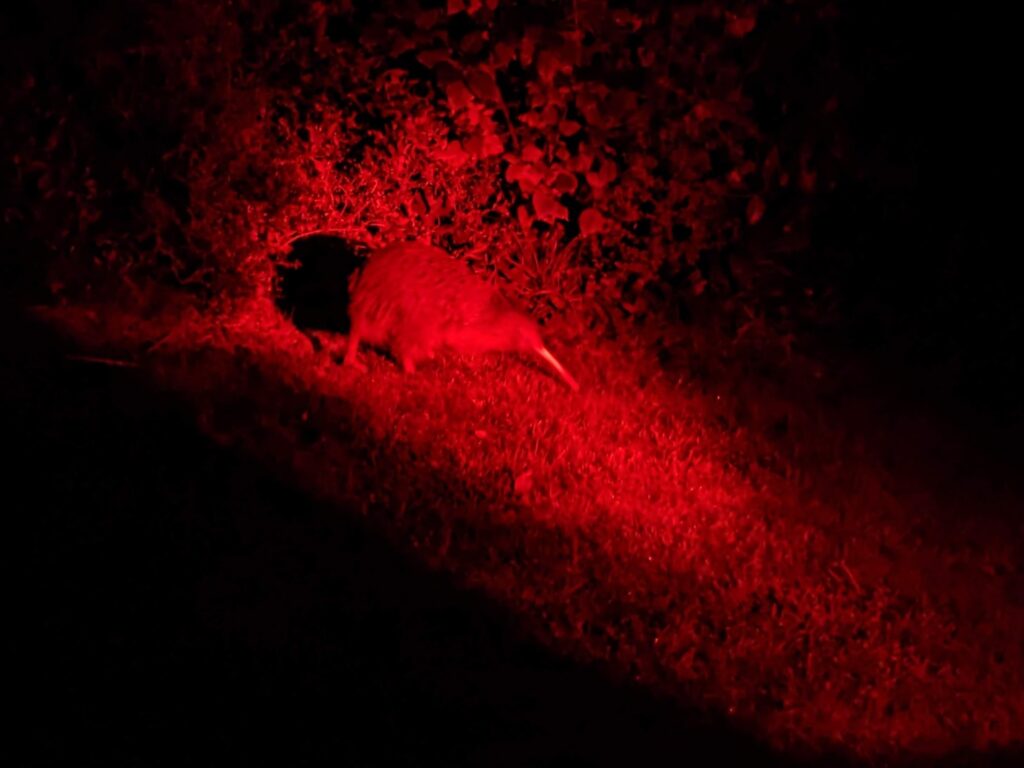 🏅Absolute top number one friend
We met this little pirate in Central Otago, and I've never seen Sara fall in love so quickly. He even got out of his cosy bed to wave us off on a frosty morning before the sun had risen. That's commitment.
🏅Saltiest sea dog
We met this lovely chap on the ferry from Wellington to Picton. He seemed more interested in making friends than exercising. We sympathised.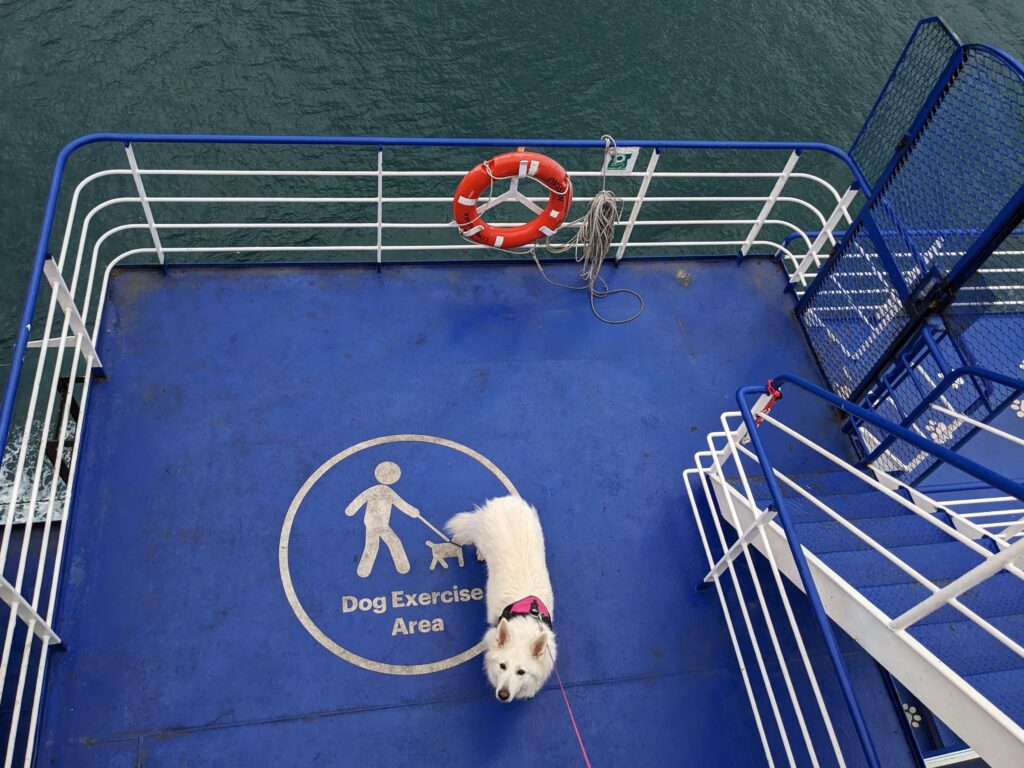 🏅Most distinguished bicycle attendant
This gentleman caused us to miss part of the vineyard briefing before our bicycle wine tour, but we regret nothing (they all made wine and that's all we needed to know!).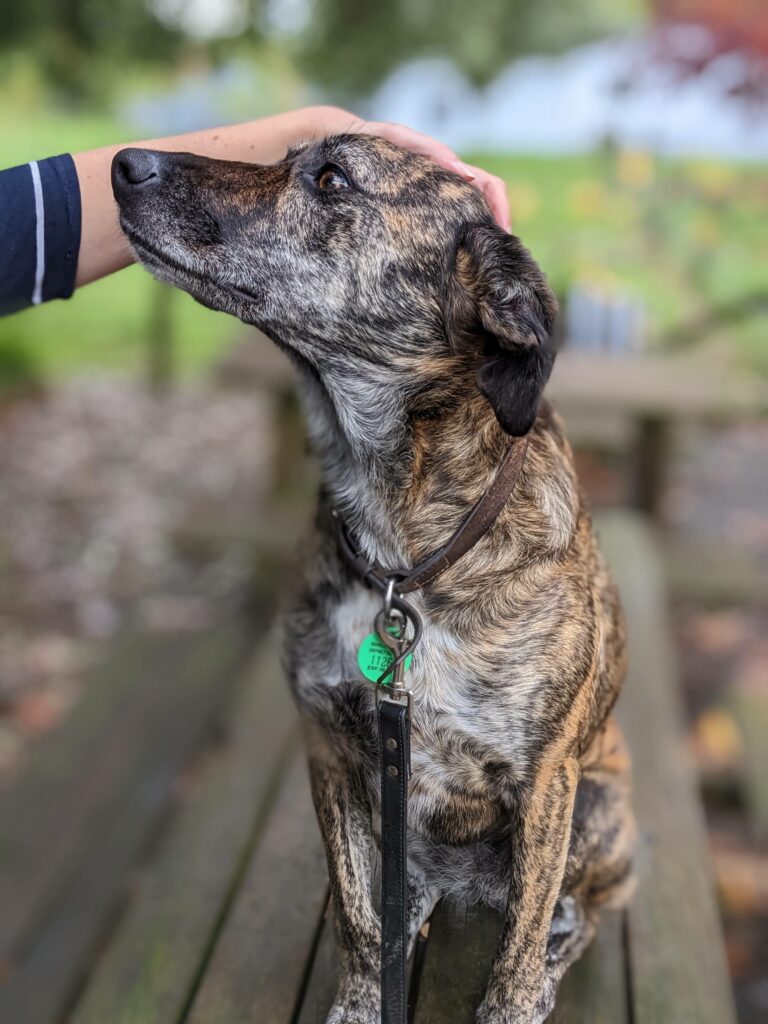 🏅The aloof botanist
We found this chap enjoying the sun in Wellington's botanical garden. He tolerated a few strokes, but we could tell he preferred keep his own company.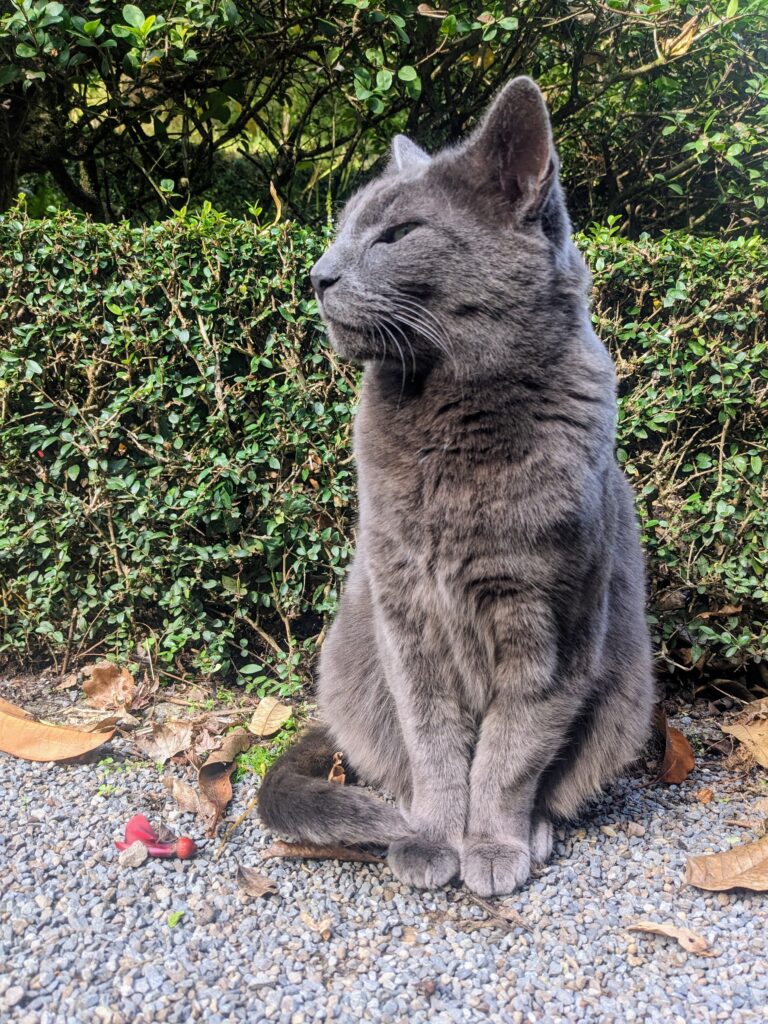 🏅Smallest bird friends
I just love how penguins hold out their wings while they waddle along. They were also never disheartened by their "two steps forward, one step back" approach to climbing the dunes.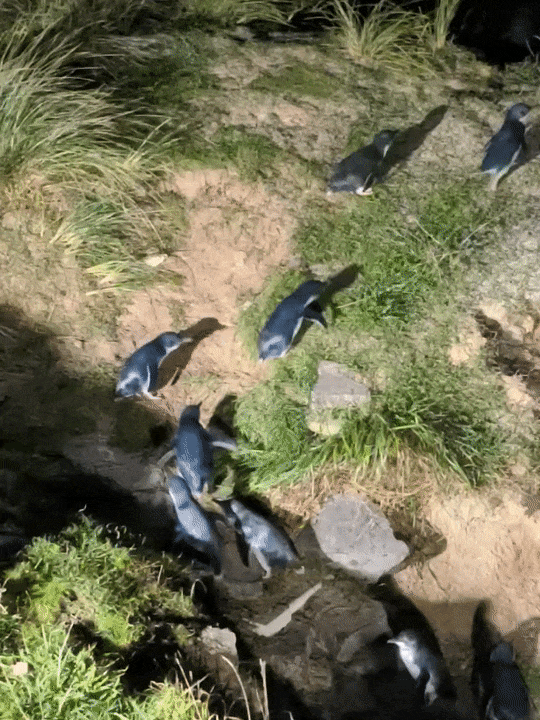 🏅Behind-the-scenes photography award
This award goes to Mario, for exposing how annoying we are when we get distracted halfway through a conversation because we've spotted a cat.
Culture 👨‍👩‍👧
Despite being about as far away as it's possible to get from the UK, we felt right at home in New Zealand. The people are low-key but friendly and kind, and this is the first place we've visited since leaving London that has a proper pub culture. We've missed ordering at the bar, it's just so efficient! Some things were quite different from home, though, so in no particular order, below is a list of our miscellaneous cultural observations about NZ.
I mentioned how much we enjoyed going to the pub, but Oli did get upset every single time because there's no such thing as a standard pint in NZ. Instead, you normally order a glass (small) or a handle (large), and these could be any size. I'm not sure if he's going to complain more or less when he has to deal with U.S. pints soon…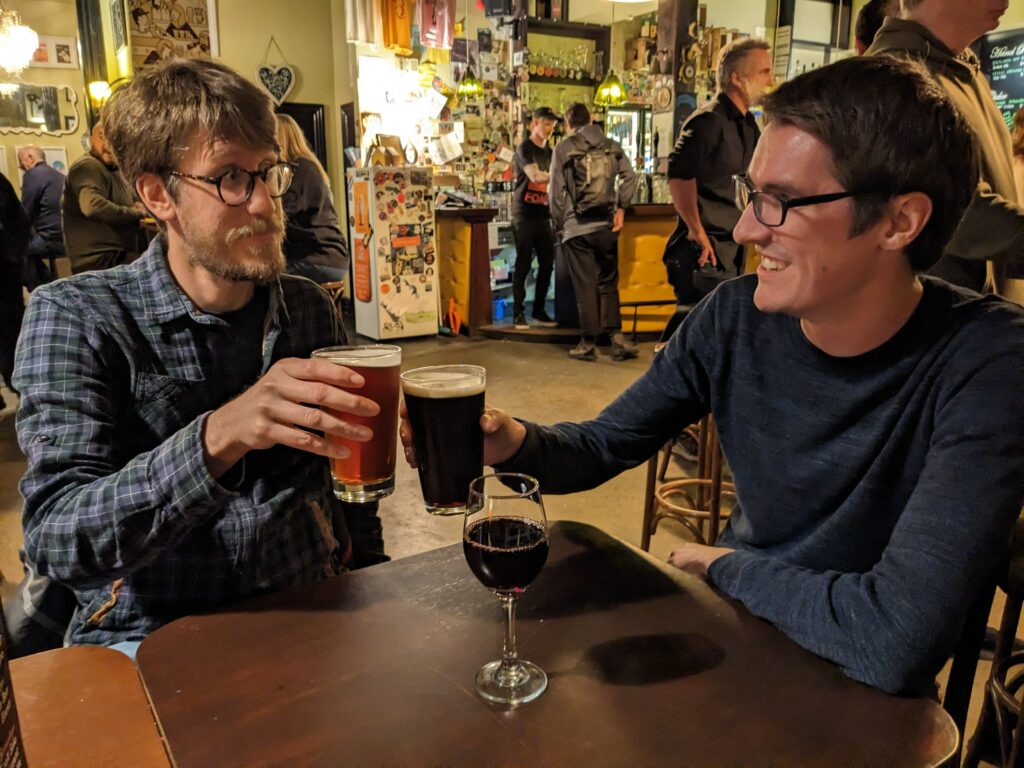 You'd better bring your ID if you're buying vegetables as it seems there's such a thing in NZ as age-restricted carrots 😂 Ok, ok, I think this might have been a glitch at the self-checkout machine, but it really made us laugh! The staff might not have asked for ID for the carrots in the end, but they were extremely strict about checking when we bought wine…but we'll take that as a compliment.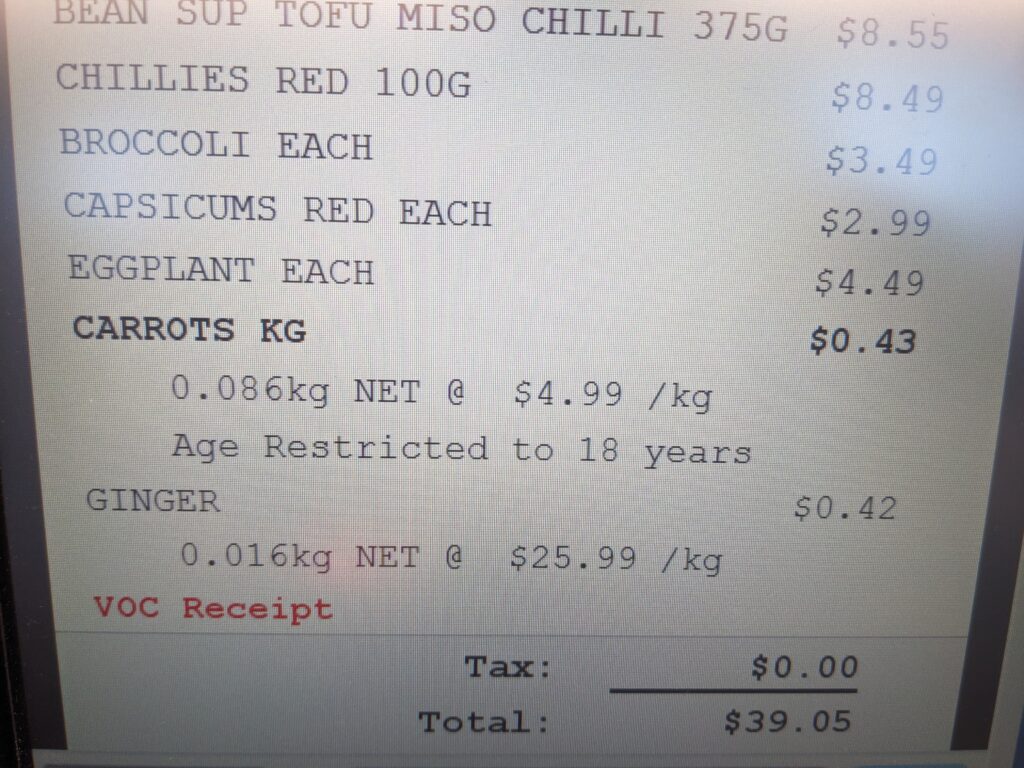 Cars are king in NZ. And not just any cars, but the bigger the better, which did seem somewhat at odds with NZ's eco credentials. This drove us absolutely mad – many places were totally inaccessible without our own wheels and the idea that we would want to rely on walking or public transportation was met with puzzlement more than once. We thought this was really interesting because NZ seemed so similar to Europe in most other respects.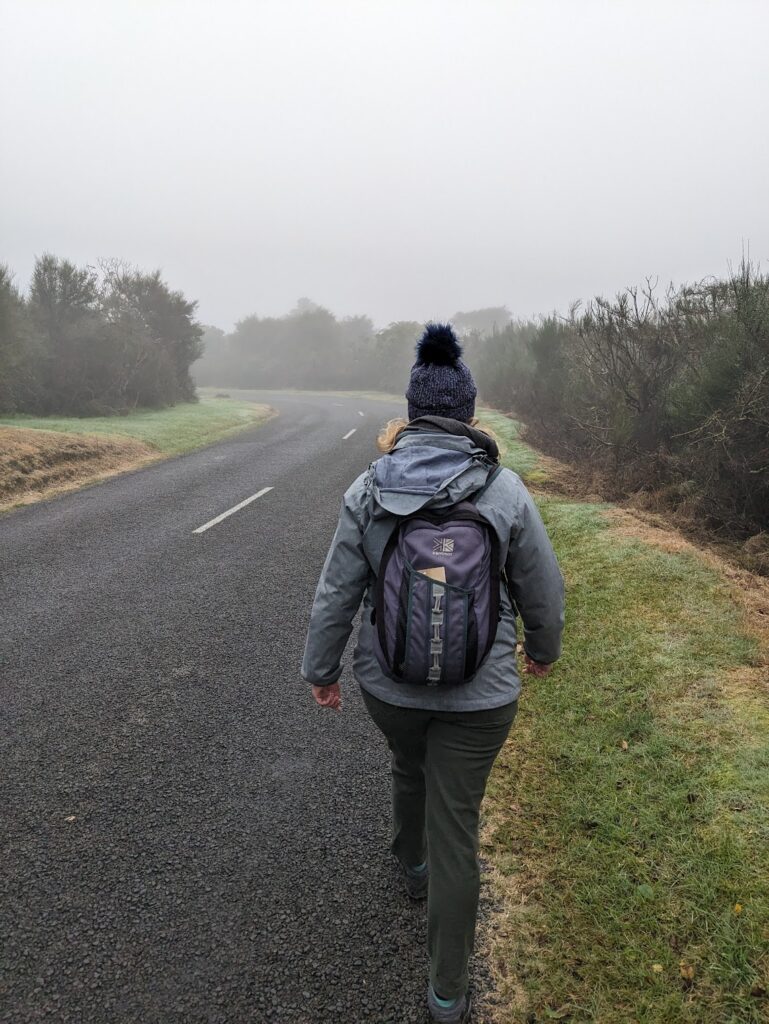 Buses are few and far between, but if you do manage to get on one, then you'll probably be treated to a free tour guide commentary from the driver. Honestly, we learnt so much from them chatting away on the tannoy as they drove along, pointing out things like local landmarks, notable viewpoints, where we'd find the highest point on the road, braided rivers, interesting wildlife, conservation projects, which small towns have the best pies… NZ bus drivers must be the friendliest anywhere in the world! Well, all except for Brian. But we loved him anyway.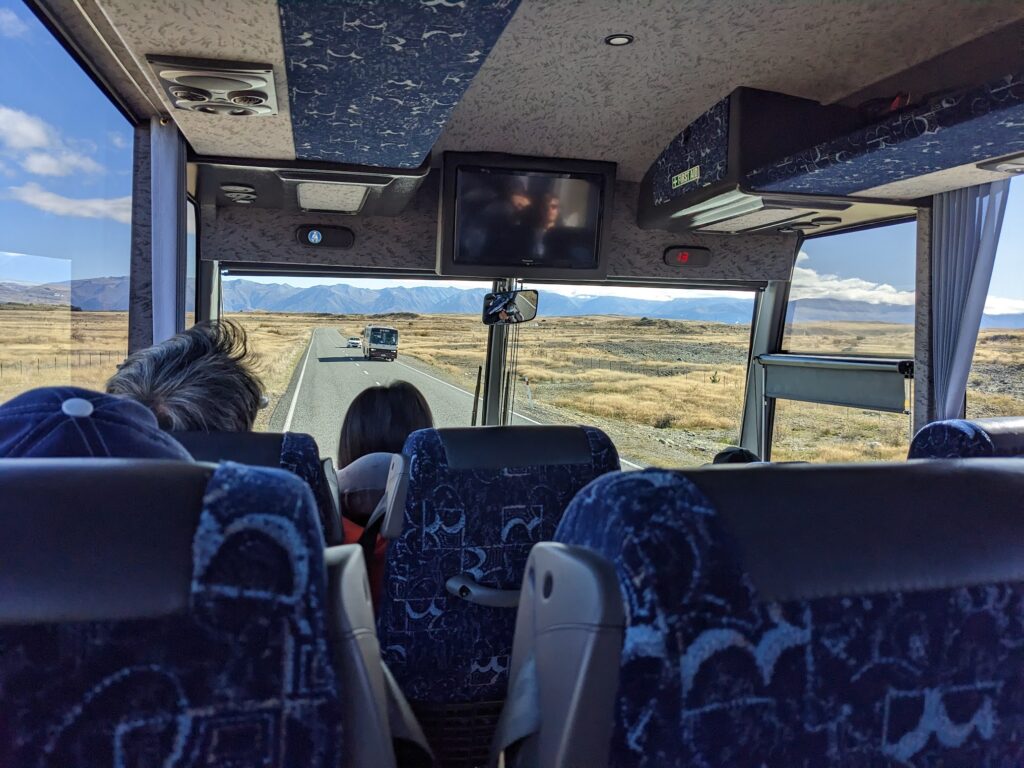 There's obviously a lot of wildlife to be celebrated in NZ, and we really enjoyed the sheer variety of animal warning signs we saw, often in the most unlikely suburban streets.
We were really blown away by New Zealand and its been great to fulfil a long-held dream to visit. It's a very long way away, but we'd heartily recommend it to anyone who finds themselves in the area! We're very sad to leave, but excited to be planning our next chapter of travel, and more on this in the next post…