Reluctantly, we left behind the stunning Kohaihai Conservation Campsite and began our journey back towards Christchurch. Not wanting to rush this leg, we broke the trip with overnight stops in the towns of Murchison, Hanmer Springs and Kaikōura en route.
After overnighting next to a beautiful river in Murchison, we realised we needed to fill up on fuel before navigating the Lewis Pass over the Southern Alps. Easy, you say? Well…
First, we investigated a truck stop, and had already prepaid for $200 of fuel before realising the nozzle wouldn't fit in our vehicle. 😢
Next, we tried a normal fuel station, but here I only succeeded in getting the nozzle stuck in our van. 😰
With difficulty, the station attendants removed the stuck nozzle and were then keen to demonstrate just how straightforward it should be. Instead, they pumped fuel in 10-cent increments before agreeing that something was definitely wrong. 🤯
Aha, not so easy after all! Although we were delighted the problem wasn't us (for once), we still didn't have any fuel… By this point we'd had quite enough of Murchison, so we skipped town and drove 80 km to the next fuel station where we finally managed to fill up. Phew! 😅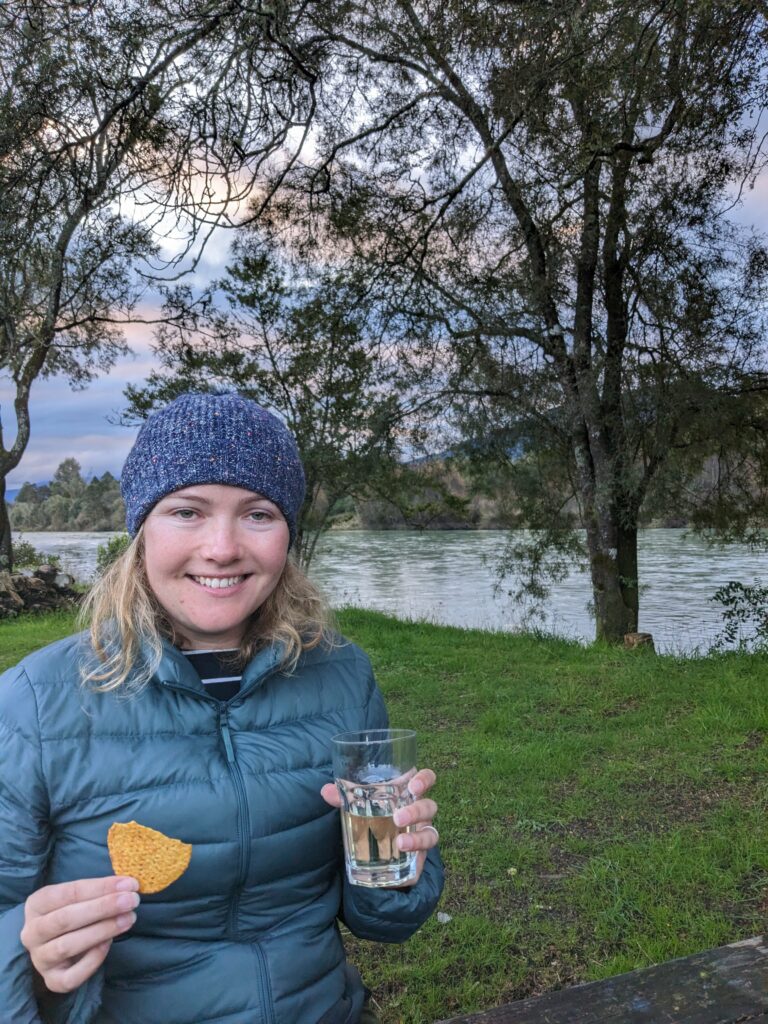 After this debacle, we proceeded over a thankfully-not-very-snowy Lewis Pass to Hanmer Springs.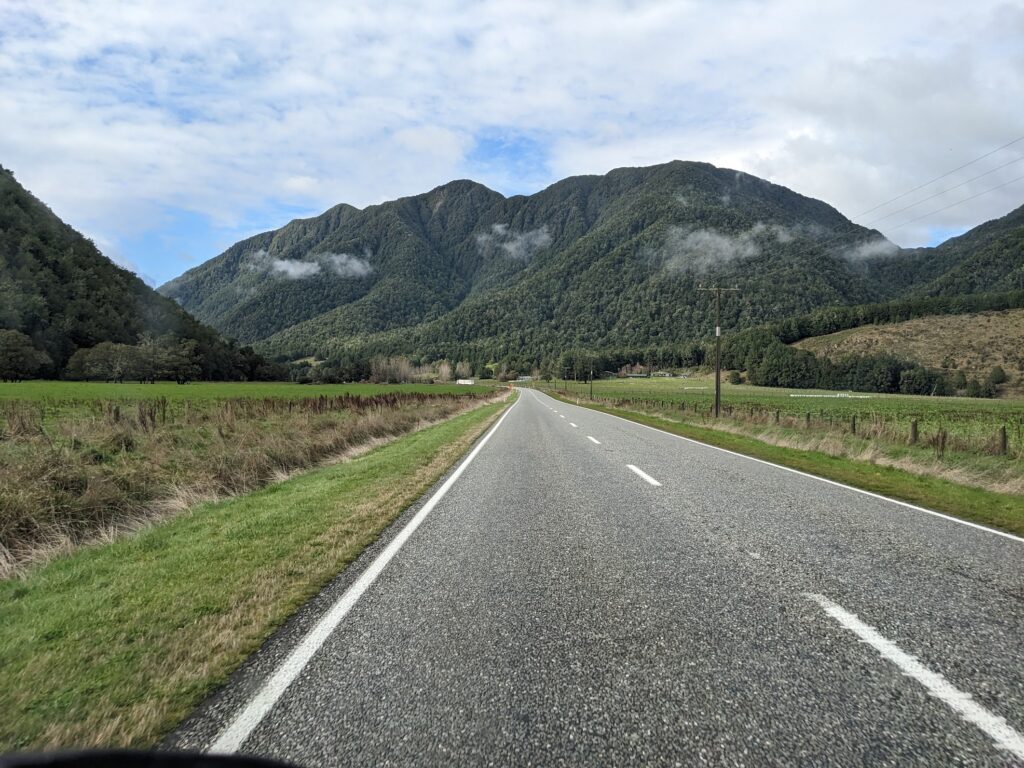 The town itself didn't feel anywhere near as remote as we had expected, and instead we found a pleasant, comfortable and laidback mountain town centred around its namesake hot springs.
We've come to realise that New Zealand takes its pies very seriously. So when we happened across the PJ Pies stand with our stomachs rumbling, we deemed it the morally right thing to do to check out its offering. Even at this little stand, there were still eight or so flavours on offer, with Sara opting for BBQ brisket while I went with a pork and hoisin pie. Both were deep fill, very tasty, and Sara's might have made it into her top 10 pies ever. Even the local birds had developed a taste for PJ's signature offering.
With our stomachs full, we purchased tickets for Hanmer's main attraction – its hot springs. This consisted of 22 outside thermal pools, each with a subtly different theme and water temperature. With an English-speaking welcome, clear norms on swimwear, gender separated changing rooms and mixed bathing, the whole process felt almost disappointingly straightforward compared with our confusion and uncertainty at hot baths across Kazakhstan, South Korea and Japan.
In addition the beautifully relaxing hot pools, the springs also featured a couple of slightly incongruous but thoroughly enjoyable water slides. Since we didn't have our phones with us in the hot springs, I've done my best to recreate the layout of two of the slides below:
Clear? Probably not. But if you imagine the first slide was like being flushed down a toilet bowl, and the second like being hurled towards a wet skate ramp, you're probably most of the the way there.
Having expected the slides to be full of screaming kids, we were surprised to find them almost empty. The only other folks using them were a couple in their 60s, who seemed to be having the time of their lives. Not only were the slides quite a bit faster than we'd expected, but they also required climbing six or so flights of stairs to get to the top. I couldn't help but think – these folks are who I want to be when I grow up!
---
Beyond Hanmer Springs, our last overnight stop on the way to Christchurch was the seaside town of Kaikōura, famous for its seafood and marine wildlife. We cruised straight through the town on the hunt for a Seafood BBQ Kiosk located right on Jimmy Armers beach. While the seafood menu was impressively large for a tiny kiosk, we were keen to try the town's speciality; crayfish. Everything was freshly caught, grilled right in front of your eyes, and beautifully presented with a simple lemon garnish, rice, salad and garlic bread. There was even a drinks cart next door selling New Zealand Sauvignon Blanc for Sara. Bliss.
In an attempt to work off some of some of the calories, we went for a walk atop the cliffs of the Kaikoura Peninsula. Not only was the scenery dramatic, but it was the perfect vantage point to watch the colony of seals snoozing on the rocks and playing in the waves below. There must have been hundreds of them spread around the peninsula, having made this spot their home due to the broad biodiversity present at the meeting point of northern (warm) water and southern (cold) water. We later learned that an earthquake in 2016 resulted in a major coastal uplift, exposing a plateau of rock that had previously been underwater. The seals seemed delighted with their home improvements!
As if the day couldn't get any better, we spotted a pod of dolphins just off the coast as we arrived back at our camper van. I'm not sure what they were celebrating, but many were leaping clear out of the water in beautiful arcs. Some were even performing full somersaults in the air, as if they were practicing acrobatics for a circus performance. It was quite unbelievable to see this in the wild, and we almost had to pinch ourselves to check it was really happening.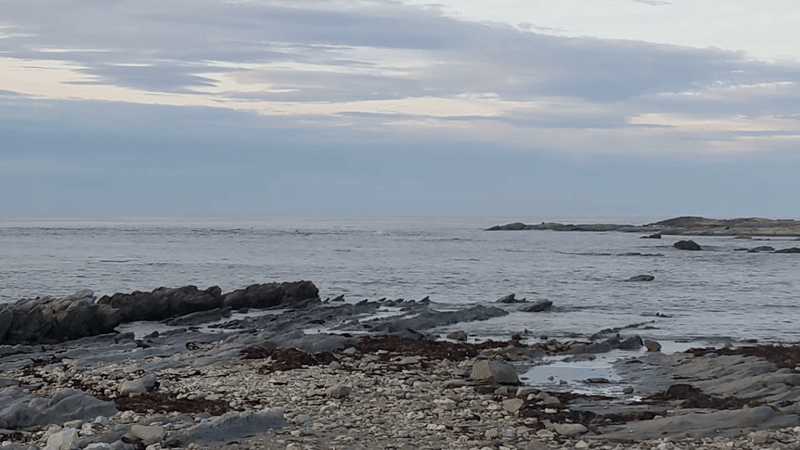 ---
As we headed back to Christchurch, we had quite mixed feelings about dropping off the camper van. On one hand, we'd loved the freedom it had afforded us, and this felt like a quintessential NZ experience that we just couldn't miss. On top of that, the camper allowed us to cook for ourselves each night, which we'd really missed while staying in hotels and short-stay Airbnbs. On the other hand, we were looking forward to a warm and comfortable bed with an en suite bathroom, which we'd begun to miss over the past 12 nights.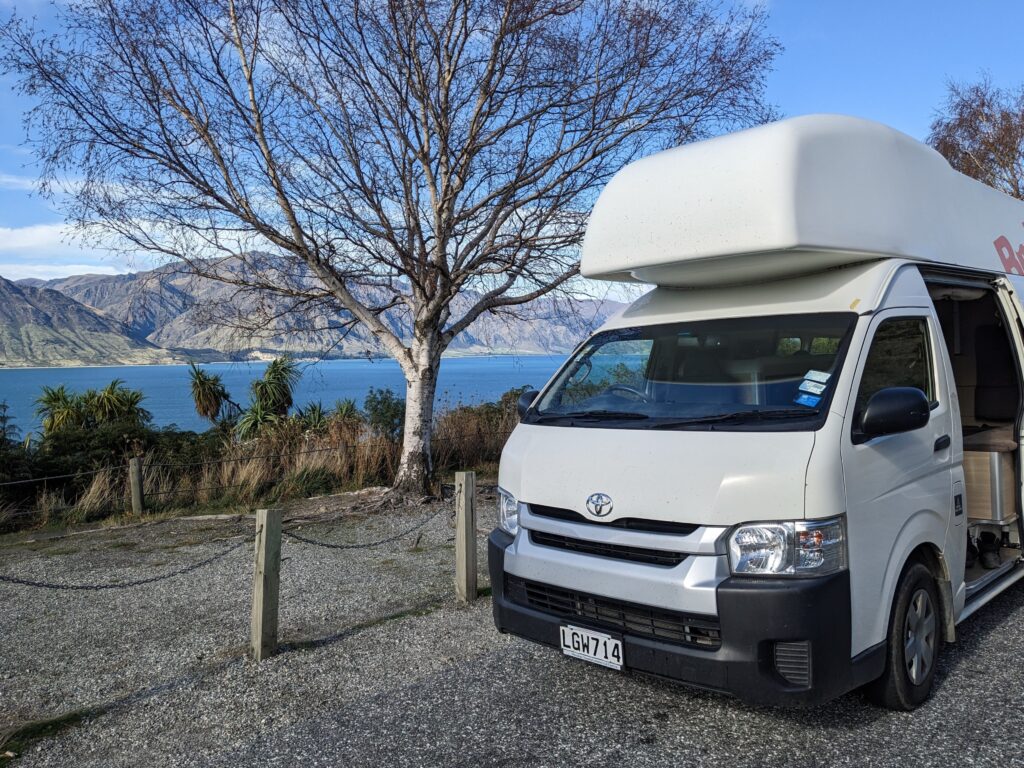 Overall, we had a great experience in the camper van, were very happy with our choice of vehicle, and were consistently impressed at how straightforward it was travelling 2185 km around New Zealand's South Island.