Having left Stewart Island and bid a fond farewell to Mario, we took a shuttle north to Queenstown, New Zealand's adventure capital.
Since the start our our trip, Sara had been excited to try out a via ferrata and we'd planned to do this here, but unfortunately it was mysteriously closed for bookings. Our other picks were paragliding or luge (think gravity-powered go-karts), but both relied on Queenstown's gondola, which was undergoing maintenance during our visit. Not such an adventure capital while we were there! Instead, we used our time in Queenstown as a base for hiking and an opportunity to plan the rest of our time in New Zealand, as well as our upcoming trip across North America.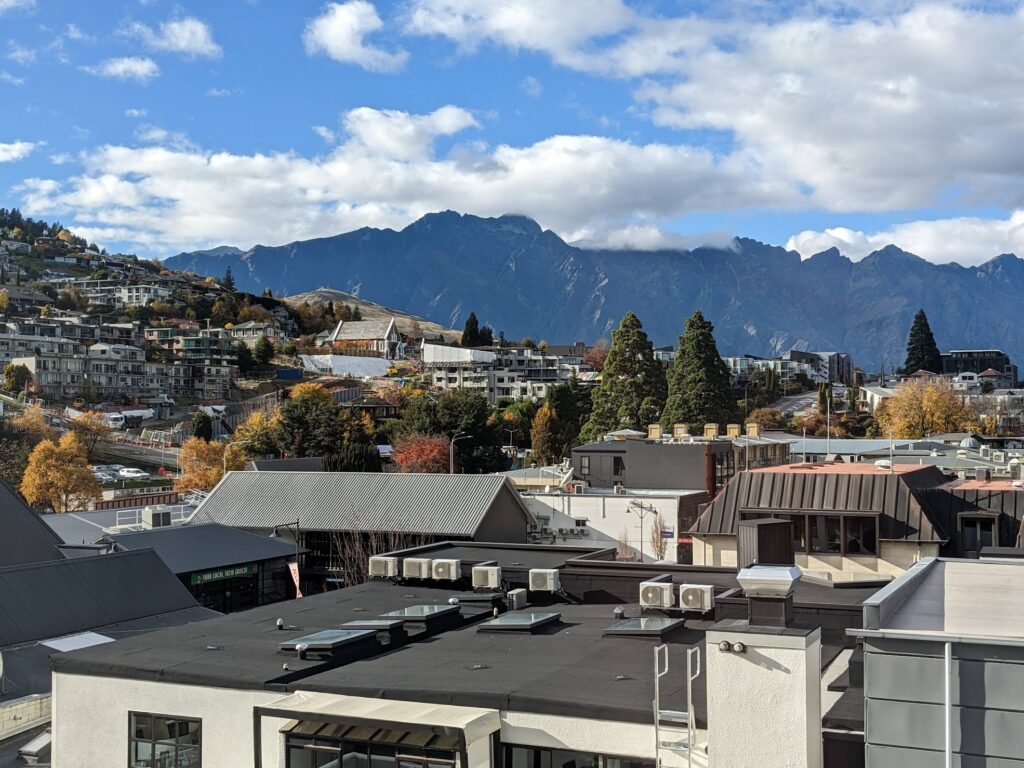 We were fortunate enough to have sunny and mild weather on our only full day in town, so we decided to take a hike up Te Tapu-nui (also known as Queenstown Hill) to a viewpoint overlooking the city and lake. The hike got off to a strong start when Sara noticed a beautiful cat in the bushes beside the trail, who was shortly joined by three other members of its family. Sadly, they didn't all stick around long enough to take a photo once they'd seen us approaching. Still, we were delighted with the sighting, even if feral cats are pretty unpopular in NZ.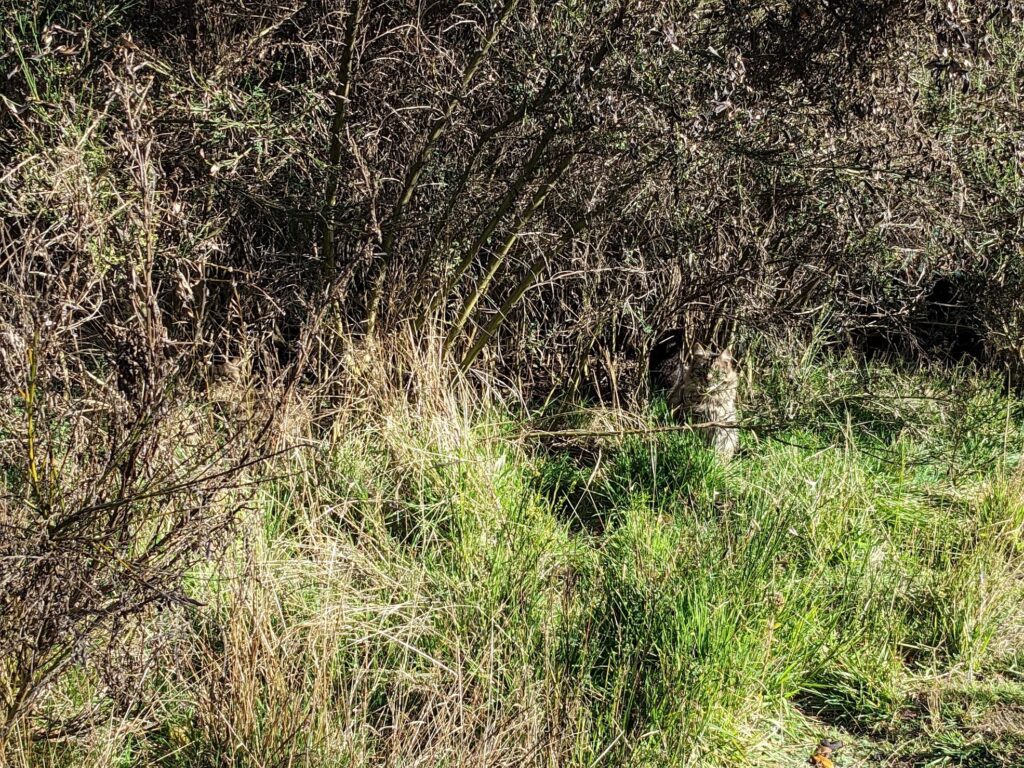 The route up to the summit involved over 500 m of elevation gain, mostly climbing gradually (and not so gradually) through pine forest. The forest was so dense that at times it felt more like dusk rather than midday on a sunny day.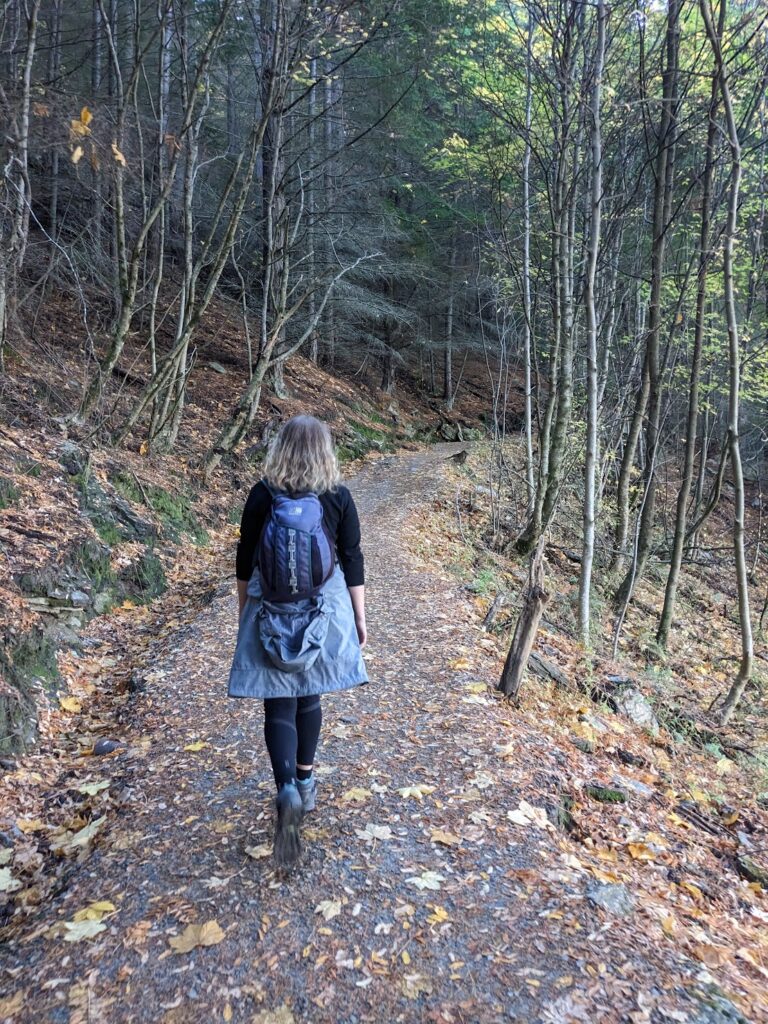 As we approached the summit, we emerged above the tree line and were greeted with a stunning panoramic view over Queenstown, across Lake Wakatipu and to the mountain range beyond.

It made an excellent spot to enjoy a few of Fergbaker's famous pies, or at least two of the three pies that made it that far up the trail. The summit also had an awesome view of Queenstown airport, so we watched a couple of planes take off and land between the mountains.
---
Despite appearing on most South Island itineraries, Queenstown isn't a big city. In fact, with an urban population of just over 15,000 people, it doesn't even make it into NZ's top 20 largest cities, but it does occupy an enviable location beside Lake Wakatipu and surrounded by mountains on all sides. Besides adventure tourism, most of the city's attraction is the lakefront promenade and park where we enjoyed an afternoon stroll to take in the views. That is, until we tried to pick up a coffee and were turned away by every cafe – apparently coffee simply isn't available in Queenstown after 3pm 😱
Instead, we jumped at the chance to try some Bluff Oysters from Erik's Fish and Chips van, having heard so much about them on our way to and from Stewart Island. While I'm not normally a huge seafood fan, I think I'd try just about anything if it was battered and fried with a squeeze of lemon on top. I enjoyed it way more than I'd expected – it was salty, meaty and, most of all, extremely fried!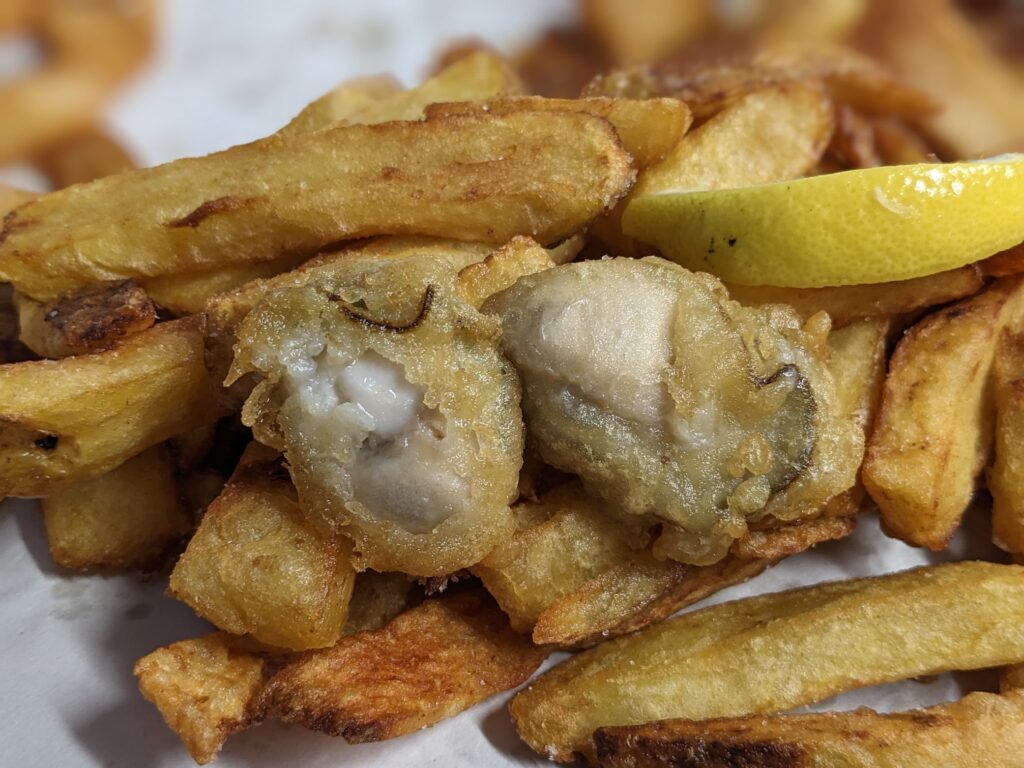 ---
Leaving Queenstown, we took a ferry across the bay to the suburb of Frankton…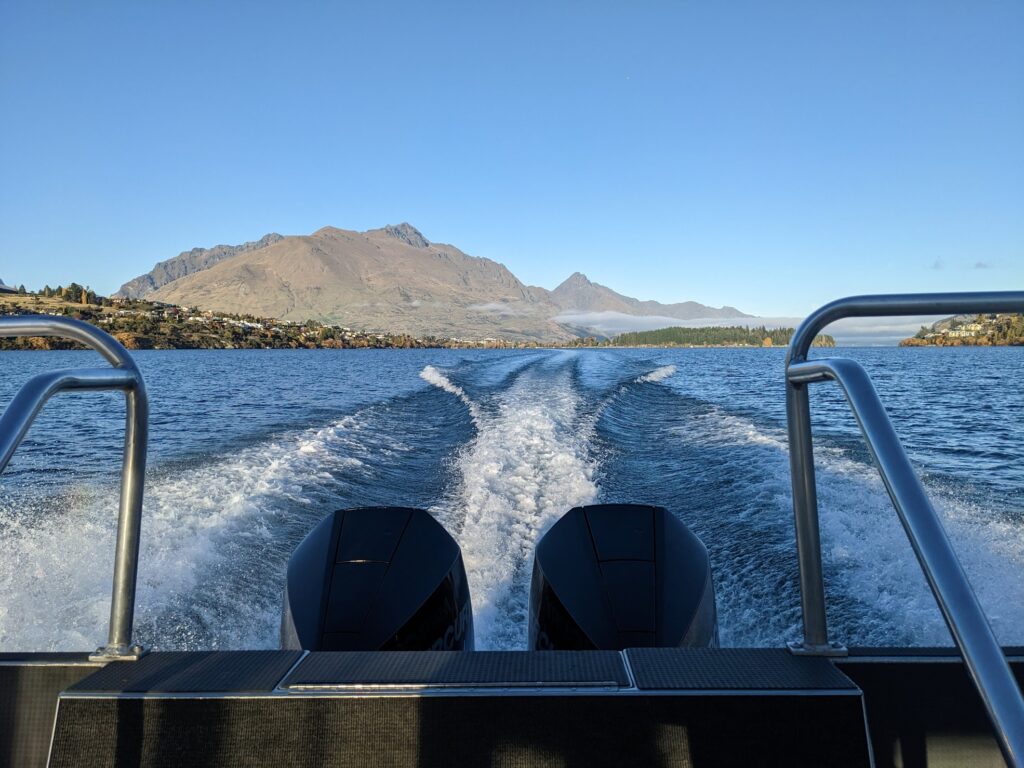 …to the airport, to begin the next leg of our journey. Not on a plane though, but via camper van! We've rented a converted Toyota HiAce, featuring a height extension for extra headroom and storage. Apparently it has space to sleep 3-4 people, although this would be quite a squeeze! And while it has a fairly impressive kitchen and fold-down table and bed, it doesn't have much in the way of a bathroom, so our plan is to make the most of camp sites as we go.
A diesel-powered camper van isn't exactly nearly neutral, but it does give us the opportunity to explore the wild west coast at our own pace. This has been on our bucket-list for a long time, so we couldn't travel all the way to New Zealand without giving it ago. #vanlife awaits!