A short dolmuş (minibus) journey from Hopa to the Georgian border at Sarpi marked the end of our 20 day traversal of Turkey. Once again, it feels like a good time to reflect on our journey, and highlight where it differed from Italy and Greece. For a full comparison of our route against Helen & Mick's, check out our Top Gear race around Turkey ✈️🚄🚘.
Carbon
Overall, our journey across Turkey emitted 16% more carbon than our route from London to Xanthi in Greece. For the first time, we used a real mix of transport types, with train, car and bus each accounting for roughly a third of our emissions.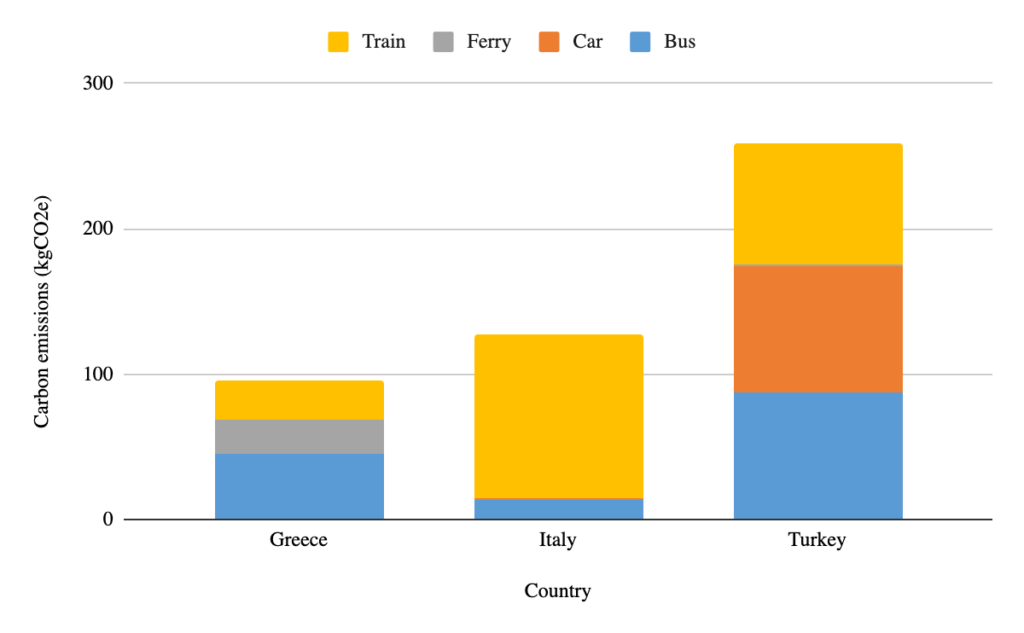 For comparison, we travelled nearly as far in Turkey as we did across France, Italy and Greece put together, which really puts into perspective how large Turkey is. But it wasn't just the large distances involved that explain the total emissions, as we also emitted more carbon per kilometre travelled in Turkey.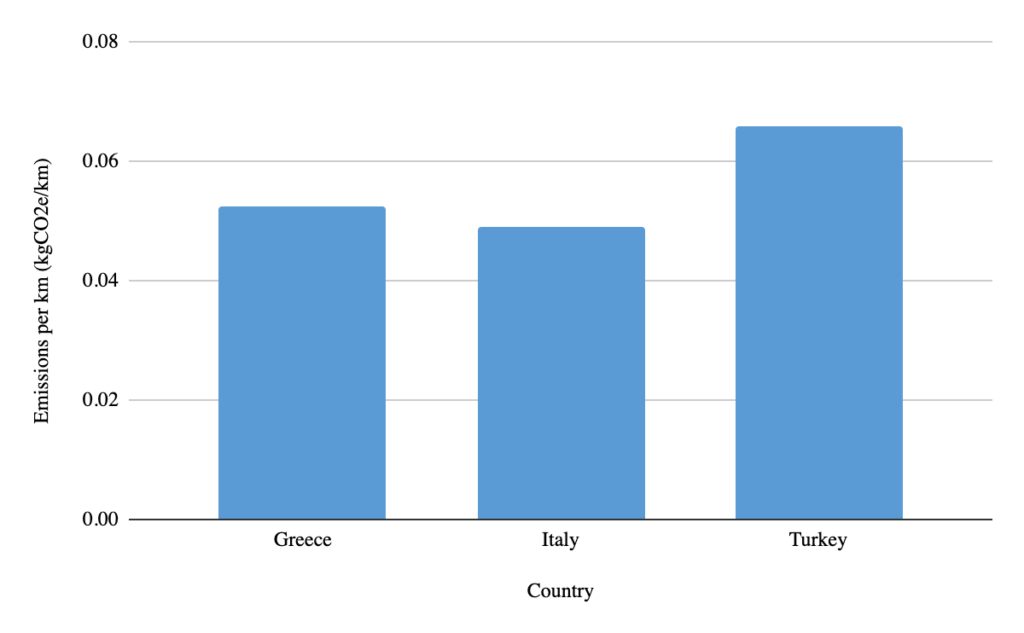 Our higher carbon intensity in Turkey was due to our use of a hire car over public transport. However, for the first time this trip, it did allow us to travel further off the beaten track than we could on public transport or on foot, while also spending time with Mick & Helen. For reference, a medium-size diesel car carrying 4 people emits 13% more carbon per person than typical national rail, but 52% more carbon compared to coach travel. So while travelling by car is a good option in specific circumstances, we'll try to avoid renting a car for just the two of us.
Cost
In total, we spent slightly less in Turkey than we did in Italy, despite staying 33% longer, and dropping our single largest expense of our trip to date on a hot air balloon ride. This difference was mostly explained by spending less on transport, due in part to our bargain £6.97 ride on the Doğu Ekspresi, but even more because Mick and Helen kindly funded the car hire that transported us a good distance across western Turkey. Our accommodation and food costs remained similar to Italy and Greece, although it's worth noting that we got a lot more for our money here, staying in some really comfortable apartments and hotels.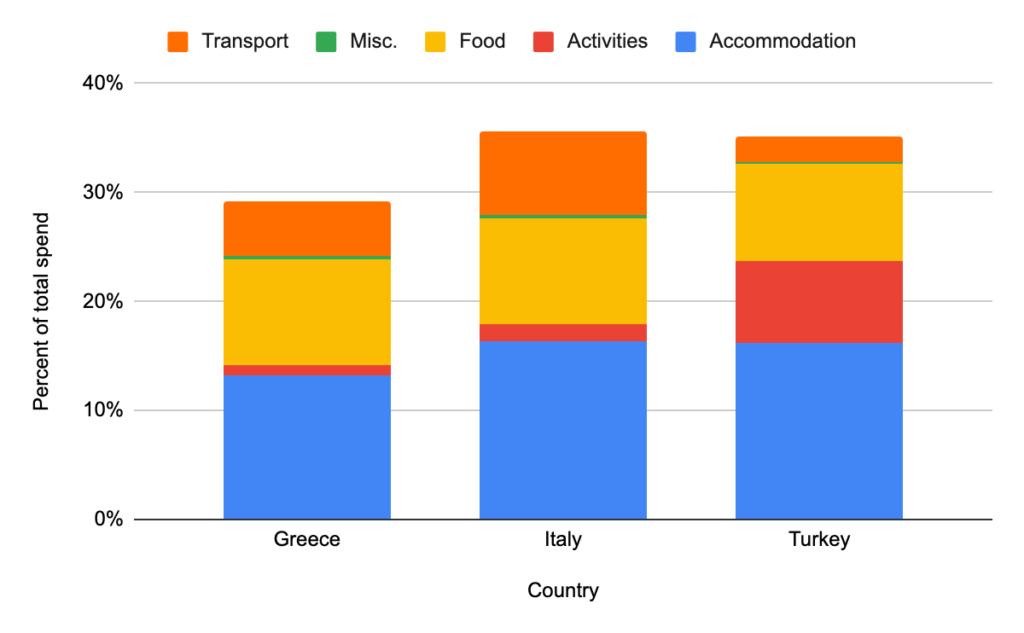 Cats
Turkey racked up a grand total of 475 cats, giving the country a leading score of 23.8 cats per day. While the counter ticked up rapidly in Istanbul, it did slow a little as we headed east.
I'm not sure where we heard it, but I really like the quote: "Judge a city on how they treat their cats." Istanbul did well, with lots of happy and well-fed cats, but we had a few reservations about Selçuk. In particular, we came across a number of award-worthy cats and related infrastructure:
🏅 Most relaxed cat: Antalya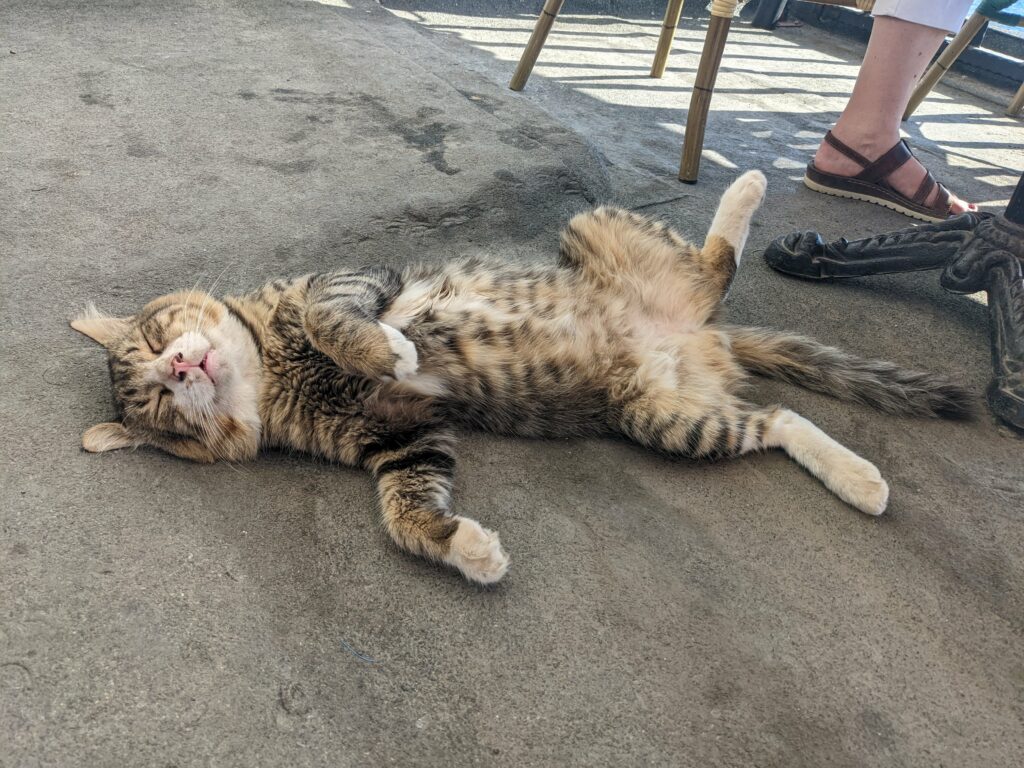 🏅 Friendliest cat signage: Sivas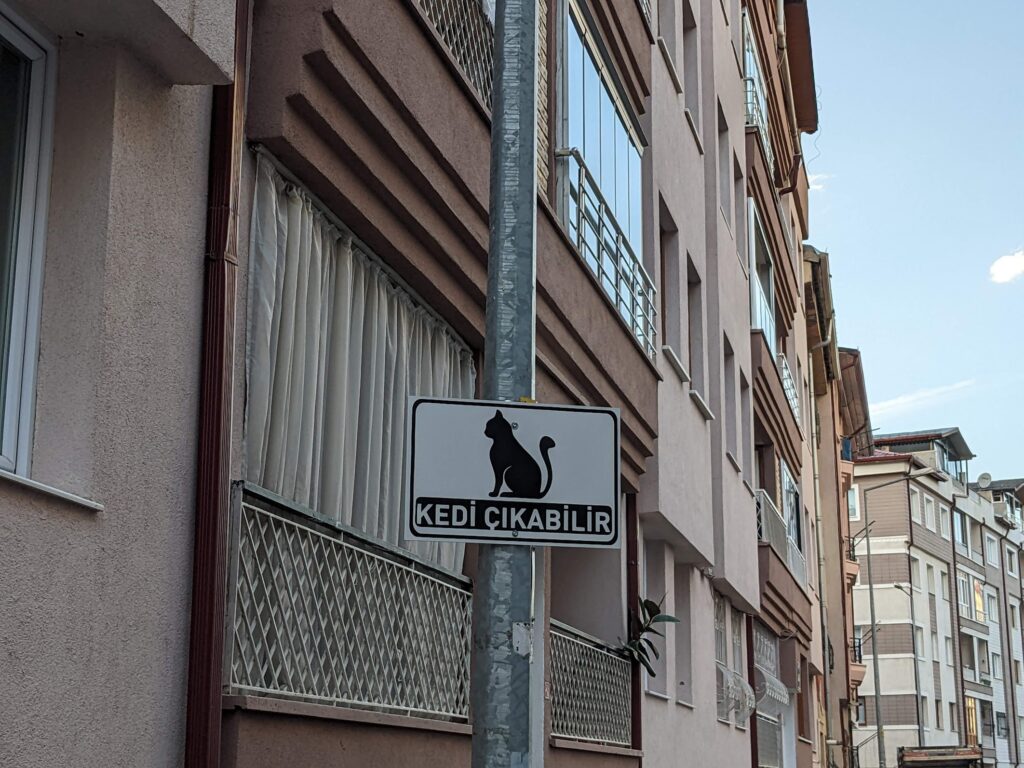 🏅 Best cat accommodation: Erzurum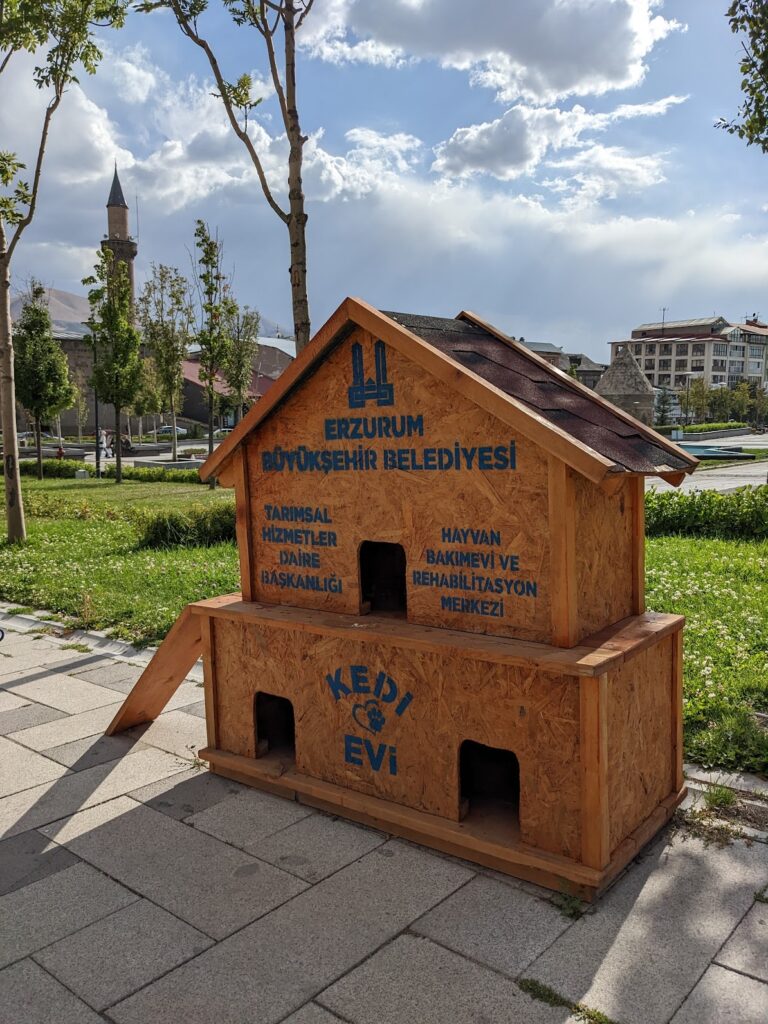 ---
We had an excellent time in Turkey, and were blown away by the variety of experiences on offer. These included exploring an underground cistern in Istanbul, getting lost in Izmir's bazaars, descending Pamukkale's travertine terraces, hiking the Lycian Way, ballooning above Cappadocia's fairy chimneys, gawping at Sivas' architecture and riding the Doğu Ekspresi. I have to admit, I didn't know much about Turkey before we started researching this trip, so it's probably the country that's surprised me the most so far!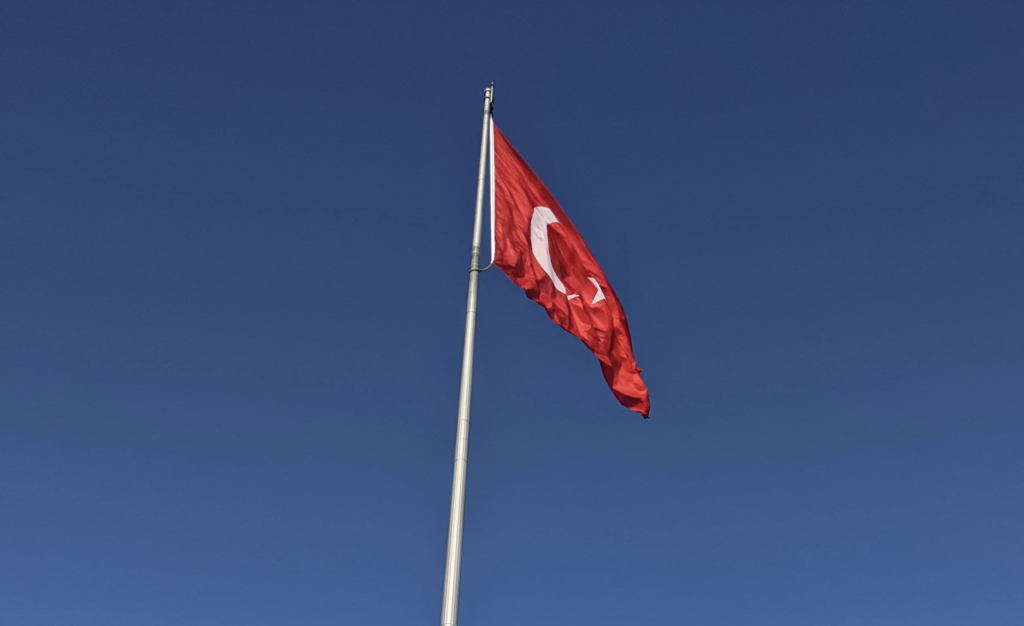 The next country on our itinerary is Georgia, with our first stop in the Black Sea resort city of Batumi.