Our route from Istanbul to Izmir started with a 3 hour high-speed train to Eskişehir departing at sunset, followed by a 10 hour overnight sleeper to Izmir. Unfortunately, the sleeper compartments were fully booked so we were sat upright overnight. The schedule quickly went out the window as the overnight train seemed to spend more time stationary than it did moving, and ended up arriving in Izmir 12 hours later, and 2 hours behind schedule. We were certainly ready to leave the train by this point, and were glad to see Mick and Helen (who had flown on ahead) waiting at the station for us.
We'd intentionally broken our journey to Ephesus in Izmir to visit Kemeraltı Market, and it didn't disappoint. The market consisted of an absolute maze of covered streets spiralling out from a central caravanserai, which had merged with the surrounding bazaars to produce a captivating mix of shops, cafes, mosques and synagogues.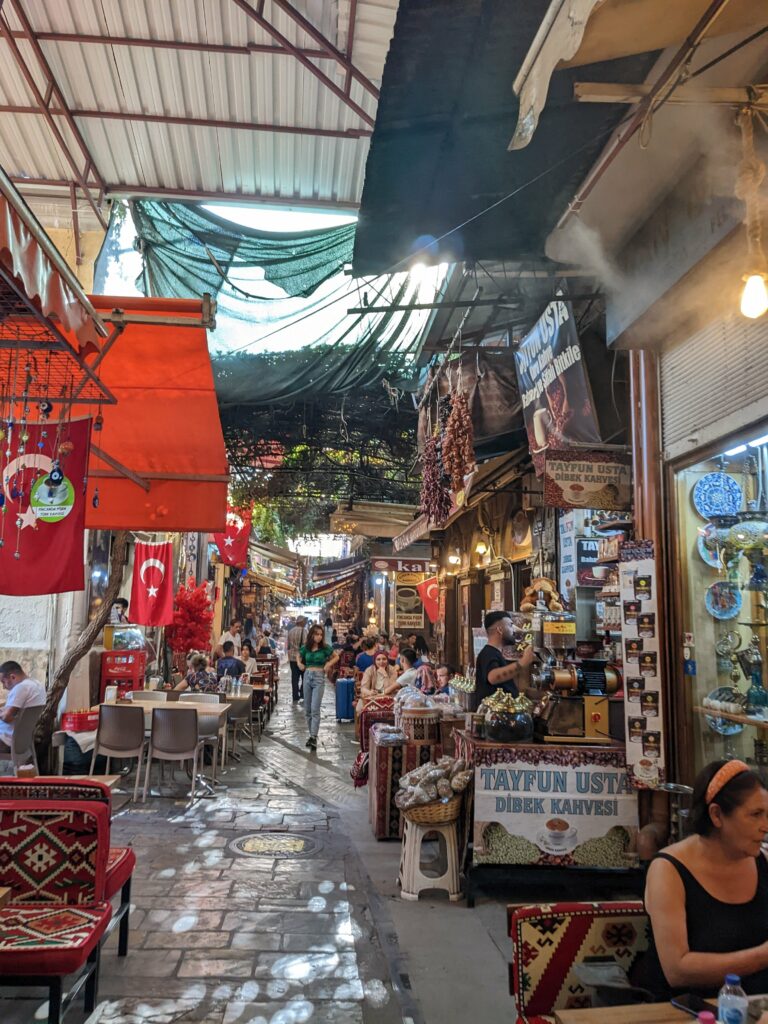 We loved getting lost while exploring the endless streets and alleys. This is no exaggeration – with the sun shades blocking my phone's GPS signal, we really were lost most of the time.
We fuelled our market experience by joining the queue that had formed outside Kumrucu Apo, a family-run institution serving freshly cooked sausage, cheese, chilli and gherkin rolls. These were washed down with a refreshing, salty yoghurt-based Ayran drink.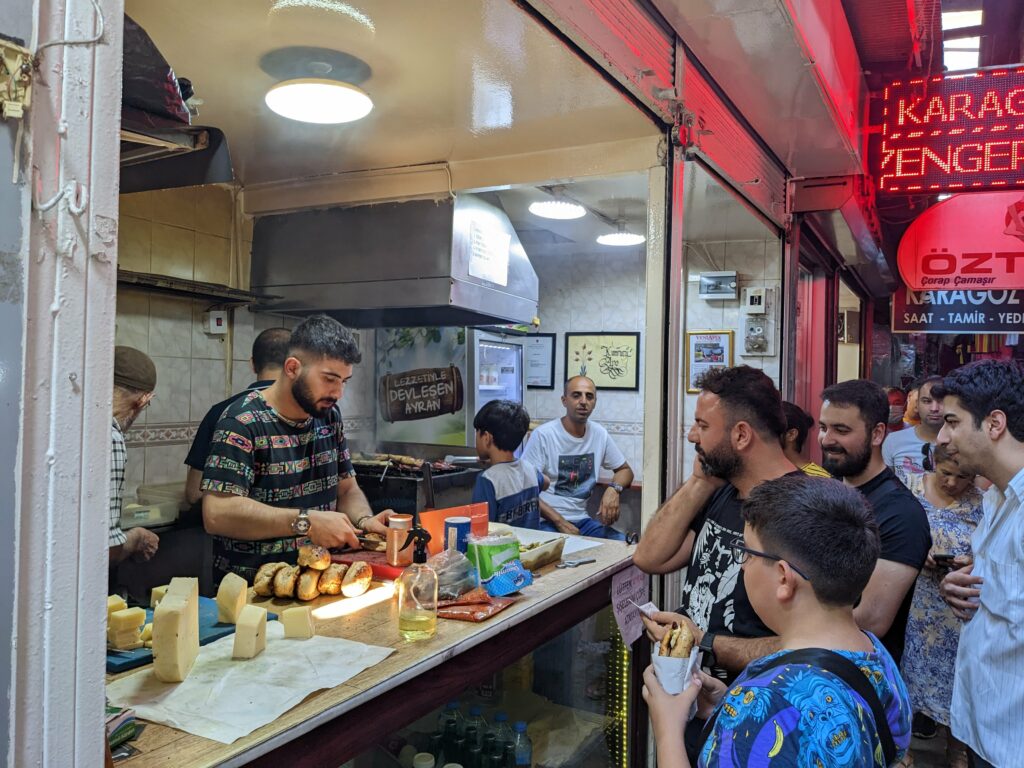 Lunch pudding consisted of a trip to Meşhur Hisarönü Şambalicisi for şambali with kaymak – a semolina cake sandwiched around a layer of clotted cream, smothered in syrup and topped with ground pistachio. This was accompanied by the obligatory tiny glass of Turkish tea, which proved to be the perfect digestif after the sweetness of the desert.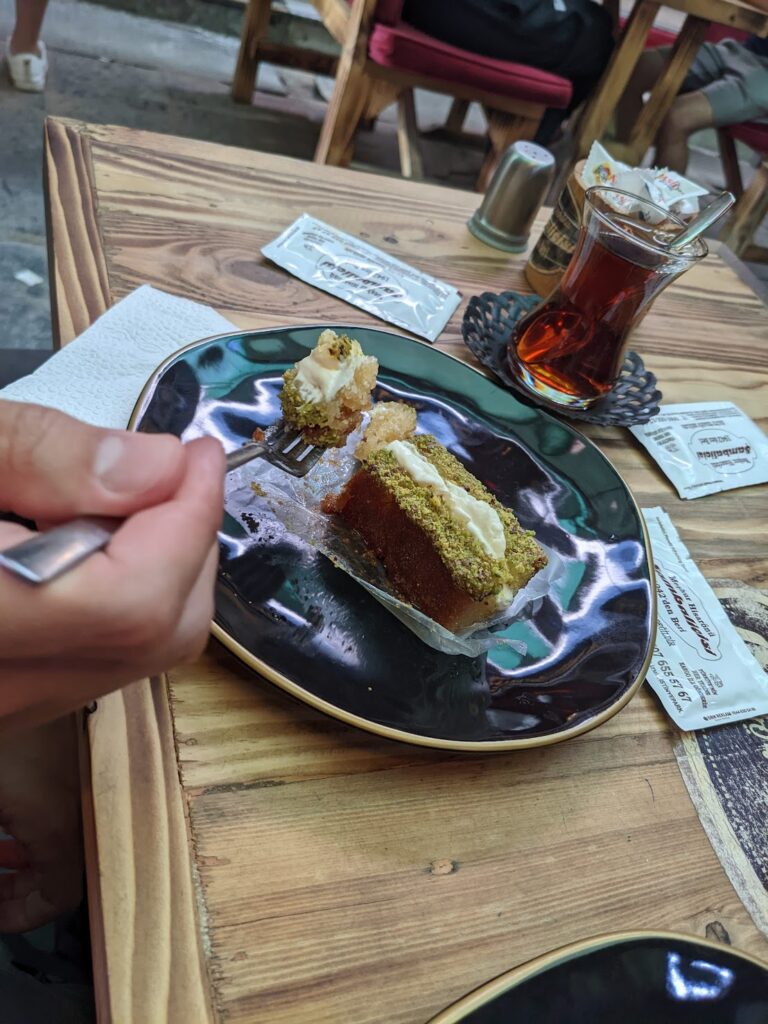 We rounded the day off with a sunset stroll along Izmir's seafront promenade, stopping for a seafood feast at Veli Usta Körfez Restaurant.
We only spent 24 hours in Izmir, but it was easily enough to fall in love with this city's labyrinth-like market. Its grit and down-to-earth feel way surpassed that of Istanbul's Grand Bazaar, and it was far less touristed too. Still, I'm sure it won't be the last market we visit (Sara has a bit of a weakness for them), so stay tuned for more bazaar experiences.
---
Next stop: Ephesus, one of the seven wonders of the ancient world.