The final leg of our journey saw us travel 3,270 km over land and sea from Corfu to London. After taking a ferry to the seaside resort of Sarandë, we made two further stops in Albania to climb Gjirokastër's hilltop castle and explore a Cold War bunker in Tirana. We then crossed the border into Montenegro, where we swam in the Morača River in Podgorica and took a day trip to the old town of Budva. From Podgorica, we hopped aboard the Bar-Belgrade railway to enjoy one of Europe's most spectacular railways on the way to the capital of Serbia. Next, we paused for only two nights in lovely Ljubljana en route to Austria, where we reenacted the Sound of Music in Salzburg and took a hike in the mountains above Innsbruck. We spent our last four nights in the beer gardens surrounding Munich and Cologne, before visiting Brussels for the day and taking an evening Eurostar back to London.
Carbon 🚌🚆
Our journeys from Corfu to London by ferry, bus and train emitted only 196 kgCO2e, while a direct fight for the same route would have emitted more than three times this amount of carbon. On the graph below, our carbon emissions are barely visible next to those from flights we've taken to cross seas and oceans, although this is partly because the total for this leg was spread across seven countries.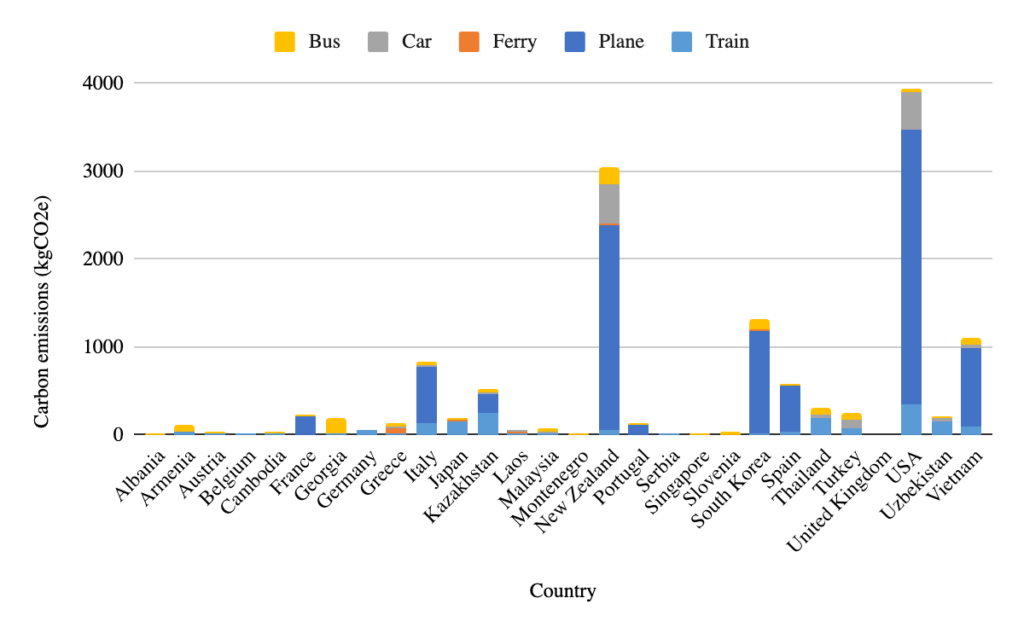 I've rounded up the total emissions from our whole trip to the nearest tonne of CO2 and purchased one last carbon offset from Gold Standard's Climate+ Portfolio. In this case, we've helped fund a small scale Rural Methane Digesters Project in Guizhou Province, China. In total, we've now spent $210 (USD) offsetting the carbon from our travels.
Overall, our journey around the globe emitted 13.5 tCO2e. For comparison, a return flight for two people from London to Auckland via Doha would emit 11 tCO2e. Given that we were away for nearly 13 months, I think we got pretty good mileage out of a similar amount of carbon.
Although we travelled less than half our total distance in the air, our flights made up 83% of our carbon emissions. This statistic has further convinced us that the easiest way to reduce our carbon footprint from travel is by minimising flying. Almost any other form of transport is better for the climate, with the exception of cruise ships. The only way we could have further reduced our travel footprint would have been to alter our route in order to fly fewer kilometres, such as turning around before crossing the Pacific Ocean and heading back to London over land through Asia and the Middle East. Of course, this comes with its own geopolitical challenges and closed borders…
Cost 💰
The final leg of our journey added six new bars to our cost tracker and updated Greece's total (which we also visited on the first leg of our trip). The Balkan countries (Albania, Montenegro and Serbia) were all relatively affordable despite our peak-summer timing, while Slovenia, Austria and Germany were predictably more expensive. On top of this, our visit to Cologne clashed with the annual Gamescom festival, which helped push prices up even further!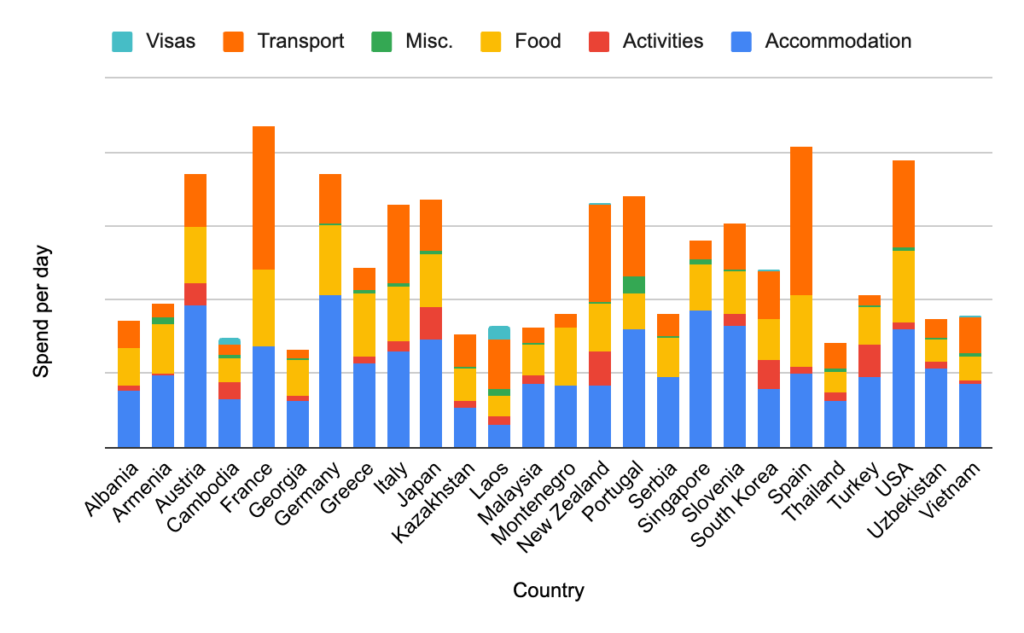 We were surprised to see France and Spain top the table of daily expenditure as they felt relatively affordable compared to New Zealand and the United States, for instance. However, a large chunk of our spending in these two countries was on transport, and indeed on closer inspection we travelled faster through France and Spain than nearly any other country. On average, we travelled about 600 km per day in both countries, making full use of their high-speed rail and long-distance coach networks. In contrast, we averaged only 285 km per day in New Zealand.
Cats 🐈
All three Balkan countries were great for cat spotting, with Montenegro swooping in to pinch the bronze medal from Malaysia right at the last minute. We had less success in Slovenia, Austria and Germany, which offered poor cat value for our Euro spend.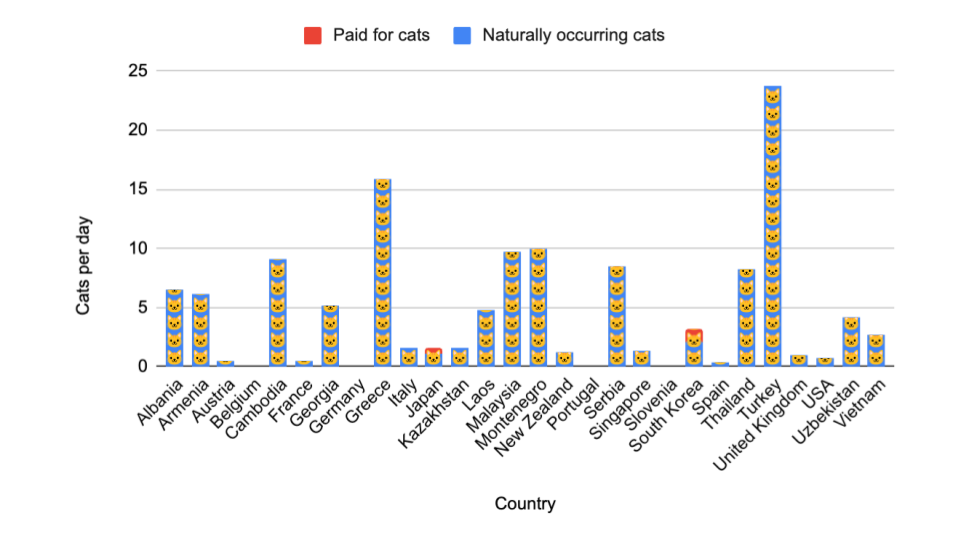 Time for some animal awards…
🏅Most polite breakfast companion
Just look at this chap. Wouldn't you share your pancakes with him?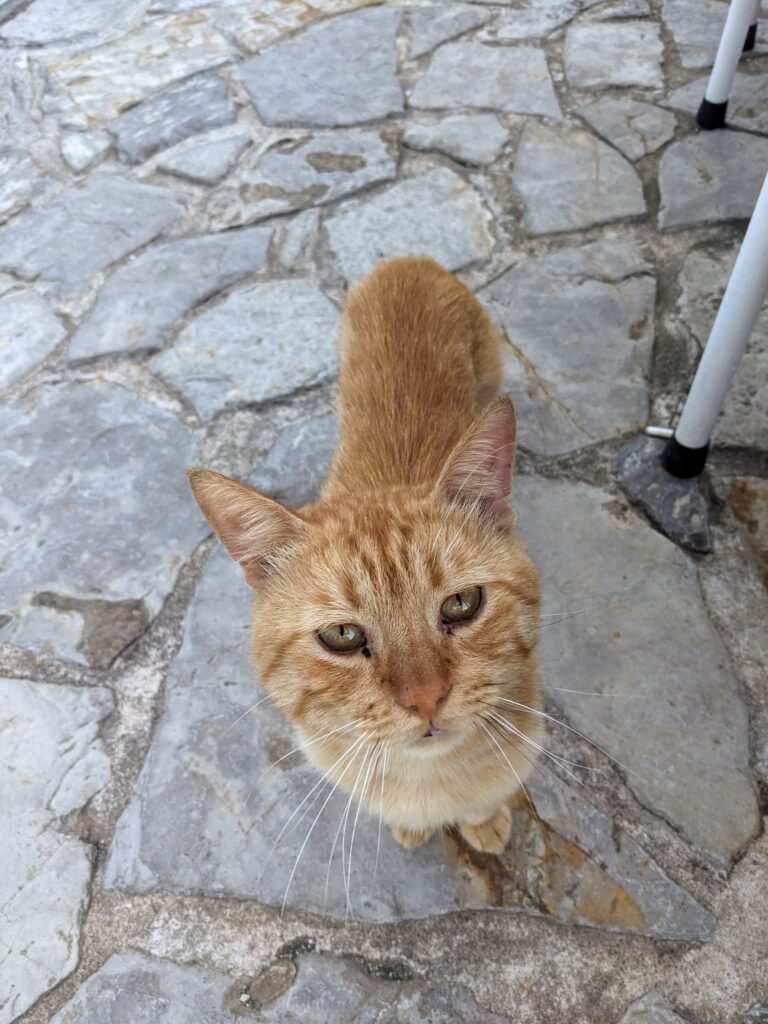 🏅Best reason for putting our entire travel day at risk
We were already a little late for our bus from Serbia to Slovenia, but these kittens still stopped us in our tracks. The more we looked, the more kittens we saw emerging from behind the fence. Cute! Thankfully, we just about caught the bus, but if we hadn't, we could have just returned to hang out with the kittens, I suppose.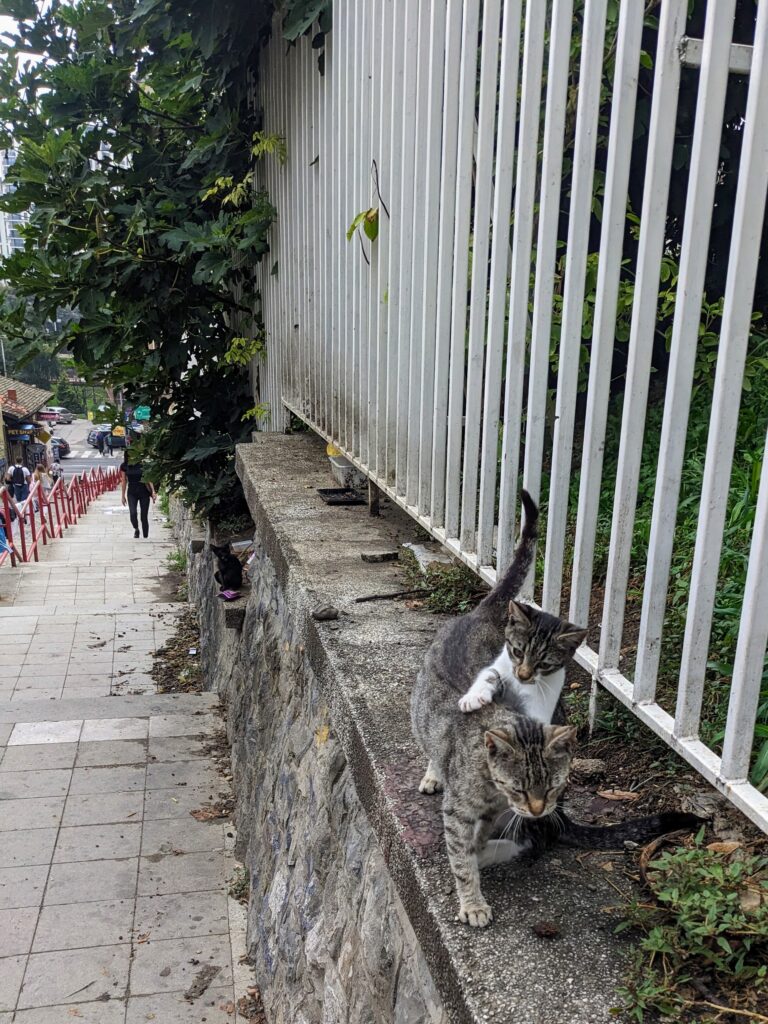 🏅Spikiest dinner guest
Sara was delighted when we found the hoggy source of all the rustling that had punctuated our dinner in Podgorica.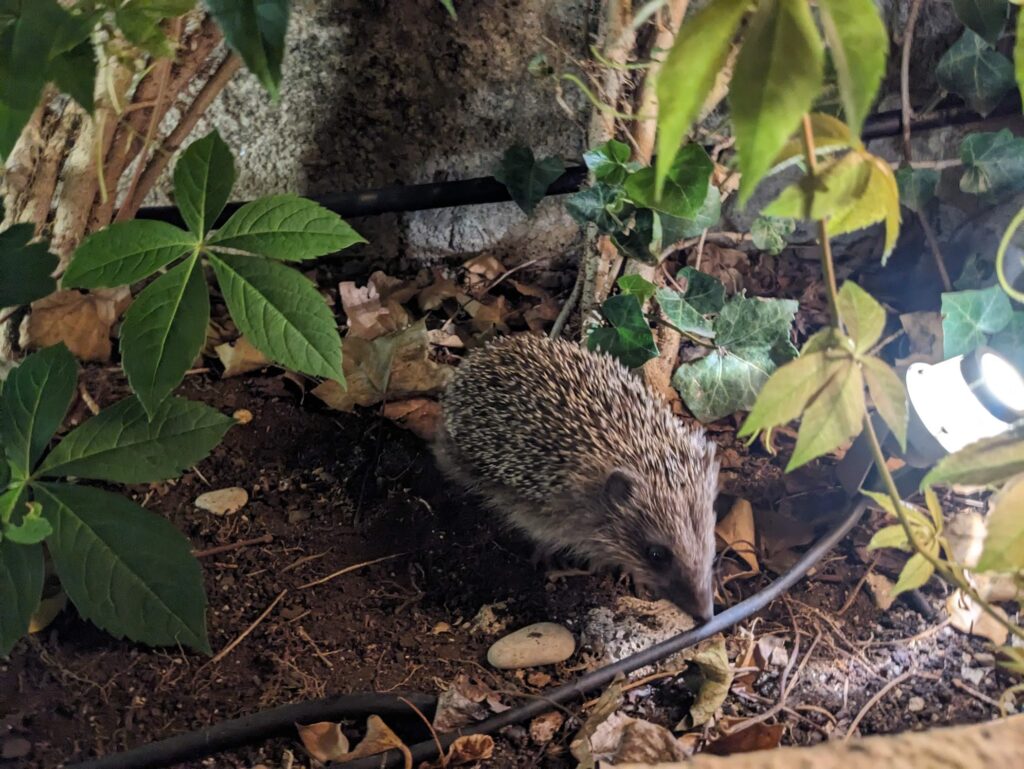 🏅Overall winner; worldwide cat category
After counting 1,839 cats across 27 countries, Thomas will always be our #1.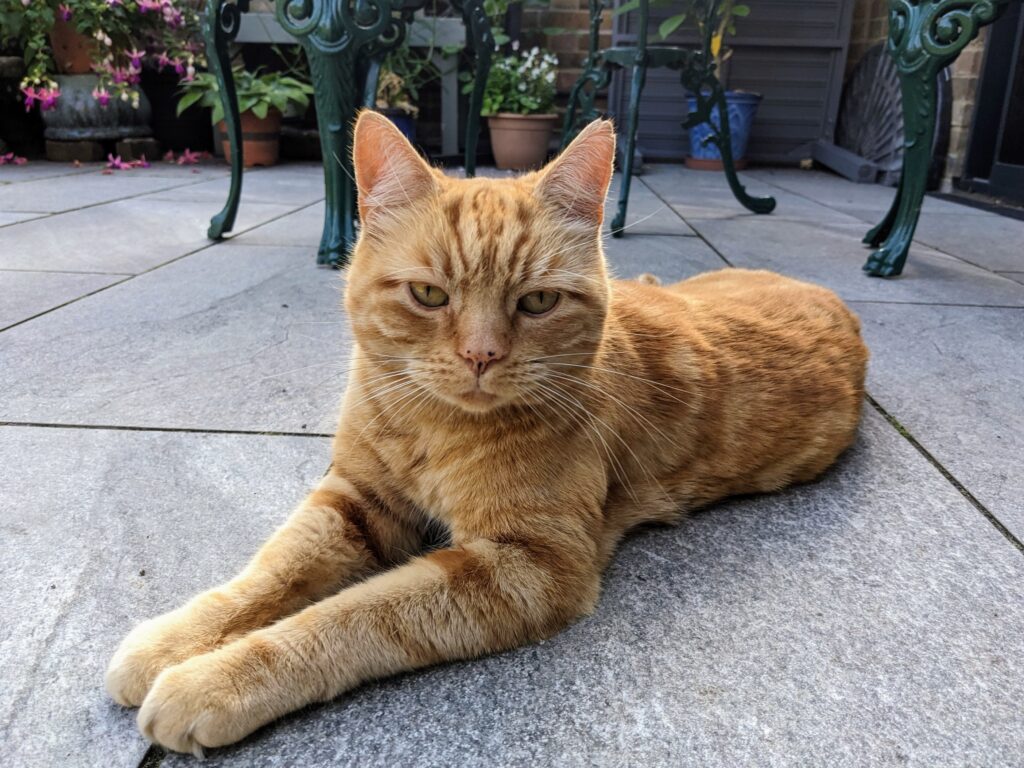 ---
And that's our last round up! Sara and I spent our final day of the trip in a sunny square in Brussels recounting each of our highlights of the whole trip – coming soon!