Everything we'd read in advance about Cinque Terre described the area in similar terms – spectacular and very, very busy. Given our normal preference to avoid crowds at all costs (making Italy in August an interesting choice), we were excited but a little apprehensive to visit.
We stretched our budget slightly to allow us to stay within one of the five villages so that we could enjoy the relative quiet of the early morning and late evening. After poring over descriptions of the distinguishing characteristics of each village, we decided they all sounded fabulous and made our choice based on booking the only apartment we could find that was well-rated, somewhat affordable and, crucially, available. Riomaggiore it was!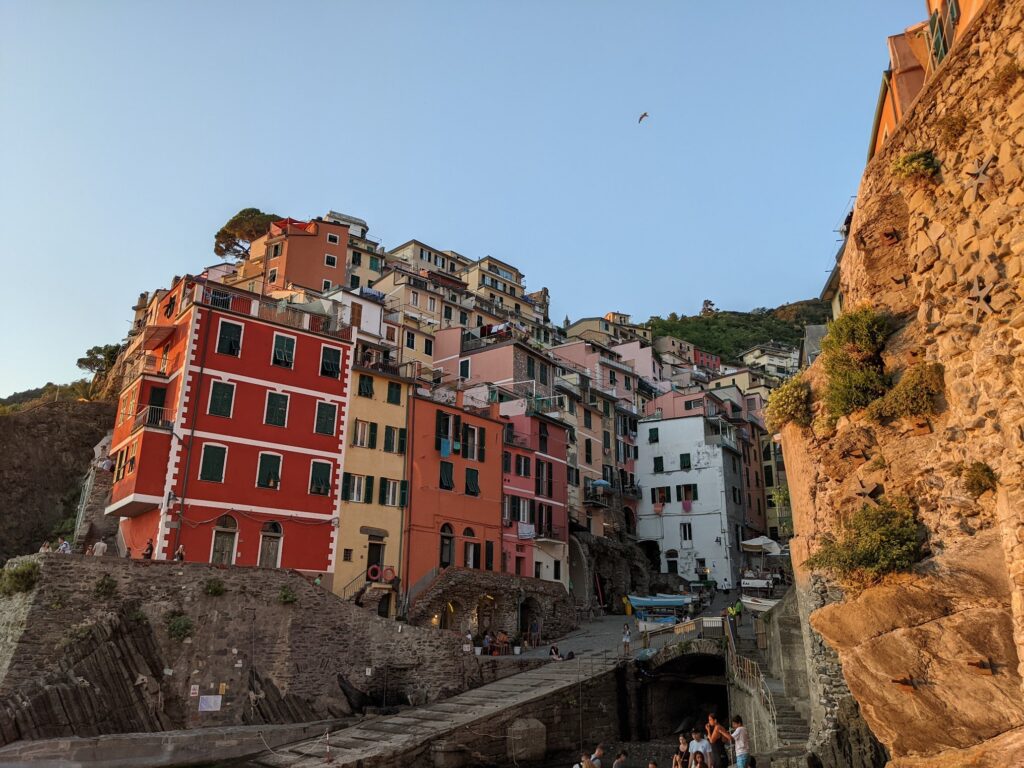 On our first afternoon, we rented a two-person kayak and spent a happy couple of hours bickering paddling along the Ligurian coast.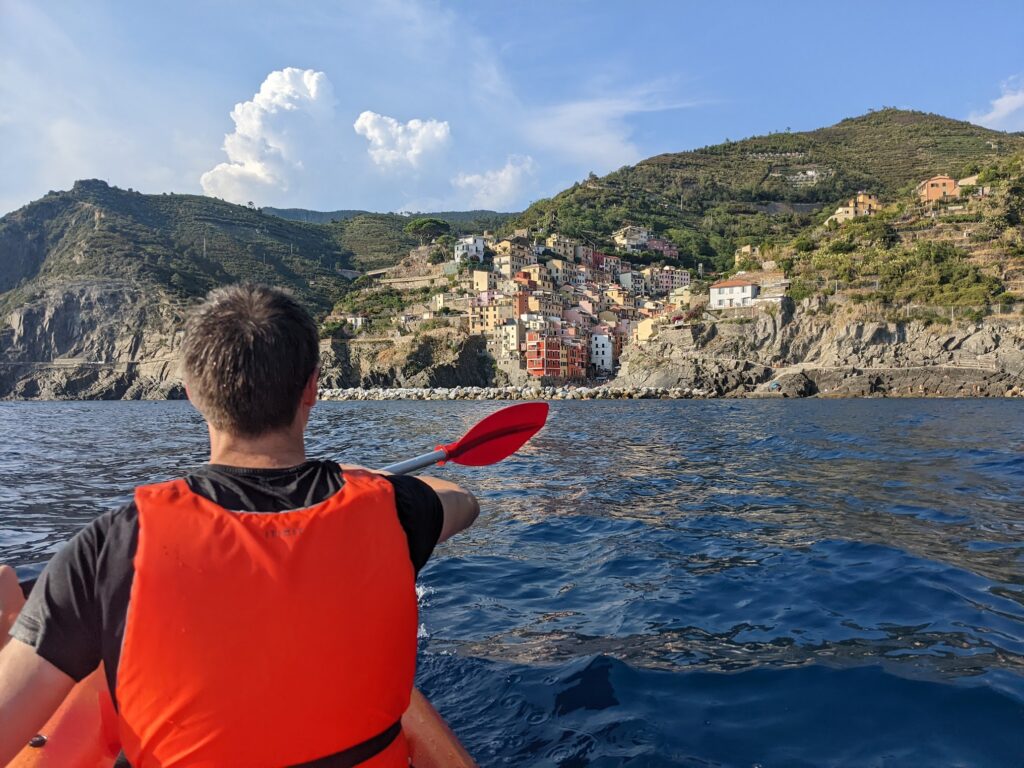 After a spectacular storm overnight (which kept me awake and that Oli slept through – sound familiar?), we got up early and caught a train along the coast to Monterosso al Mare, the westernmost village of Cinque Terre.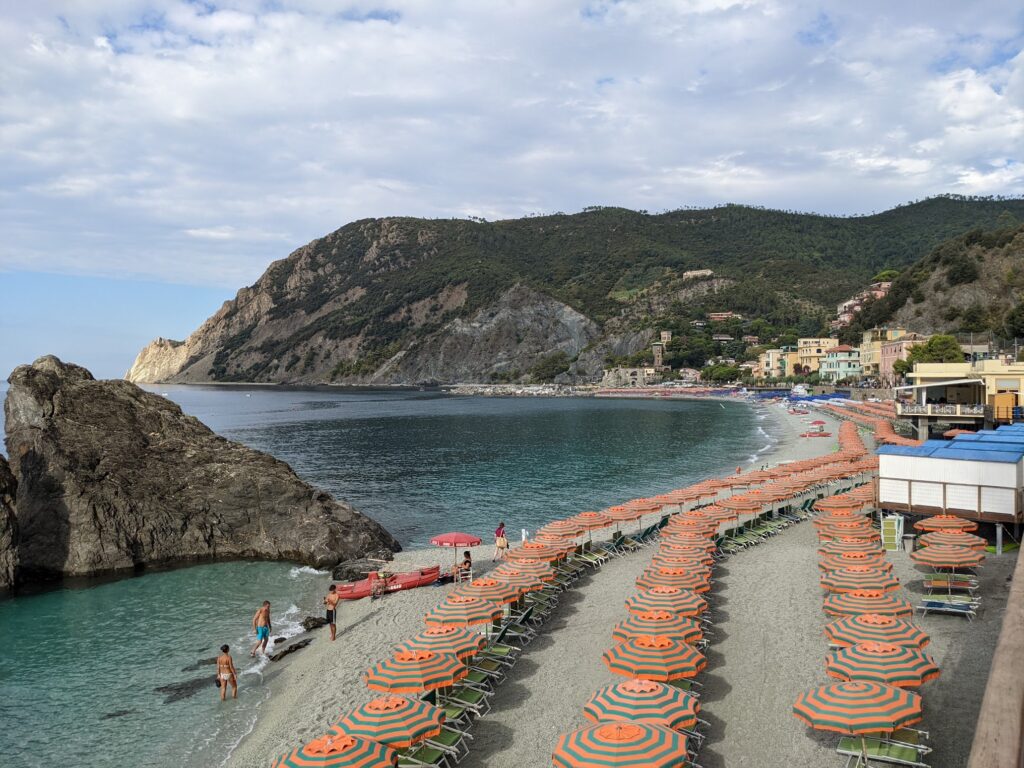 Here, we joined the famous Sentiero Azzurro (blue path) and walked the two open sections from Monterossa to Vernazza and Vernazza to Corniglia. It was just challenging enough, genuinely spectacular and much less busy than we'd feared – we loved every moment.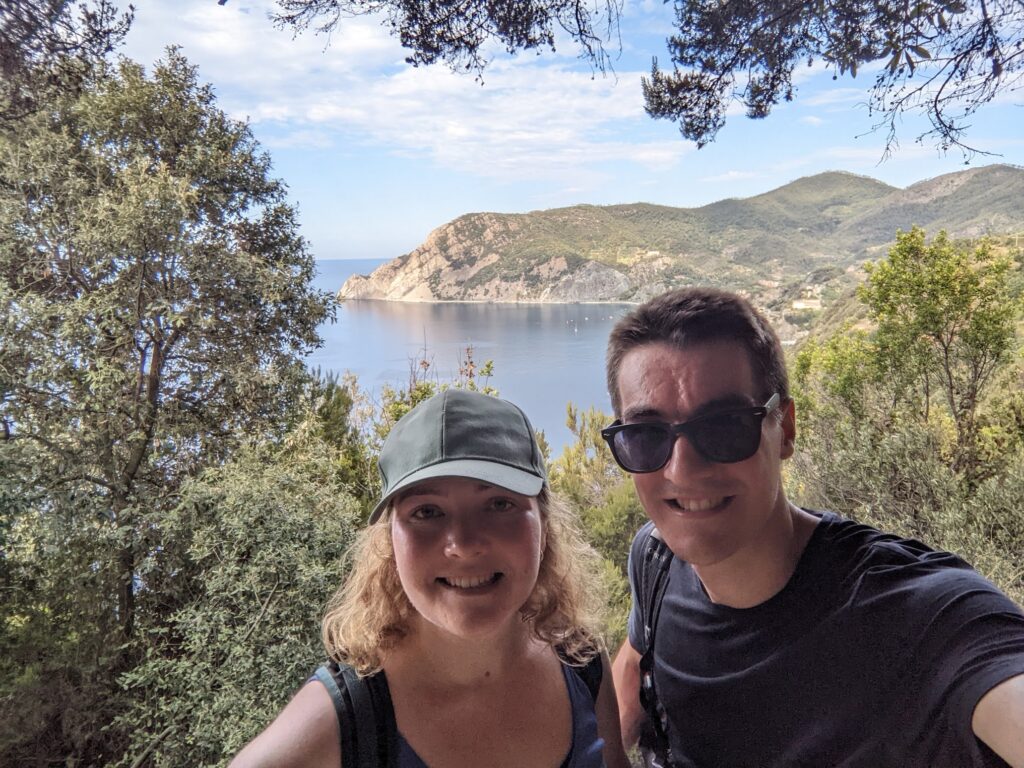 The first section took us on a rough mule track through steep terraces of vines, with glimpses of the sea on the right and of Monterossa far below us.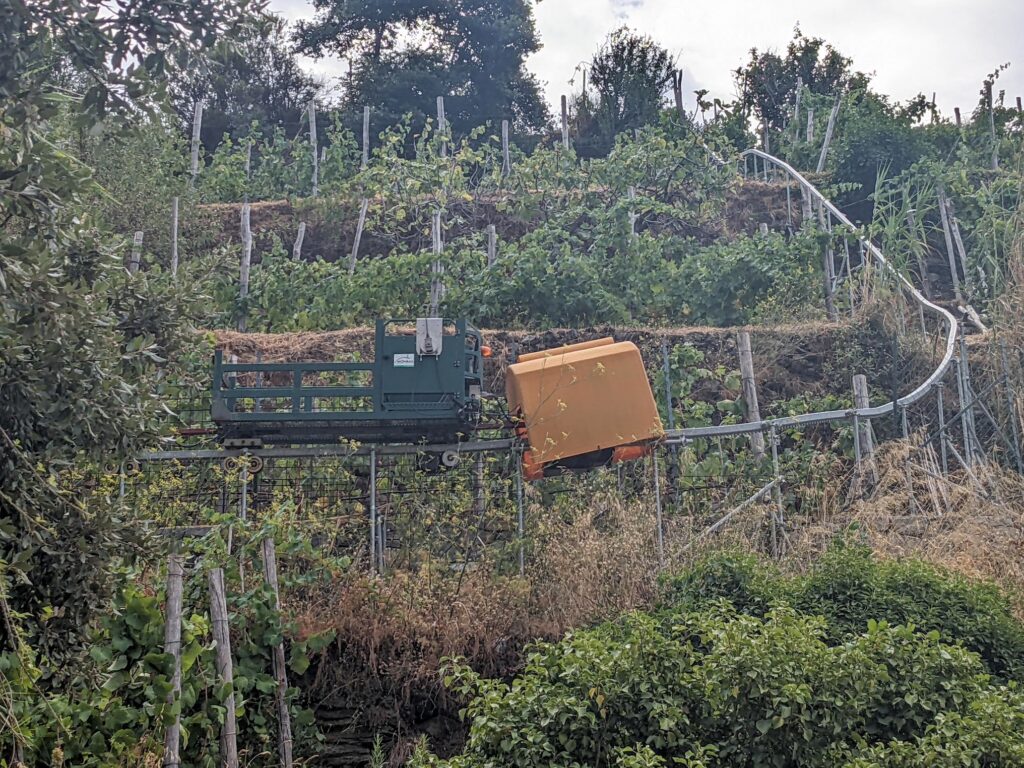 The views as we descended steeply into Vernazza were absolutely gorgeous – we took hundreds of photos but sadly none of them quite capture the scene.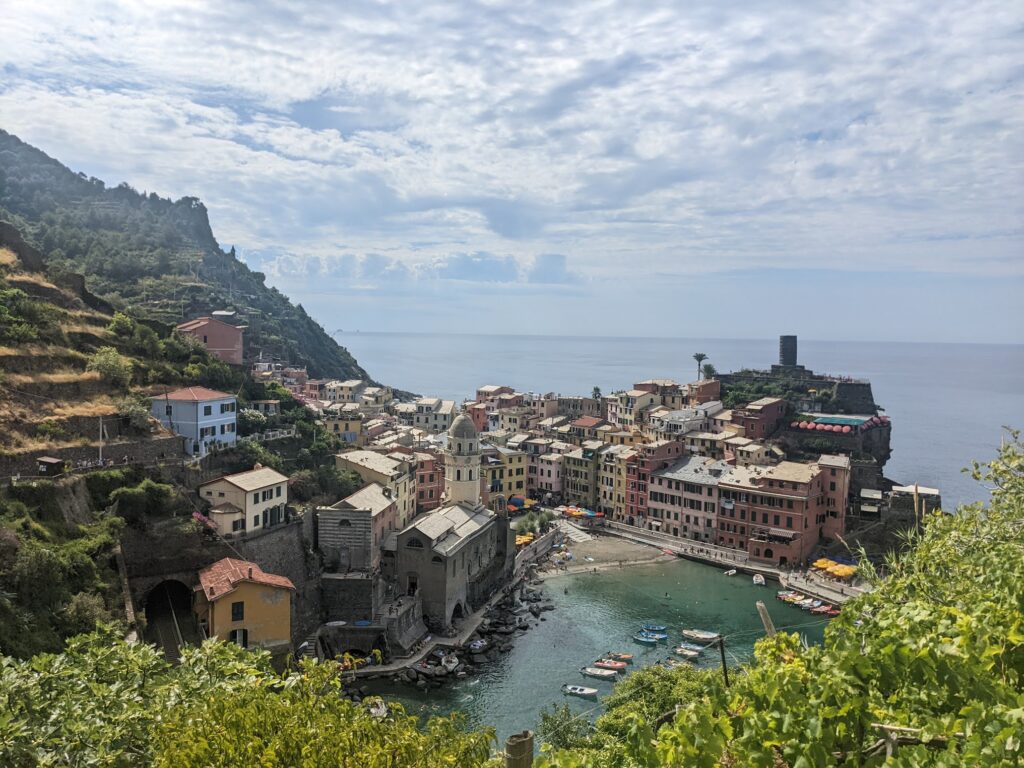 In all of the villages, we found the central areas were really busy but the back streets (which were even prettier) were beautifully quiet. Our impression was that as long as you were in the area to actually do something and didn't just want to spend time posing for insta pics in the villages and on the beach, then you could easily avoid most of the crowds.
We stopped briefly for gelato in Vernazza before climbing up, up and then up some more towards Corniglia. Here we bought some focaccia, fresh tomatoes and cold beers in a small shop and ate them while admiring the view from a terrace overlooking the sea. I know everyone says it, but we've been blown away by the quality of produce you can buy from just about anywhere in Italy and we've been eating SO well.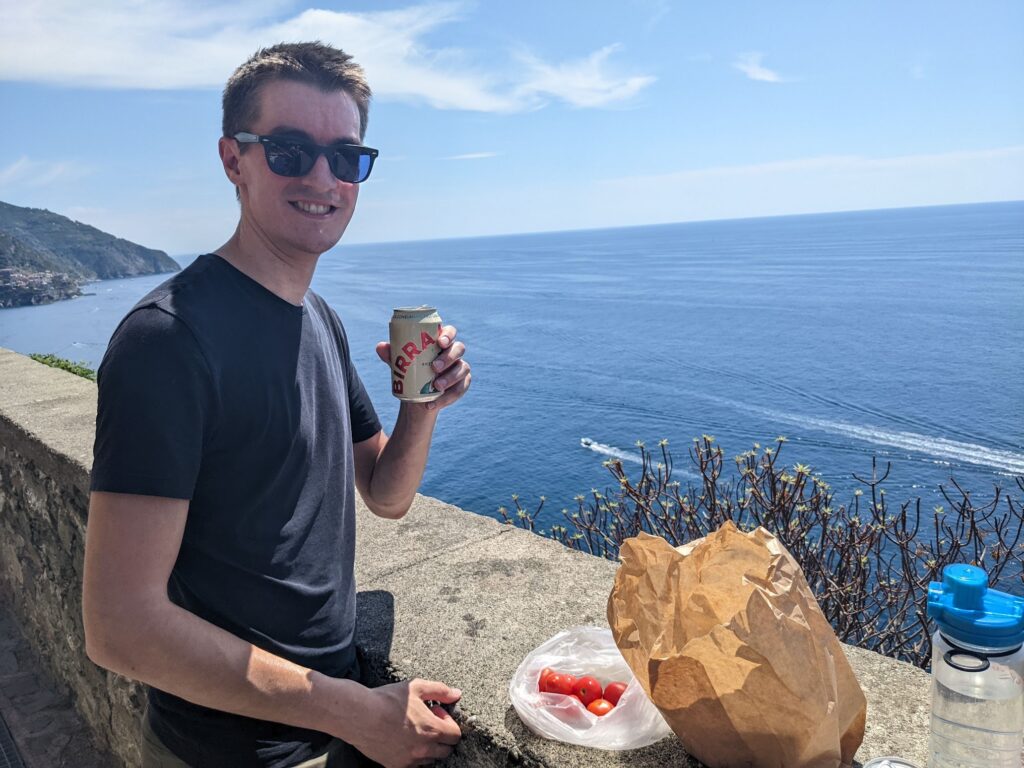 At this point, we had visited all but one of the villages and decided to make it a clean sweep, so we caught the train to Manarola and went swimming off the dock, which was glorious (and not strictly allowed, but it seemed to be where the oldies were swimming and round the corner was utter chaos!)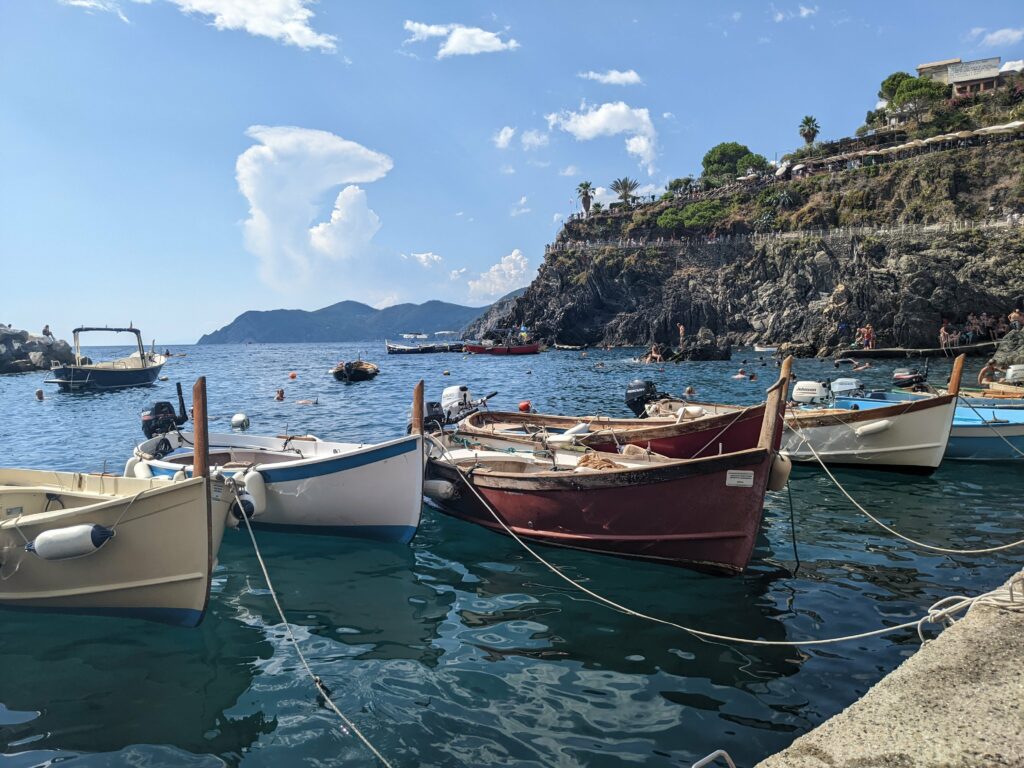 When we arrived back in Riomaggiore, we were ravenous and shared a cone of fried anchovies, king prawns, squid, octopus and mussels (no pics as we absolutely devoured it) and then headed to the rocks to watch a spectacular sunset. There was a slightly tense moment when our wine cork broke but Oli finally managed to open the bottle (to cheers from bystanders) and showered himself in white wine. A happy ending 😉