Lucca is a medieval town in Tuscany, known for its staggering number of churches and towers. We spent a couple of slower days here without a set itinerary, mainly wandering the streets in the walled old town.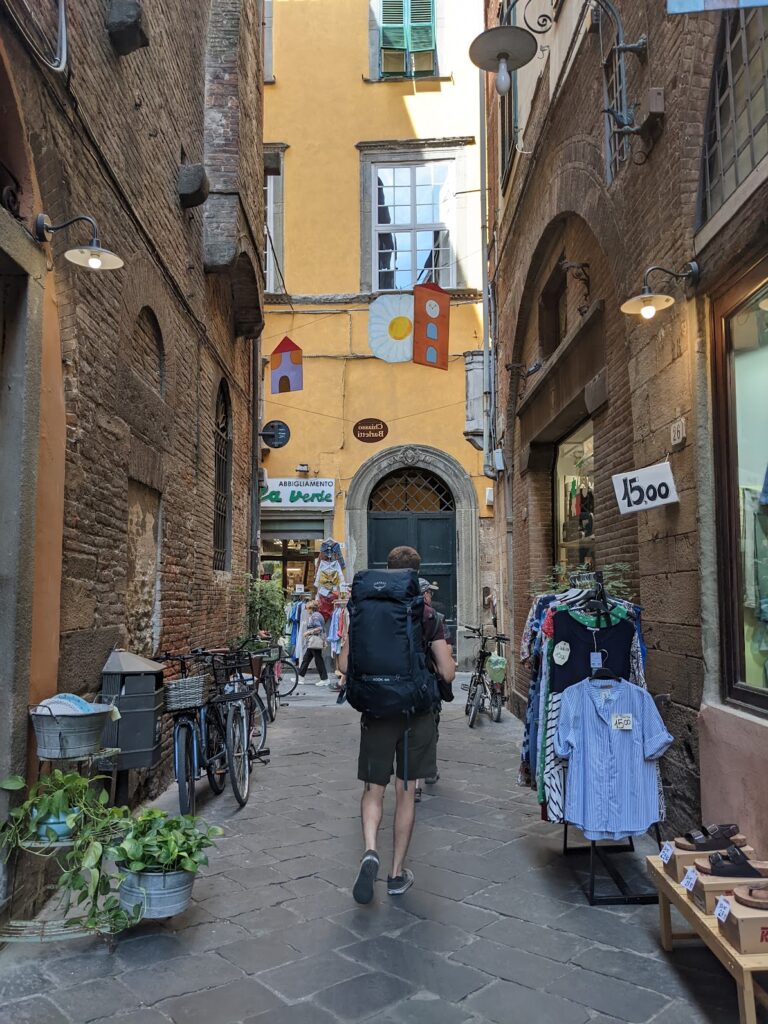 It is one of those places (there seem to be many in Italy) that is nonchalantly beautiful, with stunning historic buildings, ornate doors, traditional shop fronts and just the right amount of peeling paint and graffiti so that it doesn't look like Disneyland. Bicycles were the preferred mode of transport, there were vineyards within easy reach (more on that to come) and the town even had its own craft brewery (which we dutifully sampled more than once – we are nothing if not thorough). This felt like a town that had the measure of us.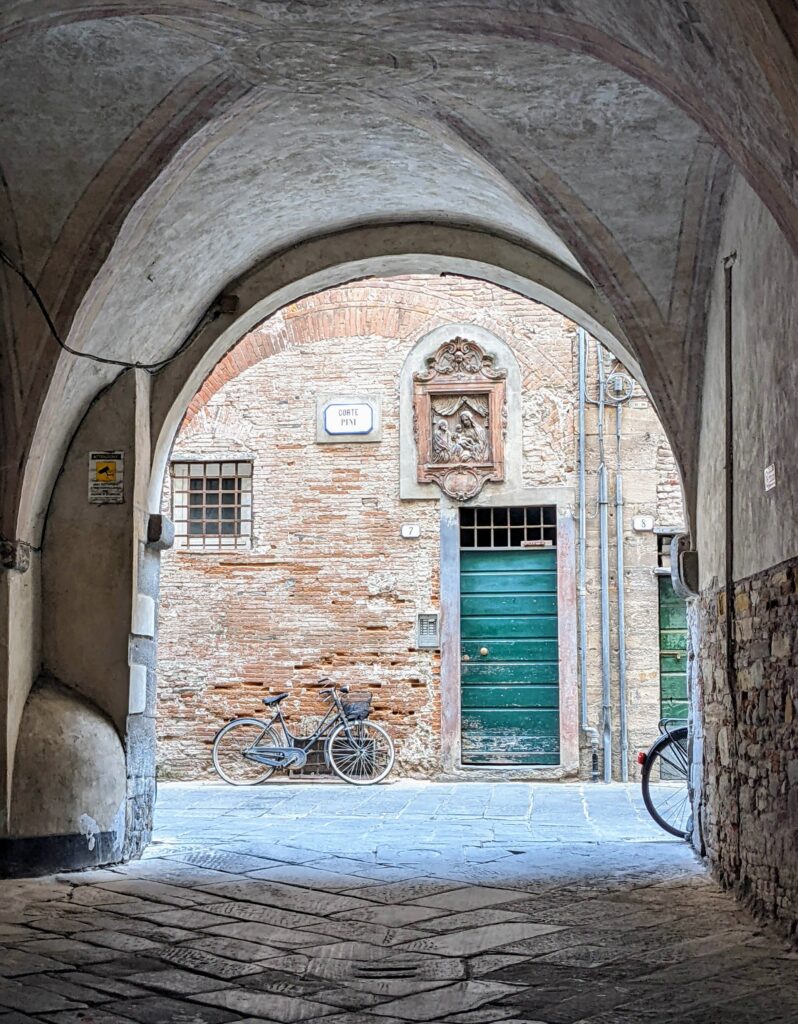 On our first afternoon, we picked up a delicious picnic of focaccini (tiny bread pies, filled with delights like fior di latte or gorgonzola, radicchio and walnut) from the iconic Forne a vapour Amedeo Giusti and walked the 4km footpath around the 16th century walls that encircle the old town.
Walking the walls was a popular tourist activity, although most people seemed to opt for renting Quadracycles. Having got in a right pickle in one in Santa Barbara with the Appletons a couple of years ago, we knew that they weren't the easiest to control, and sure enough we overheard some great family arguments on our way. This was a really lovely introduction to Lucca as we could peer into the old town from above but also see lots of the 'new' (still quite old) town beyond the walls.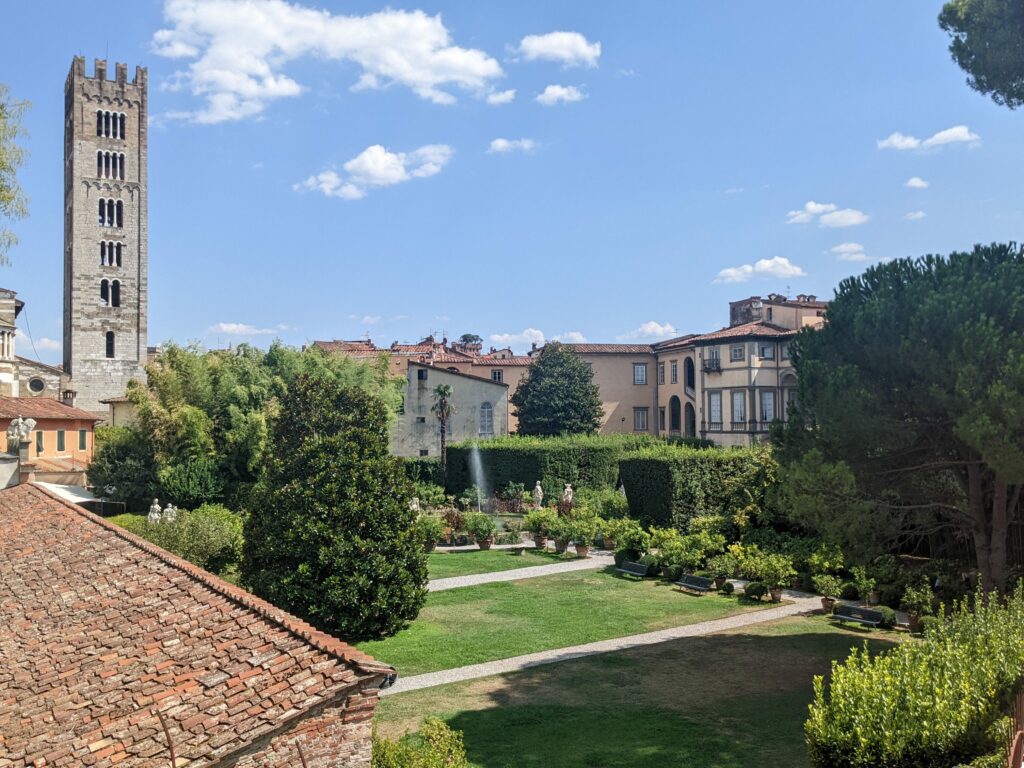 During one of our walks, we came across the Torre Guinigi and climbed the 230 steps to the top for the view over the red rooftops that the Lonely Planet described as "predictably magnificent". The thing that really set this tower apart was that there were seven mature trees growing on the very small rooftop. It didn't seem like the greatest idea in terms of structural integrity, but it did look lovely!
We returned to the same spot on the city walls on several evenings to watch the sun set over the Tuscan hills. On one evening, as we ate our poke bowls (you can take the girl out of London…), an opera singer and classical quartet began a performance just behind us. SO Italian!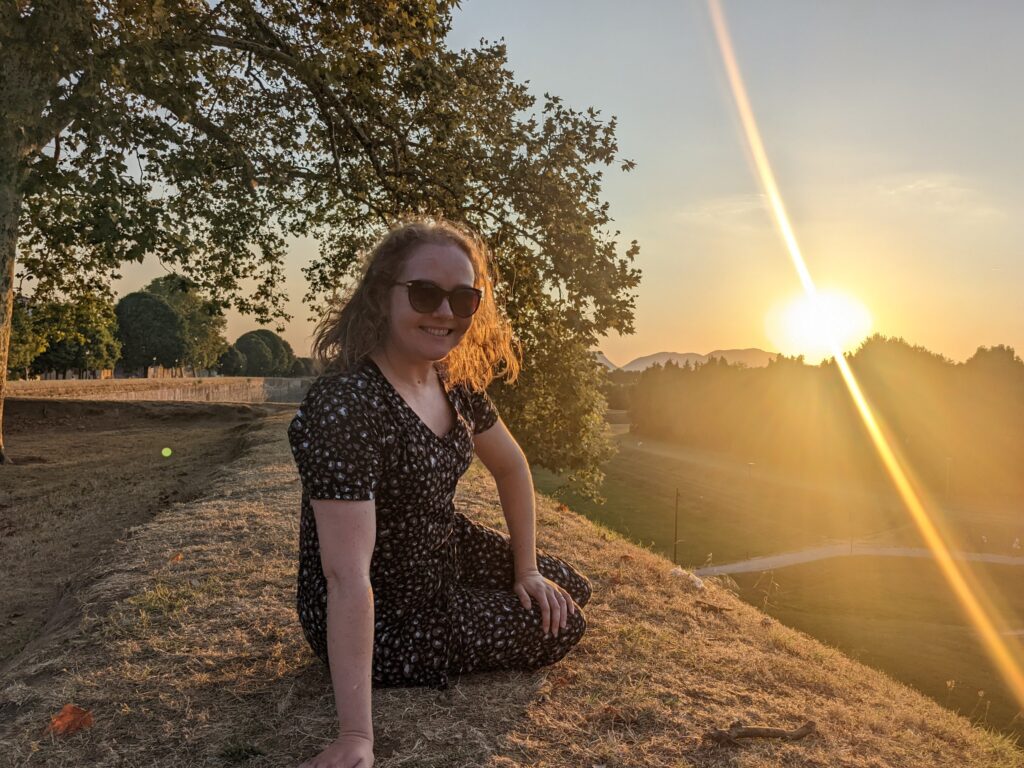 After a relaxed couple of days, we were ready for some exploration further afield, so we set off to see a bit more of Tuscany by train and bike.