Buckle up, this is going to be a monster post – we've been busy! It's tempting to think that you've got the measure of a place after spending a couple of days there, but past experience has taught us that with a bit of effort, it's possible to see a totally different side of a city on subsequent visits. So, after having explored for a couple of days with George and Erin, we were excited to see what Tokyo would have in store for us on our second visit with Katie.
Day zero: Wow, that's a big suitcase
Our first task was to track Katie down in a city of 14 million people, which we thought might be tricky as her Japanese SIM wasn't working, but actually turned out to be pretty straightforward as she had brought the world's largest suitcase and was therefore extremely easy to spot!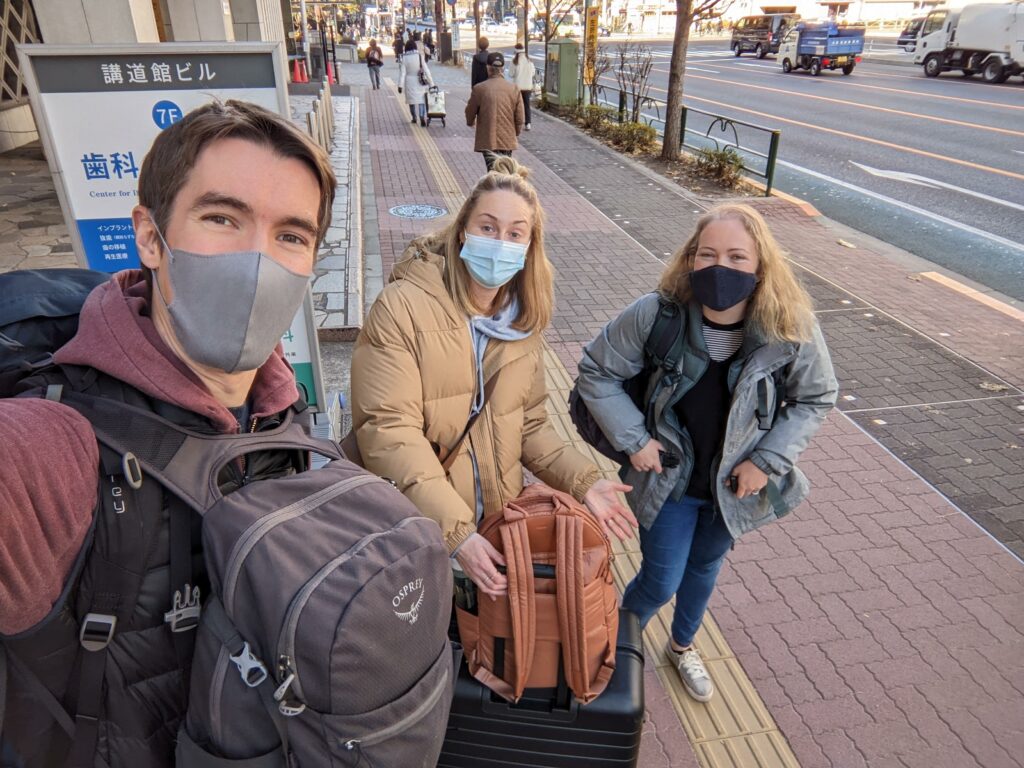 In order to help her recover from her jet lag (and also because I am obsessed), we spent our first afternoon together relaxing at Spa LaQua, a large onsen complex that had more in common with SpaLand in Busan than any of the other baths we'd visited so far in Japan. It was a really nice place with a cool view of a rollercoaster out of the window, but we all spent the majority of our time wracked with uncertainty about which of our assortment of pyjamas we were supposed to be sporting at any one time. I think we got it right, but more importantly, we all narrowly resisted temptation to take a dip in any of the ornamental pools that were cunningly disguised as swimming pools.
Day one: A temple, plastic food and an incredible sunset
We began our time in Tokyo with a full day exploring anything we could reach on foot from our apartment in Asakusa, which already had a very different vibe from neon-lit Shinjuku City, where we stayed on our last visit.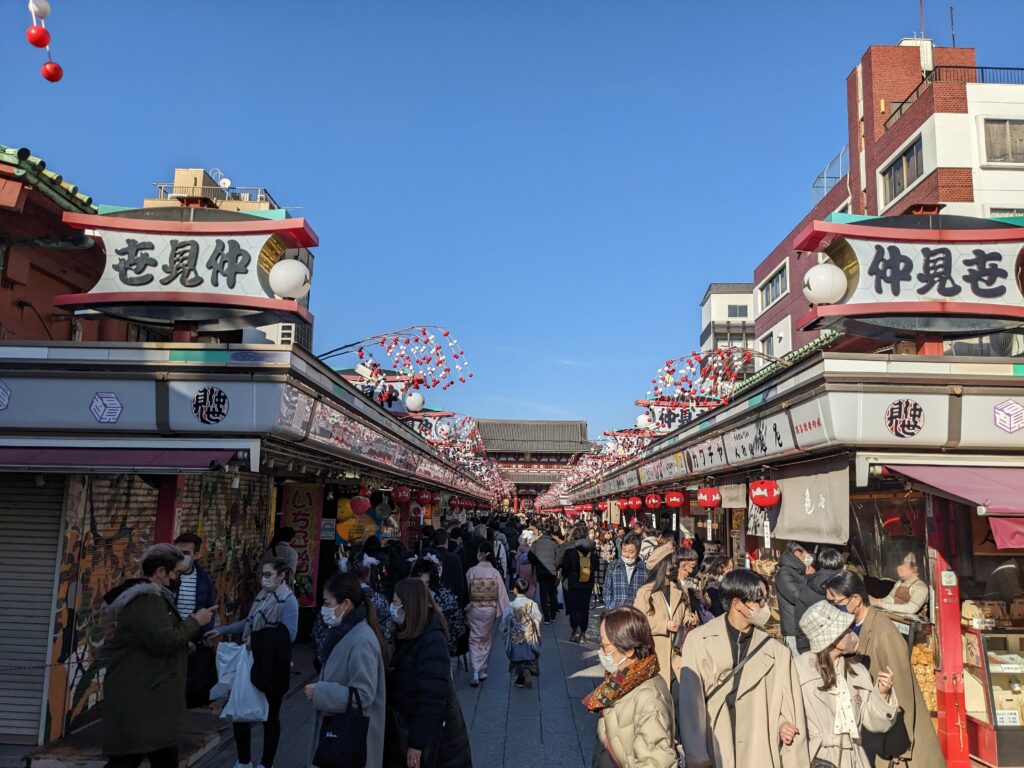 Being rather more organised than us, Katie had written a long list of things she wanted to achieve in Japan. This included such questionable items as 'go stationery shopping' but also had much more exciting items like 'eat the perfect katsu curry'. It was time to start ticking things off! We headed to a highly rated tonkatsu restaurant and promptly ditched Oli in order to get seats at the counter more quickly. He didn't even try to pretend that he was sad about having 30 minutes of peace and quiet!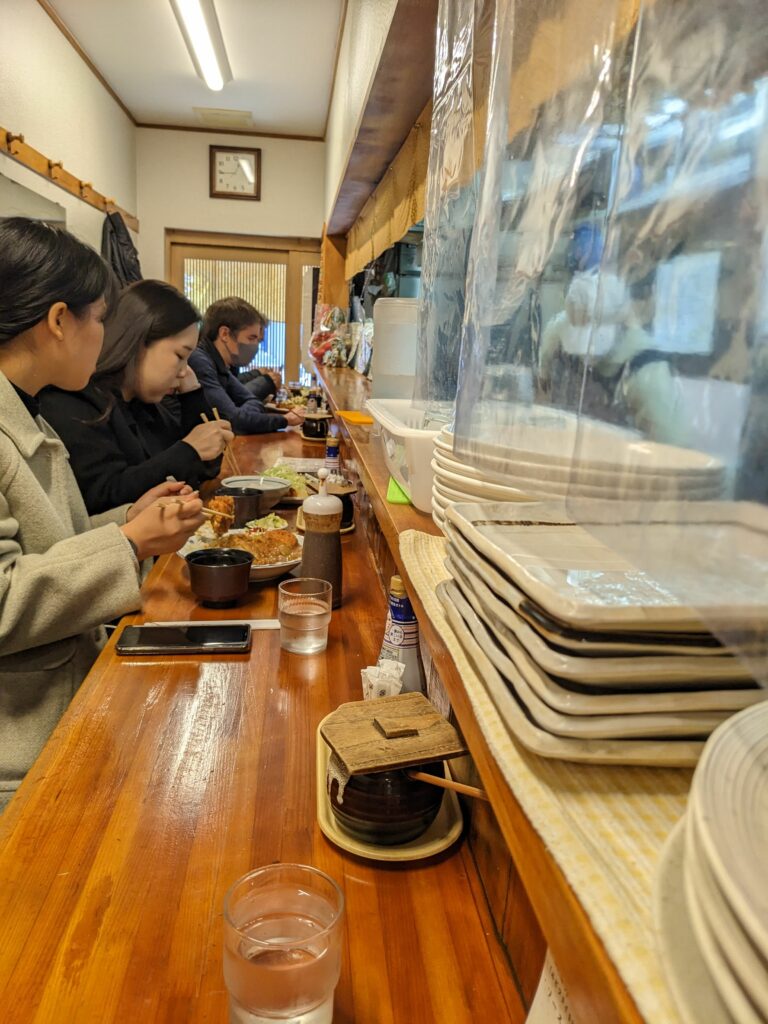 Before coming to Japan, I had always assumed that 'katsu' (e.g. in chicken katsu curry) referred to the whole Japanese-style curry dish we eat frequently in the UK, but actually, it refers only to the breaded and fried coating on the meat. So, if you order katsu, you'll get something breaded and fried but not necessarily in curry sauce, and if you order curry, you'll get a curry sauce but not necessarily with a breaded and fried meat. After revisiting this confusion with Katie (who thought exactly the same as me), she got her katsu curry, but I'm not sure she even tasted it as she was far too busy laughing at me trying to eat my face-sized slices of ginger pork with any kind of decorum. I think there's photographic evidence but I strategically didn't request it from her for this post!
Next, we paid a visit to the famous Sensō-ji temple, of which we had a spectacular view from our apartment. The temple is dedicated to a golden statue of Kannon, the goddess of mercy, which was apparently pulled out of the neighbouring river by two brothers in the year 682. However, it is never on public display so no one knows whether it's really here. We loved the boldness of building an entire temple to enshrine something that may or may not exist!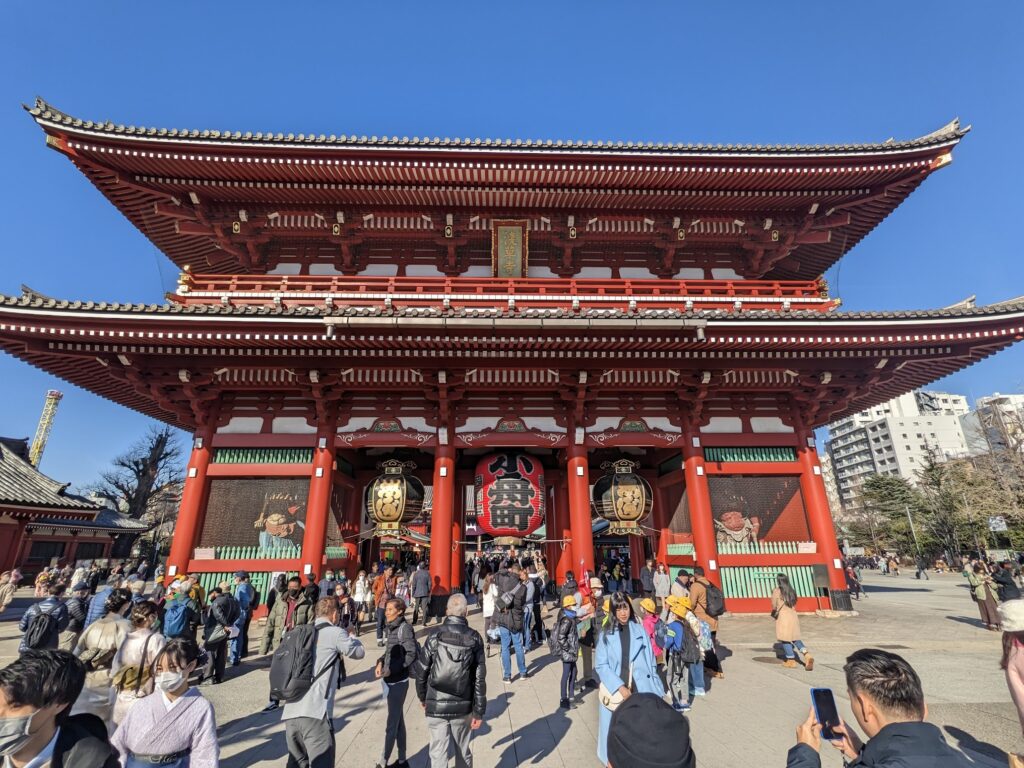 We wandered through the main hall, wafted smoke over ourselves from the large incense cauldron (said to bring good health) and Katie selected an omikuji (fortune) by shaking a pot full of numbered sticks until one fell out, then taking a slip from the drawer that matched the number on the stick. After establishing via Google Translate that she hadn't been terribly cursed, she decided to keep hold of her fortune rather than playing it safe and leaving it at the temple, like us.
Our next stop, courtesy of Katie's extensive pre-trip research of watching quite possibly every series ever made about Japan, was Kappabashi Street, better known as Kitchen Town. This is a place where any budding restauranteur can go to kit out their new restaurant. It was fascinating! In one street, you could buy industrial cooking equipment, furniture, crockery, chopsticks, lanterns, and (our favourite) plastic food! There was even a shop selling carved wooden bears with fish in their mouths. I'd seen one or two of these outside restaurants in Hokkaidō (where there are lots of bears) and had rather romantically assumed that they were carved by local artisans. How wrong I was!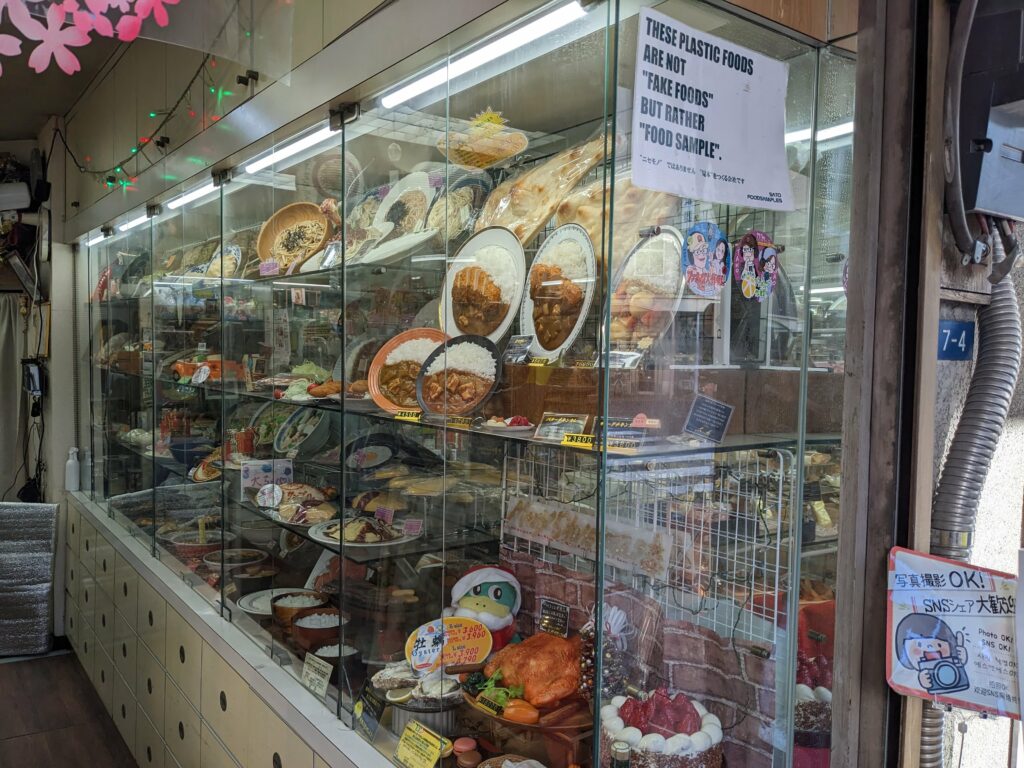 Our final activity of the day was to ascend the Tokyo Skytree. This (with some qualifiers) is the tallest tower in the world.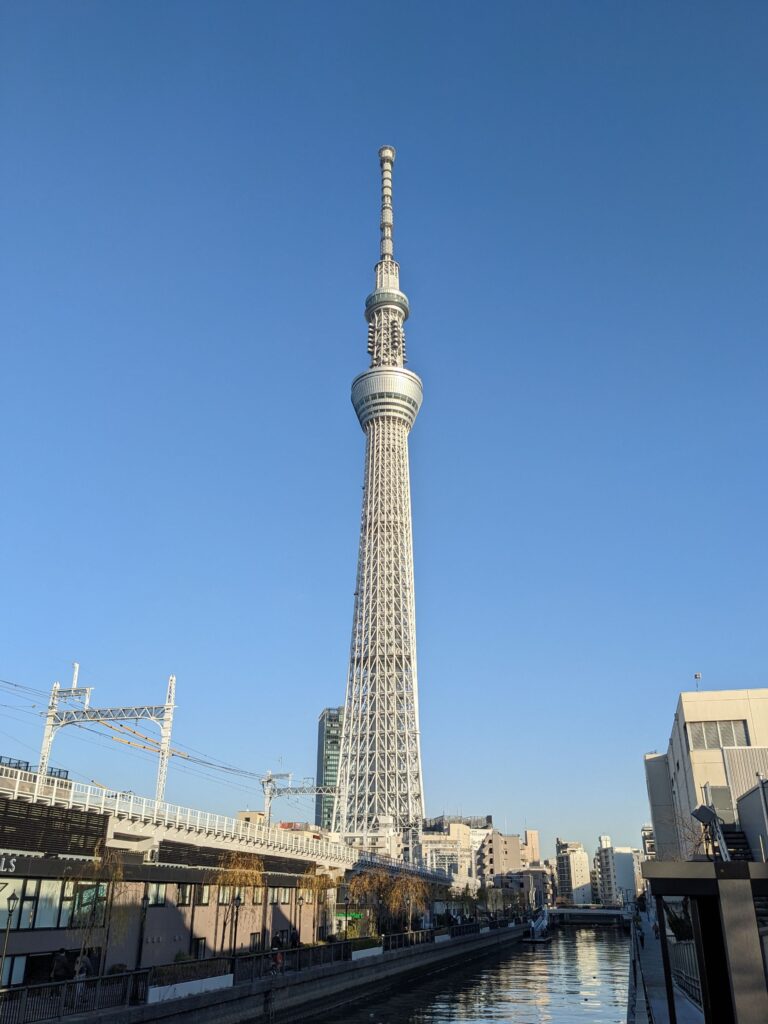 We took two lifts to the Tempo Galleria at 450 m, which gave us a totally staggering view over the city and all the way across to Mount Fuji. We timed our visit for the clearest forecast weather of the week and arrived before sunset so that we could see the city by day and night. We've ascended quite a few tall things on this trip, but this view really was magical. To celebrate, we treated ourselves to some drinks at the bar, which prompted Katie to ask, "Seriously, is this actually how you two live these days?!" Well, sort of…normally we'd have snuck in supermarket cans to save a few pennies!
That concluded our bumper first full day with Katie – but I've decided I've rambed on quite long enough! Check out Part II tomorrow for the remainder of our time in Tokyo, including manga, soba and marble runs…