We honestly didn't choose to go to Matera as our last stop in Italy just because it appeared in the most recent Bond film, No Time to Die, but it was definitely a bonus when we realised it had been the filming location of the opening sequence. We re-watched the film while we were in the city and our B&B host also showed us a fascinating video of how some parts of the sequence had been filmed.
The cobbled streets were super slippery, as Oli can attest – sadly I don't have a video but it looked a bit like this: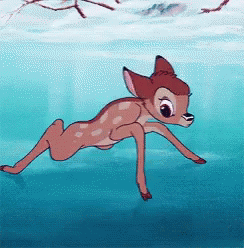 So, the stunt co-ordinators used about £55,000 worth of sticky, sticky Coca-Cola on the streets so that the Aston Martins and motorbikes had enough grip to drive at high speeds. In order to protect the facade of a church and other buildings around a piazza during filming of one of the scenes, they recreated a new concrete cast to cover the buildings that replicated all the original features. So essentially, what you see in the film is in Matera and looks just like the real thing, but isn't at all.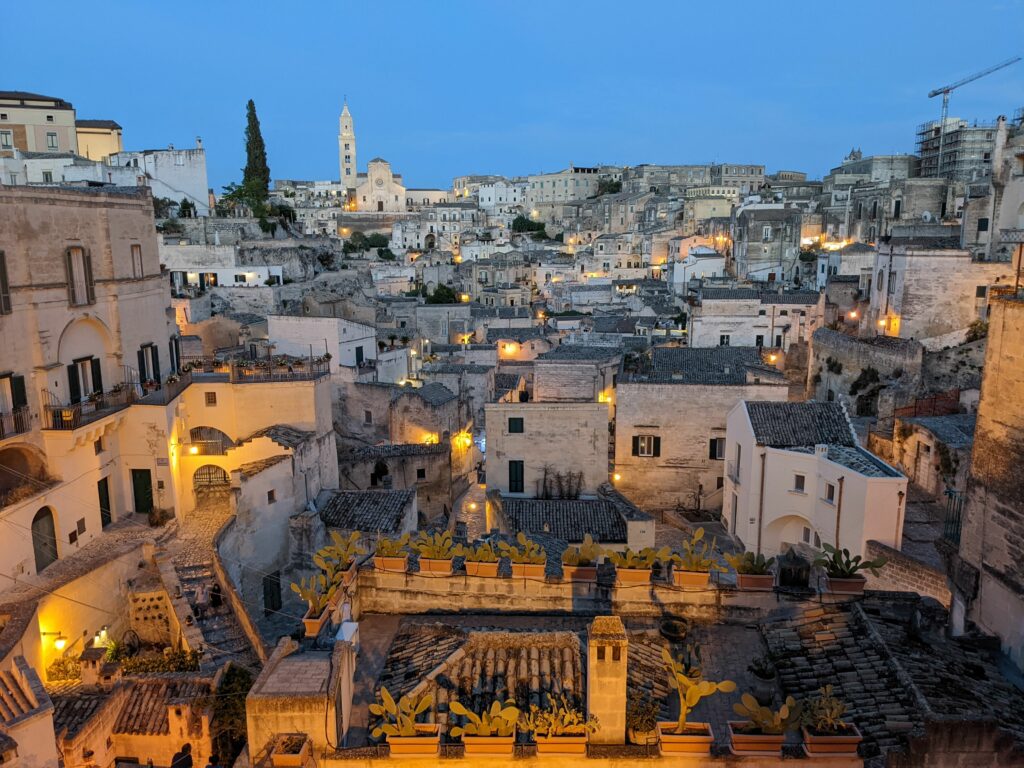 On the face of it, Matera is an absolutely gorgeous hilltop city where many of the traditional dwellings are carved out of the natural caves. It's one of the longest continually habited areas in the world (since approximately 7000 BC!), but was described last century as "the shame of Italy" for the poor conditions in which residents were living. From the 1950s, the whole area was cleared, with residents forcibly moved to new accommodation in the new town. However, in 1993, the Sassi districts were declared a UNESCO World Heritage Site, and in 2019, Matera was named as a European Capital of Culture, so its fortunes are changing. There has been much renovation work in recent years to bring the cave dwellings to modern standards of habitability (still in evidence as we wandered the city).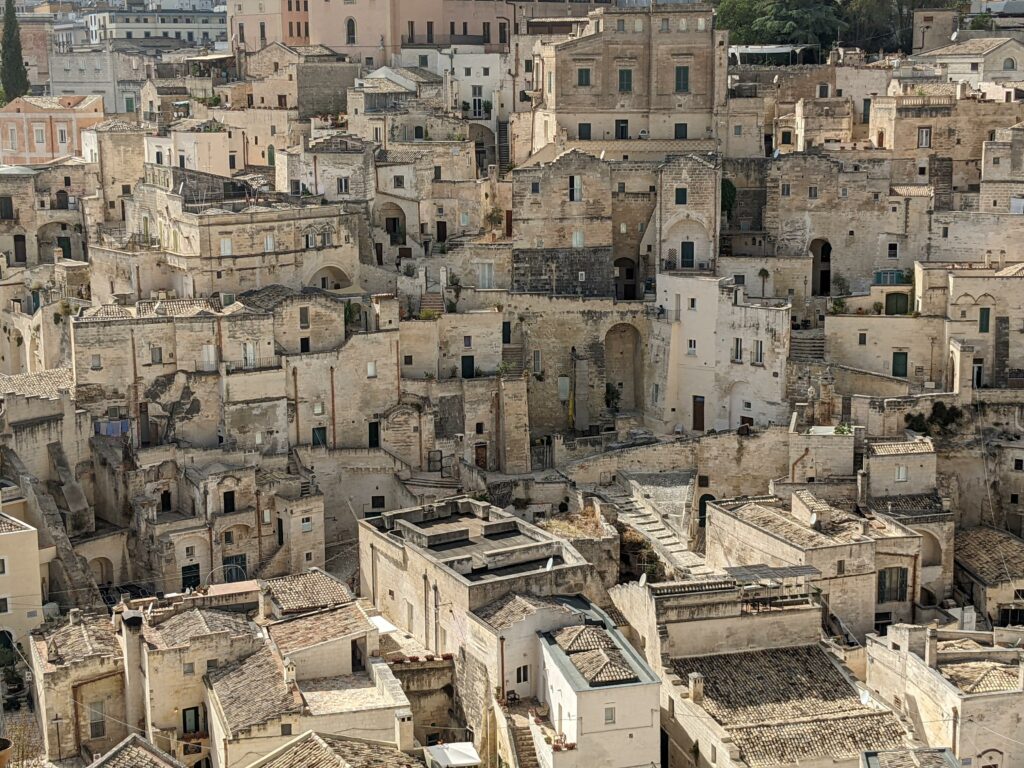 We were lucky enough to get a reservation in a cave room at La Dolce Vita (one of the few bits of advance planning we did before leaving London) and it was certainly the best accommodation we experienced during our whole Italy leg – it's not every day that you're delighted to be given a windowless room!
Our B&B host urged us not to take things at face value as we toured the city (good advice for life, I guess), and we spent a lot of time trying to imagine how this beautiful, clean and easygoing city could ever have been anything else. I suppose that if you add poor sanitation and a lack of electricity to living in a cave, things could go downhill fast. We did actually visit a recreation of a traditional dwelling, but my main takeaway from this was that families seemed to have found some pretty ingenious places for storing their many children, since there wasn't sufficient space for beds for the whole family.
As always, we spent most of our time exploring on foot and sampling the local aperitivo scene.
On our final morning, we set our alarms for 5am and hiked across the ravine to watch the sunrise with a view over to Matera. This was a gorgeous way to end our time in Italy. I imagine the view would have been even better at sunset as the sun would have gone down behind the city, but we wouldn't have had the viewpoint to ourselves and that glorious feeling of smugness at being the first there was so worth the early alarm!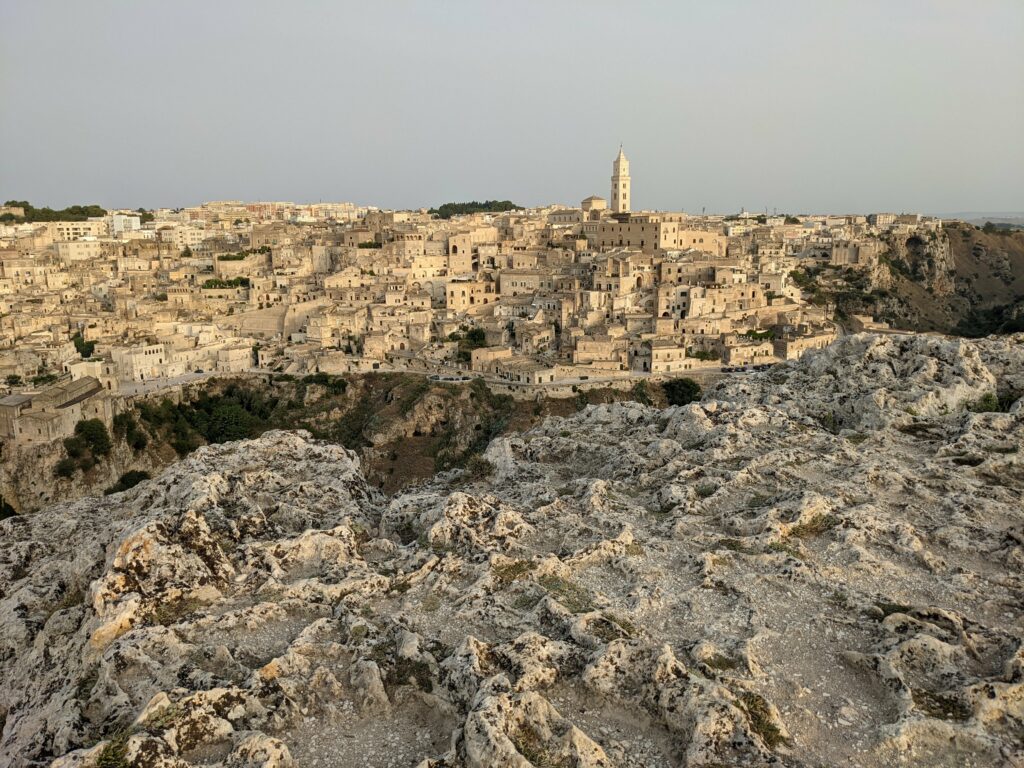 The next part of our journey involved a 36-hour stint on a train, overnight ferry and two buses to reach our third country, Greece. We were excited about taking the ferry, although we didn't get a huge amount of sleep at first as it was so busy (instead, we upheld the British reputation for drinking by sharing an Italian red straight from the bottle as we couldn't find any cups).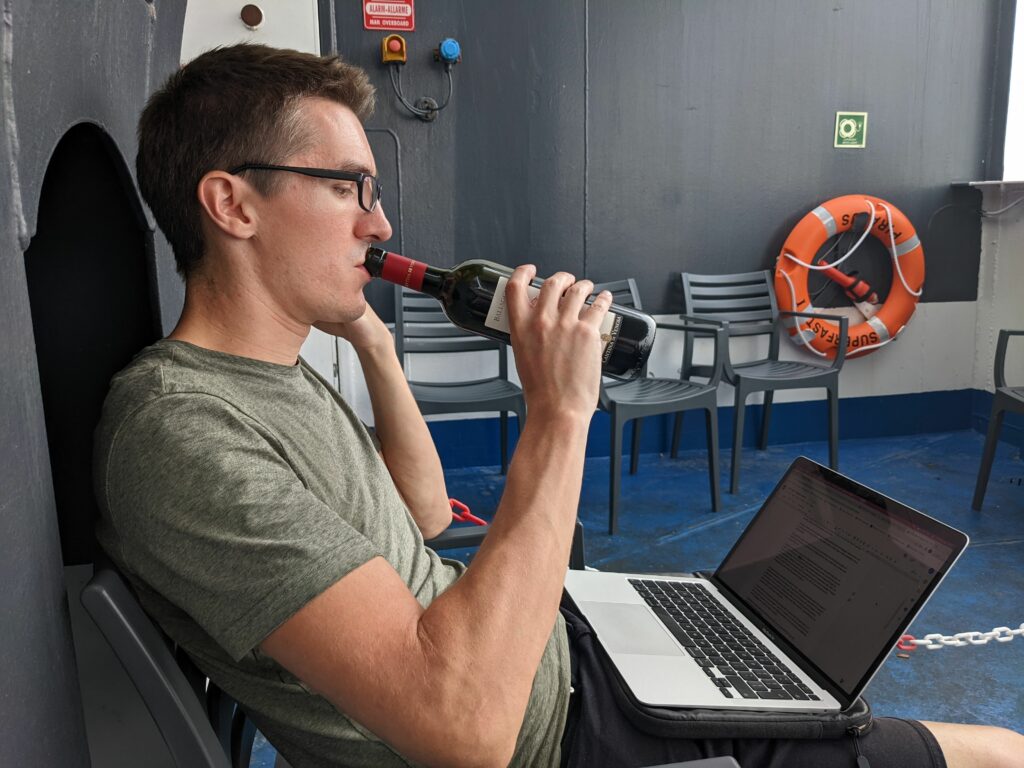 Thankfully, most people disembarked in the middle of the night at Igoumenitsa, so we were able to spread out to sleep and then spent the next morning watching the Greek coastline drift by before docking at Patras port around midday.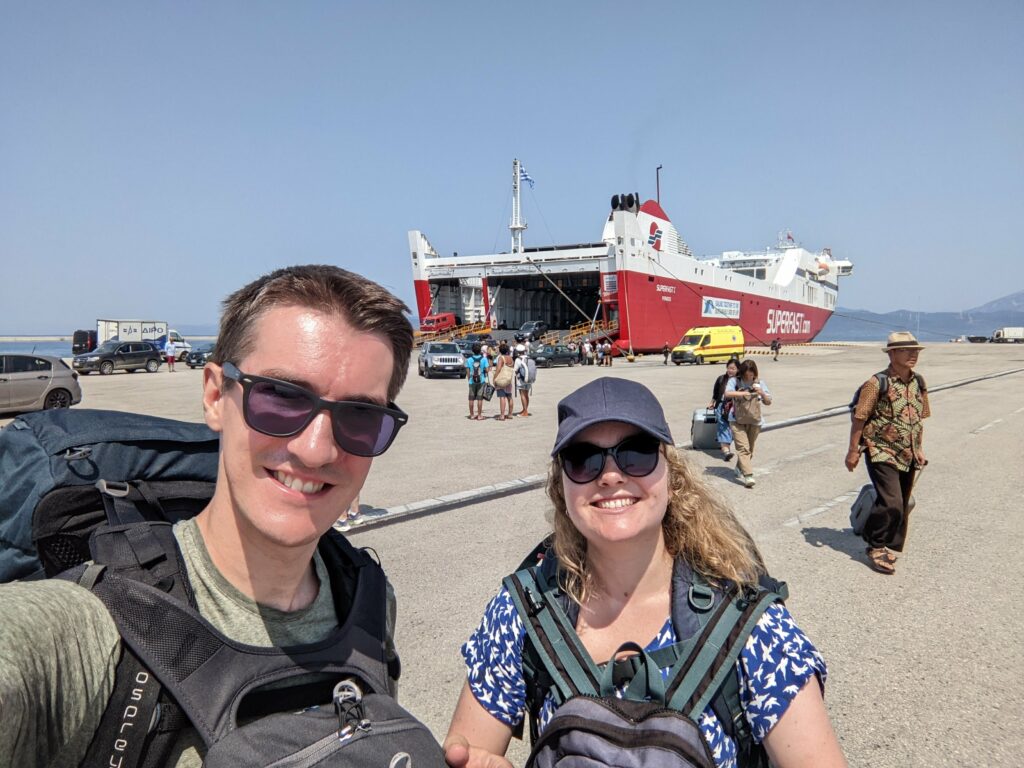 We had a long hot walk into the city and then another long wait until our evening bus (which we mostly filled with exploring every bus station in the city before eventually discovering that our bus would depart from a ferry terminal – obvs), but we were immediately struck by the famous Greek hospitality when our server in a cafe gave me his personal recommendation for the most chocolatey snack and then promptly gifted it to me. I think he could see I really needed it!
We're so excited to be in Greece and to be able to spend a few weeks exploring it further. It's got a lot to live up to after Italy, but we have high hopes!