There were no trains connecting Rovinj and Pula, so we took a bus for the 40-minute journey. We walked to our hotel to drop off our bags, and then headed straight out to make the most of our last day sightseeing. We saw the Roman amphitheatre, which was very much like the Collosseum in Rome but even better preserved. After a lot of speculating about what things were and how things were built (as we didn't have the budget to buy an audio guide), we were about to leave but then realised we'd almost missed the underground museum. This was quite interesting, but mainly contained loads and loads of pots! We also saw the chambers where gladiators waited along with the beasts that they were fighting.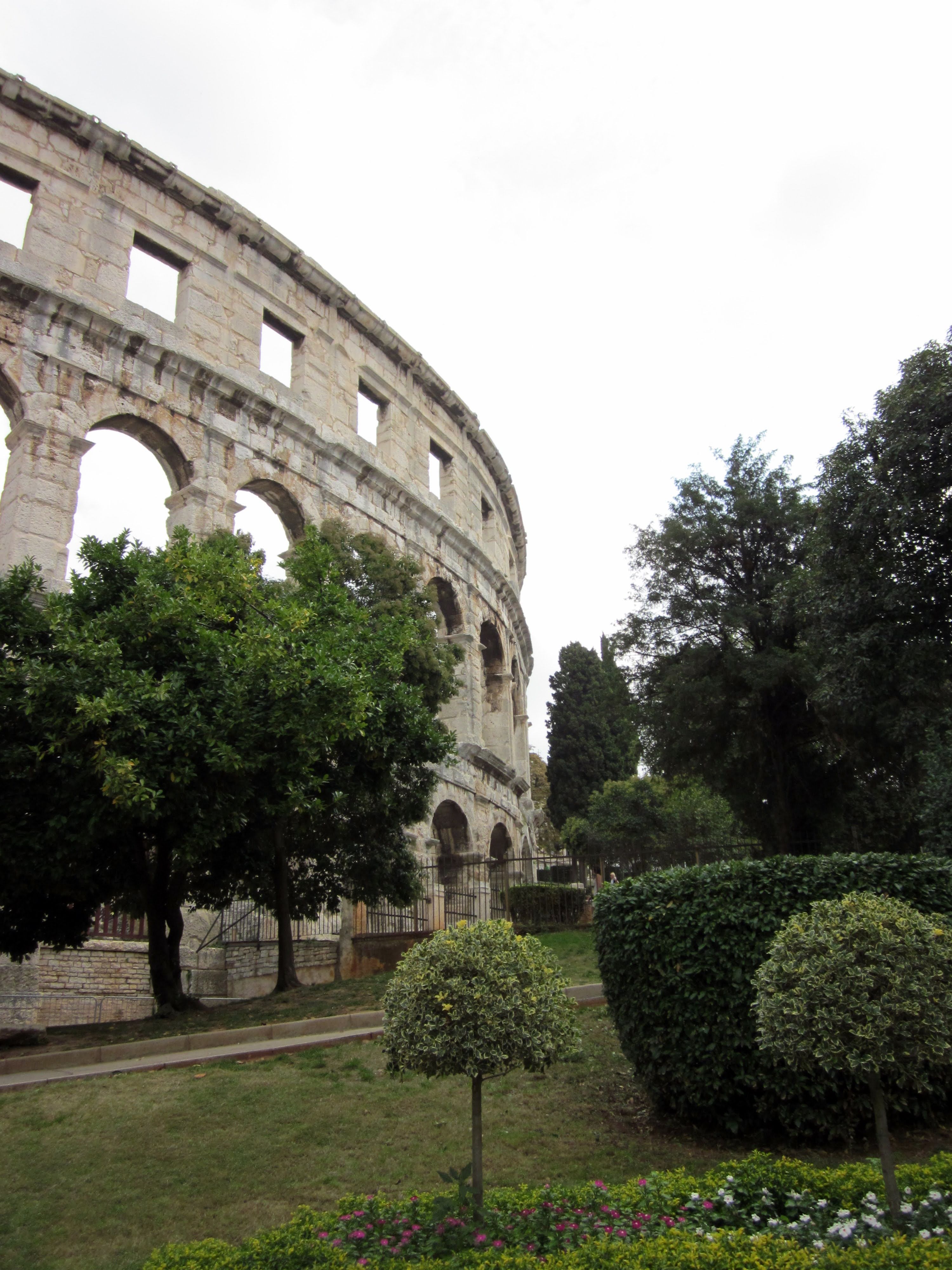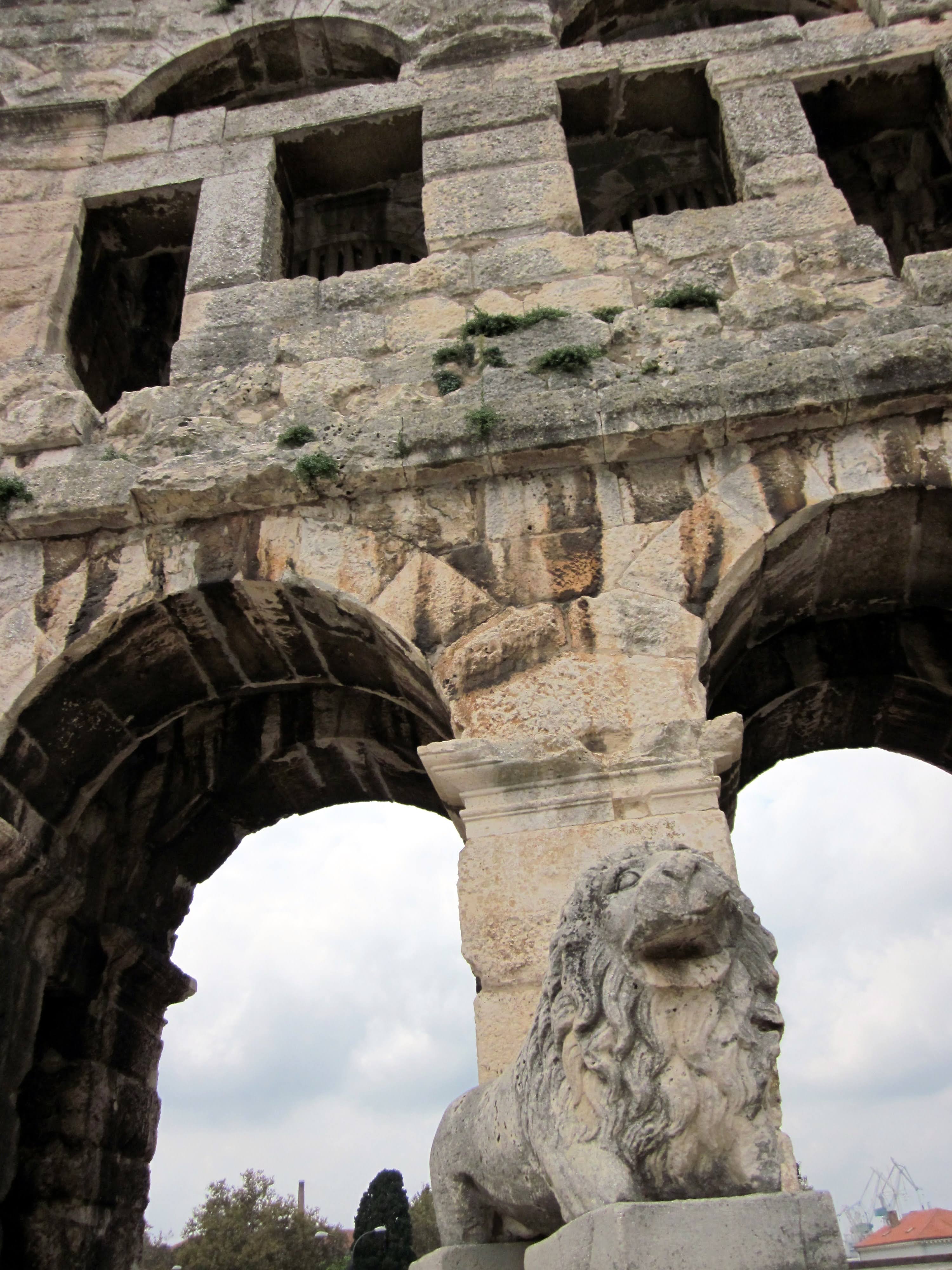 Next, we went to a sculpture garden which was pretty weird, as it wasn't really maintained by anyone, but contained what most people would probably regard as priceless artefacts just stacked up everywhere. We climbed up a hill beyond the sculpture garden and saw a Roman theatre, then climbed some more to the Citadel to get a good view of Pula. After our descent and a rather unsuccessful lunch of stale pastries, we came across the extremely old town hall (1296) and Temple of Augustus in the main square.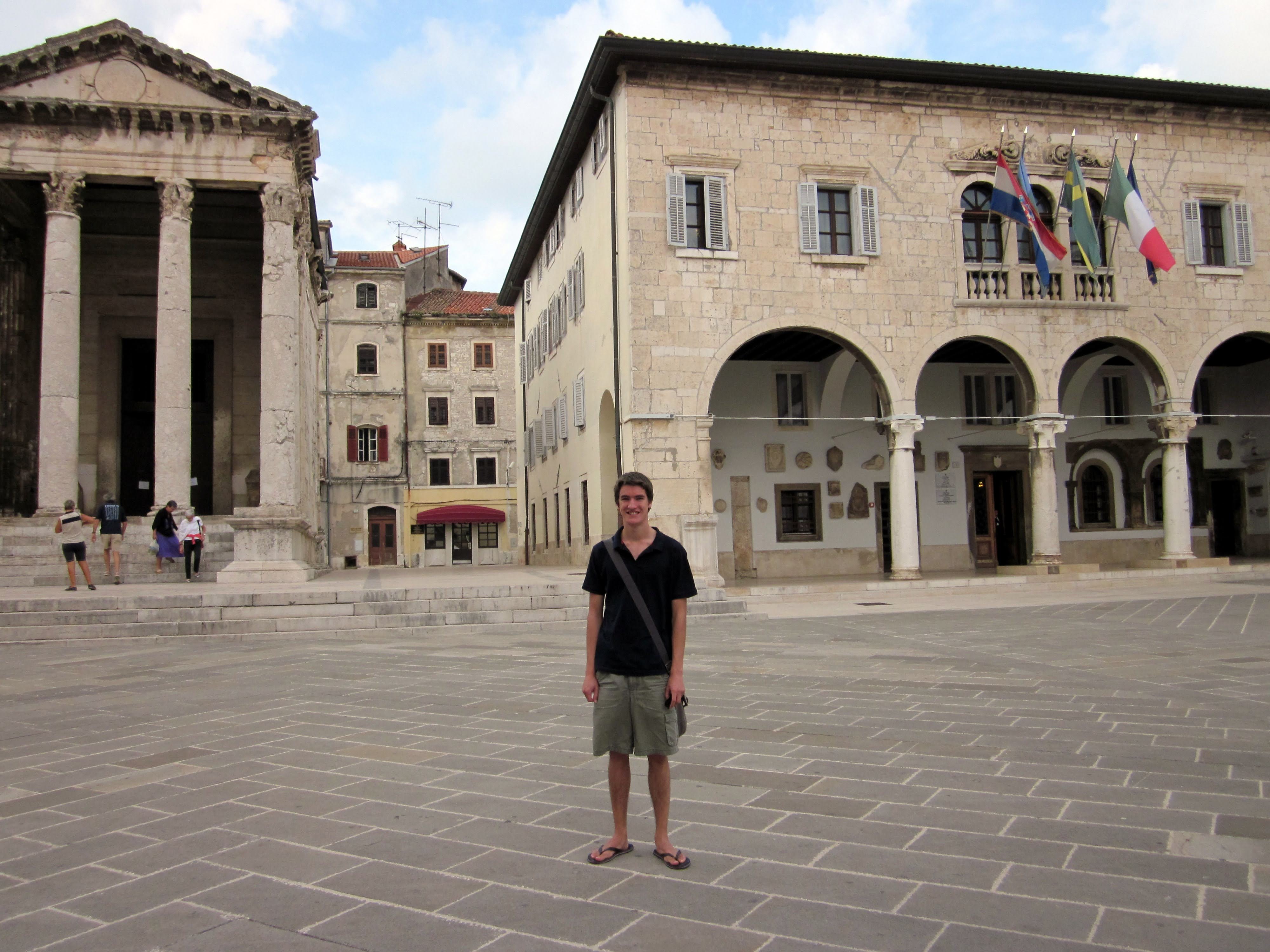 We strolled happily around the old town until we realised we needed to check the bus times to get to the airport the next day, so we walked back through town to the bus station. We could not believe it when we were told that there was only one bus per day!!! Luckily, the bus was roughly the right time so we decided to go for it so that we could complete the whole trip using only public transport. It felt like we'd seen most of what Pula had to offer, so we spent the late afternoon having a (somewhat) well-earned nap back at the hotel.
After changing for dinner, we went in the direction of some restaurant recommendations and coincidentally ended up in the one closest to us when the heavens opened! The food was surprisingly good, and after our previous success with the meat platter we gave it another go, which turned out to be an excellent call! Once the rain had stopped, we wandered through the old town looking for somewhere to have a drink. We were really surprised to discover just how quiet everywhere was, even on a Friday night. In fact, the only group of people we could see were a group of 'youths' hanging out on the steps of an ancient temple! As usual, after looking around the whole town we settled for the first promising place we'd seen – a welcoming cafe-bar with mismatching chairs and tables and murals on the wall. Oli had a thick hot chocolate with brandy (a combination which surprised the waiter quite a lot!), and Sara had an amaretto floater coffee. Both were lovely and a nice way to round off the slightly soggy evening.