We started off our last full day in Rovinj with a quick internet stop and some ice cream, followed by a long search for the ferry to Creveni Otok, an island a few miles away. We finally found it on the third pier we visited and luckily only had to wait a few minutes. The boat trip took about 20 minutes and we stood out on deck to watch the world go by. We saw a lot of what we'd walked on the coast path the previous day – we went quite a long way!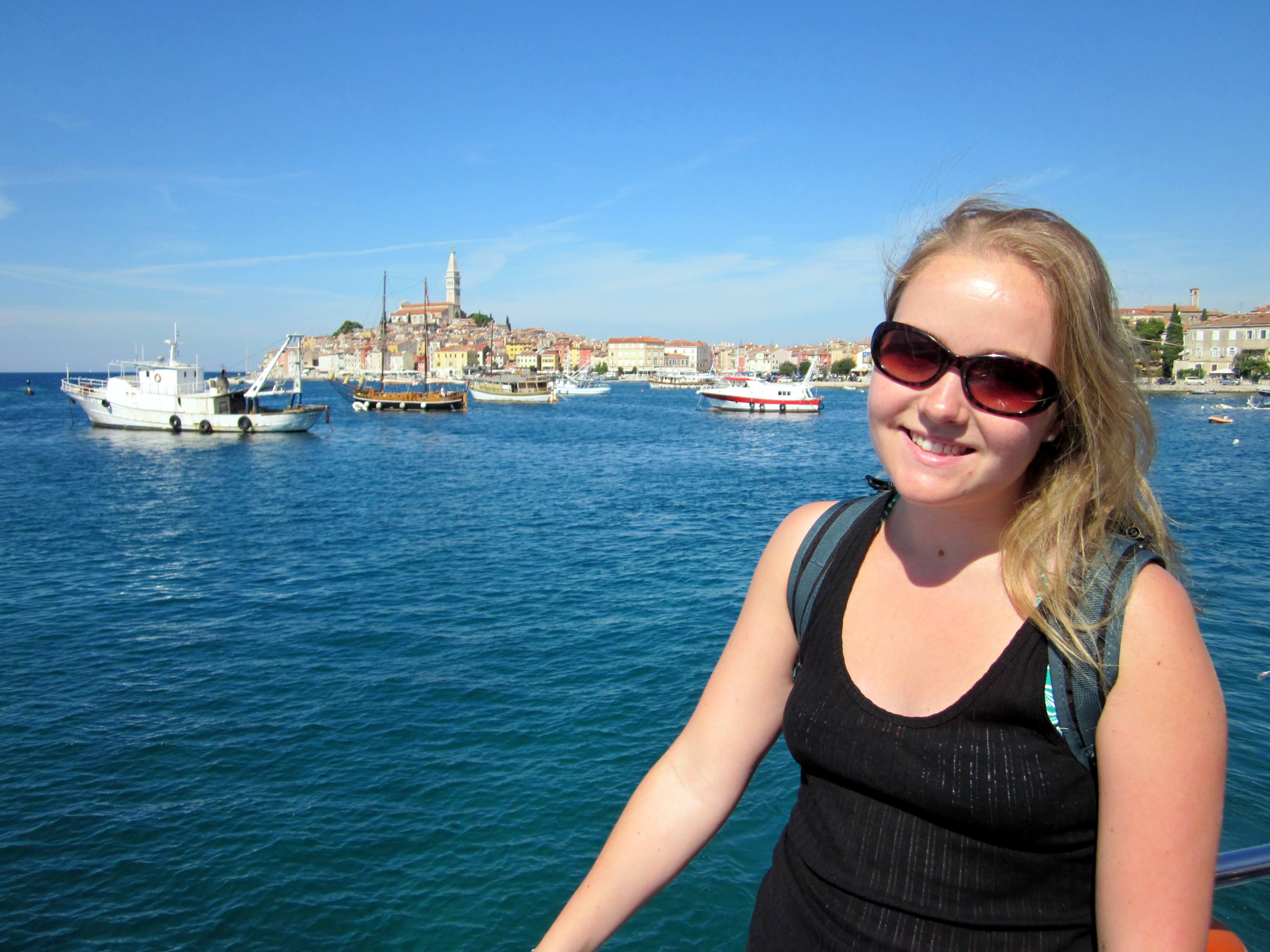 The island was really pretty and green and had one large resort hotel on it. We walked around the edge to find a lunch spot and stopped on some rocks next to the water. We decided to move on for the rest of the afternoon though, as we couldn't reach the water very easily. We crossed a causeway to another island and found the perfect spot after a bit of a walk. On the way, we saw some pheasants trotting about, which was such an unexpected sight! We had a lazy afternoon sunbathing and napping before a bit of a rush to catch the 5pm ferry, and then headed back to our accommodation to change before dinner at one last recommended restaurant in town. We were given the best table in the house with a view of the marina and old town which was rather nice, and had an amazing meat platter dinner to share, yum! On it were burgers, kebabs, schnitzel, sausages, gammon, pork chops and chicken kebabs all served with rice, chips, potatoes and salad!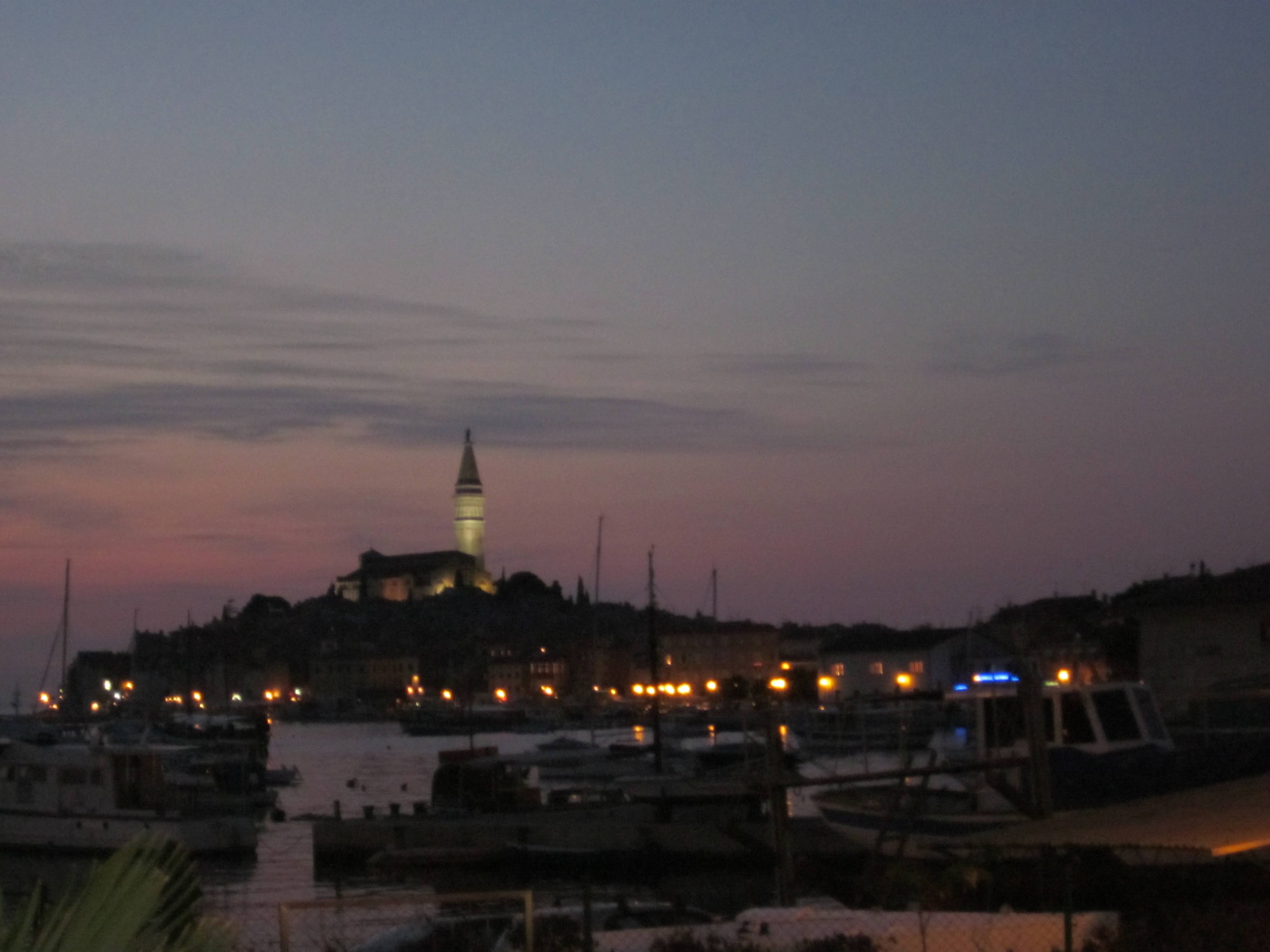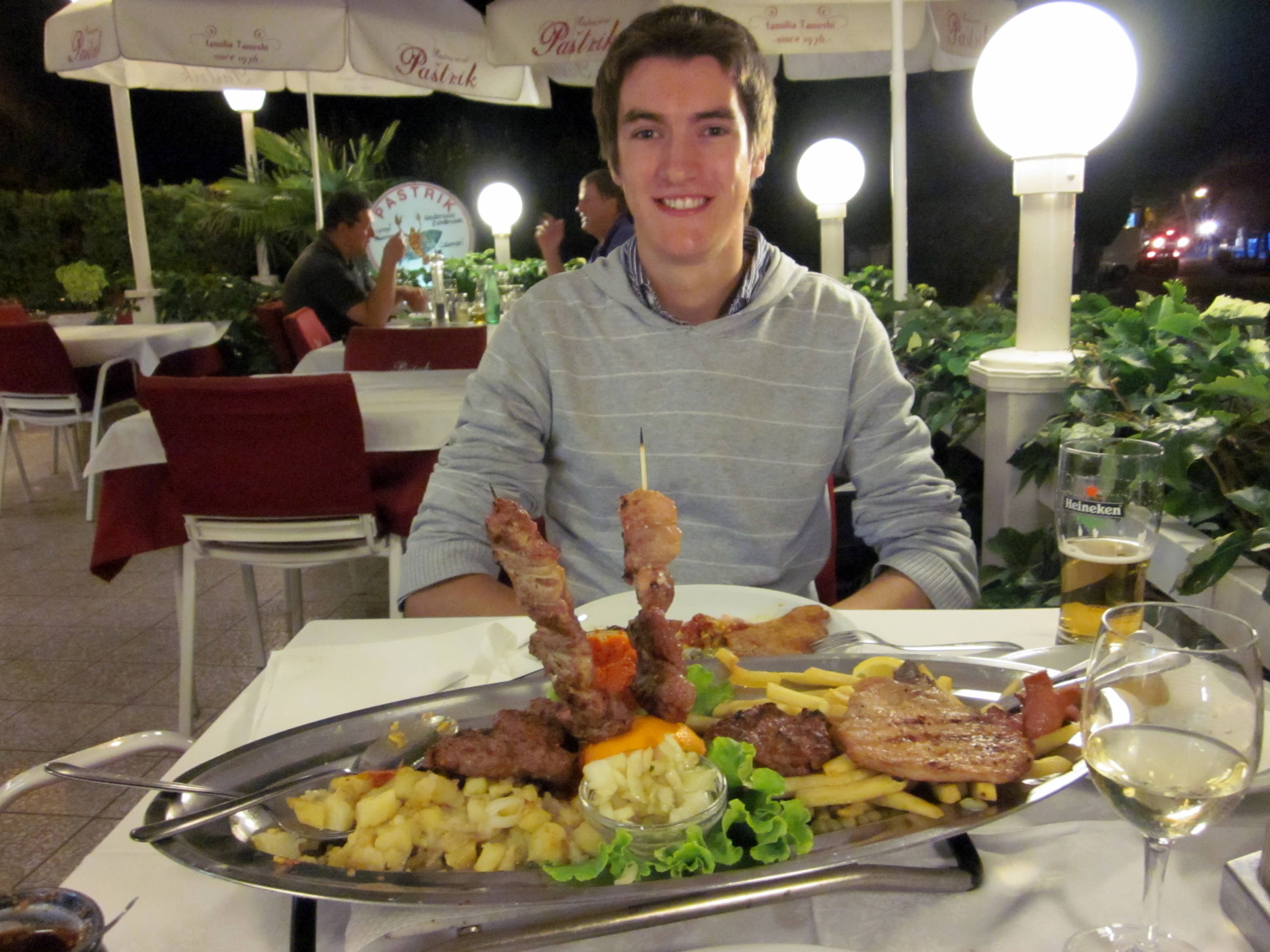 The funniest part was when we wanted to leave. Oli asked for the bill as the waiter was just bringing over a candle, and was told "Just enjoy the light!" – the bill didn't arrive. He then came to chat to us about zebra crossings, London accents and other important world issues, and by this point we were very confused! After two rounds of (free) shots he came back to ask what we were still doing there, to which we replied "Enjoying the light!" Finally, we managed to pay and leave, about an hour after we'd intended. As planned, we headed straight for Valentino for another post-dinner cocktail, which didn't disappoint – we were still bowled over by the stunning location and all the fish.