Continuing the theme, we began the day at some more thermal baths (Széchenyi Fürdő). Unlike yesterday, these were all outside, with two hot pools and one large cool pool surrounded by charming yellow buildings. We had a great laugh in some circular rapids which had everyone a bit out of control, prompting some surprise collisions. This time, we knew exactly what we were doing and worked the changing cabins and their baffling wristband system like pros.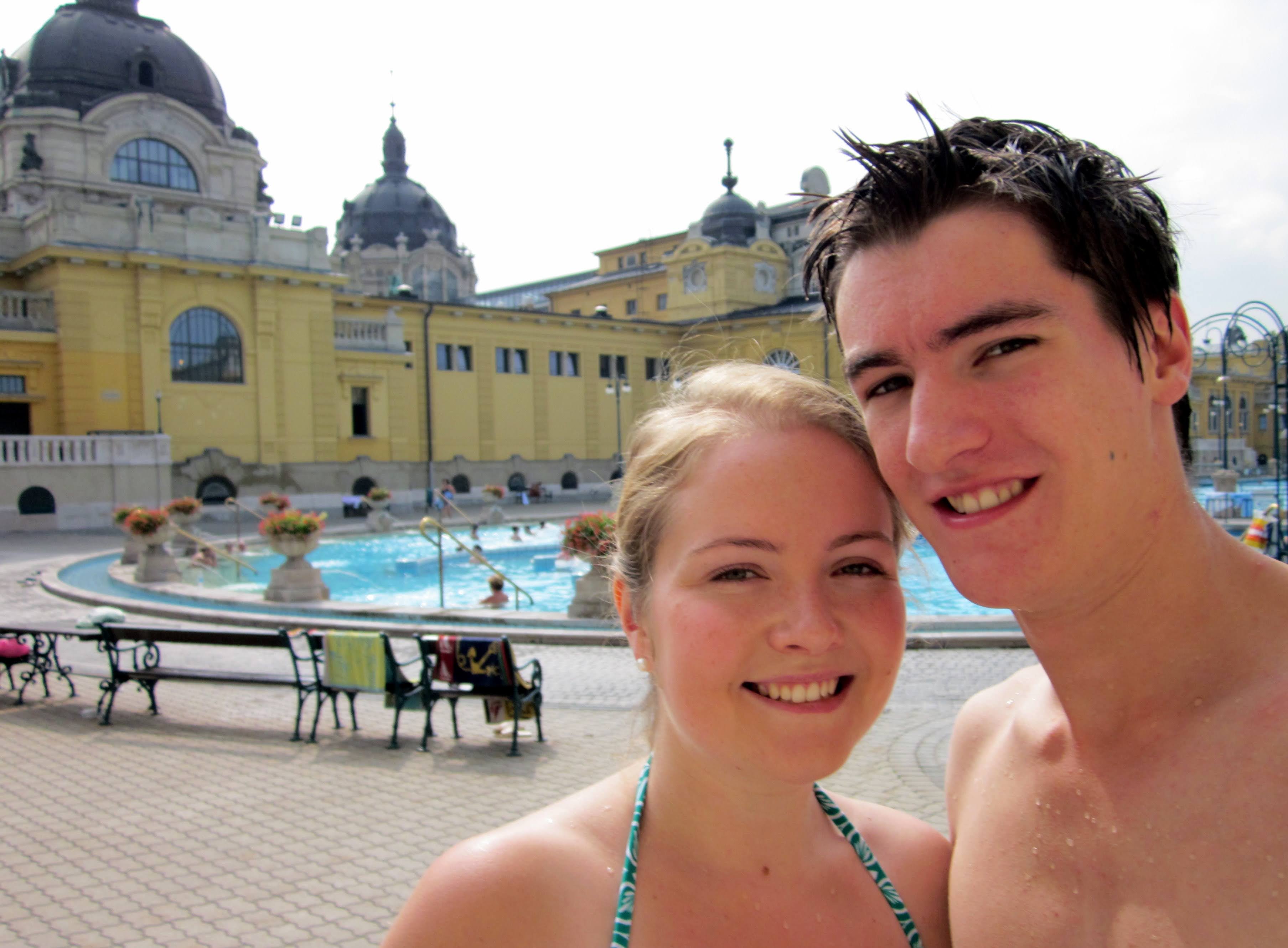 After our swim, we walked through Városliget Park to Heroes Square and then down Andrássy Utca (compared in the guidebook to 5th Avenue in New York). We saw embassies and, later on, some very upmarket shops.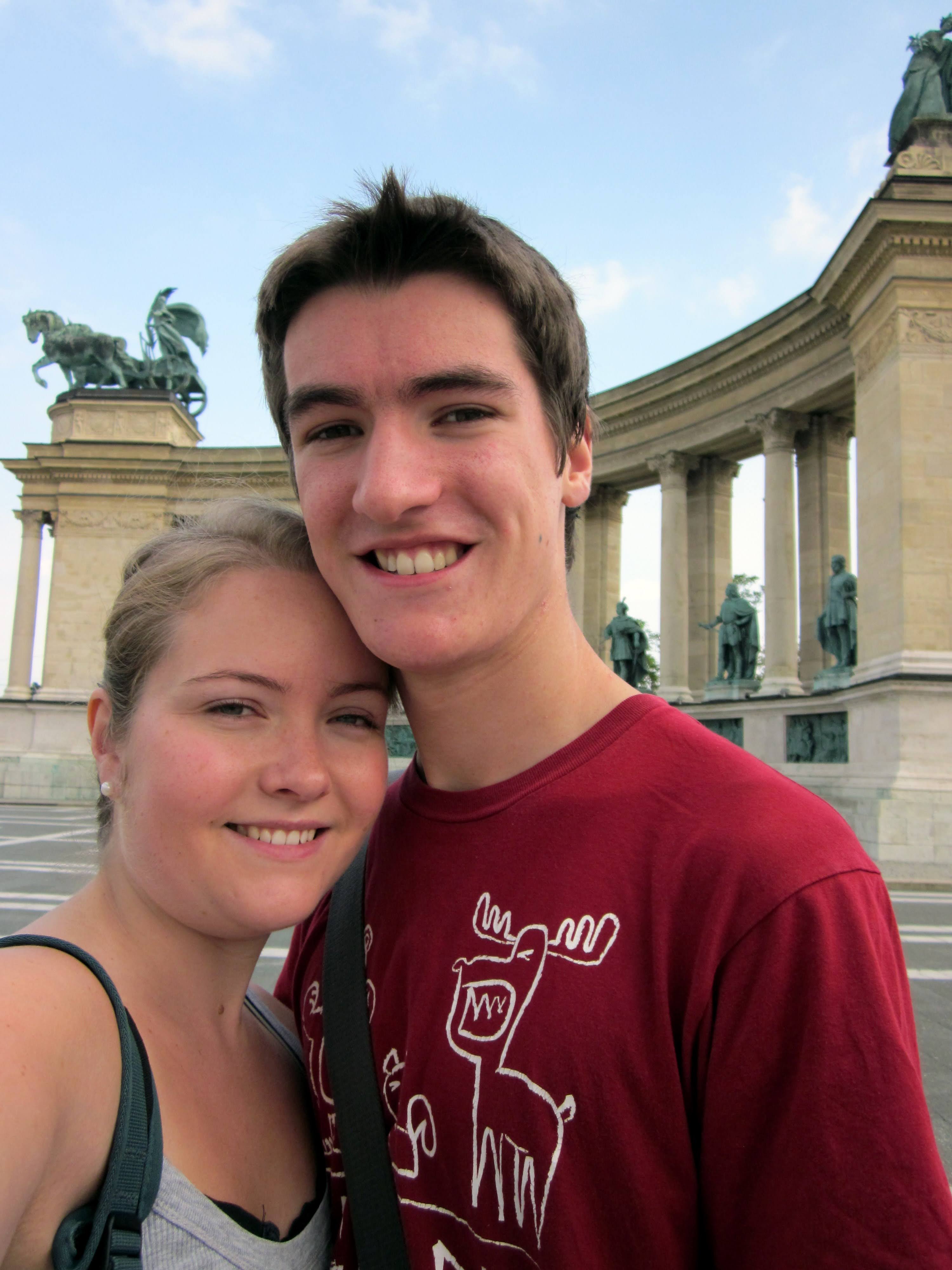 We managed to seek out some more Lángos for lunch from a hidden market in a side street, and they were just as good as yesterday. We also stumbled across a second-hand English bookshop (such a find). Oli needed a book for tomorrow's 9-hour train, so we got him a copy of Marley and Me. We wandered around for ages looking for an Internet cafe, before eventually heading back to our hotel to ask the front desk for directions. They surprised us by directing us up the stairs to the hotel's free computer! We read our emails to find out that Sara had got the teaching job she was after – really pleased!
After another hotel afternoon tea, we got back to sightseeing in central Pest, wandering around lovely pedestrian streets with lots of outside cafes.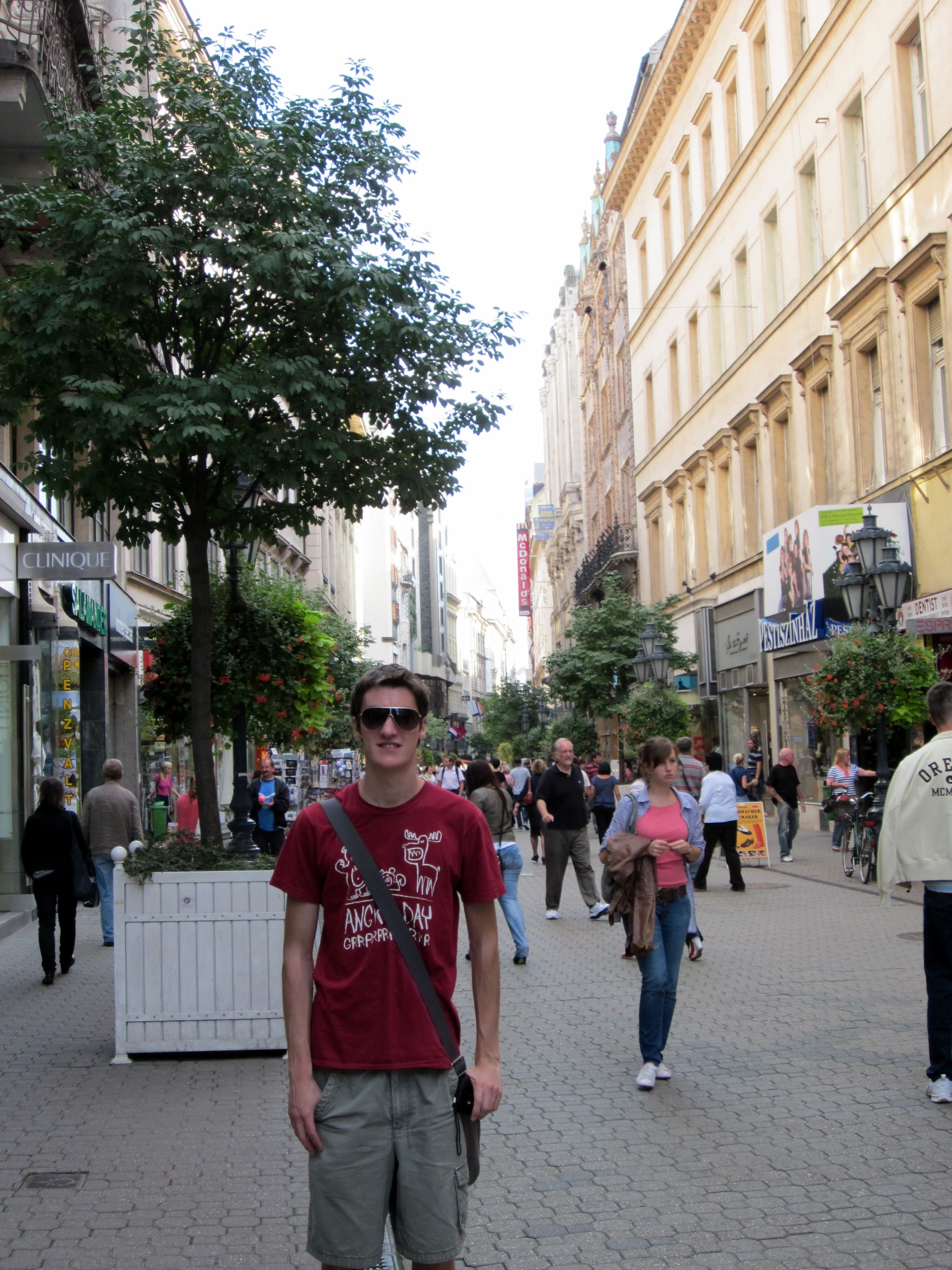 It was such a beautiful afternoon and we saw Budapest in a whole new light. We stopped at Gerbeaud (apparently famous, although this passed us by until afterwards) and Sara had an awesome Baileys cake. The weather was still beautiful as we walked down the banks of the Danube.
We passed the parliament building, which was apparently modelled on Westminster.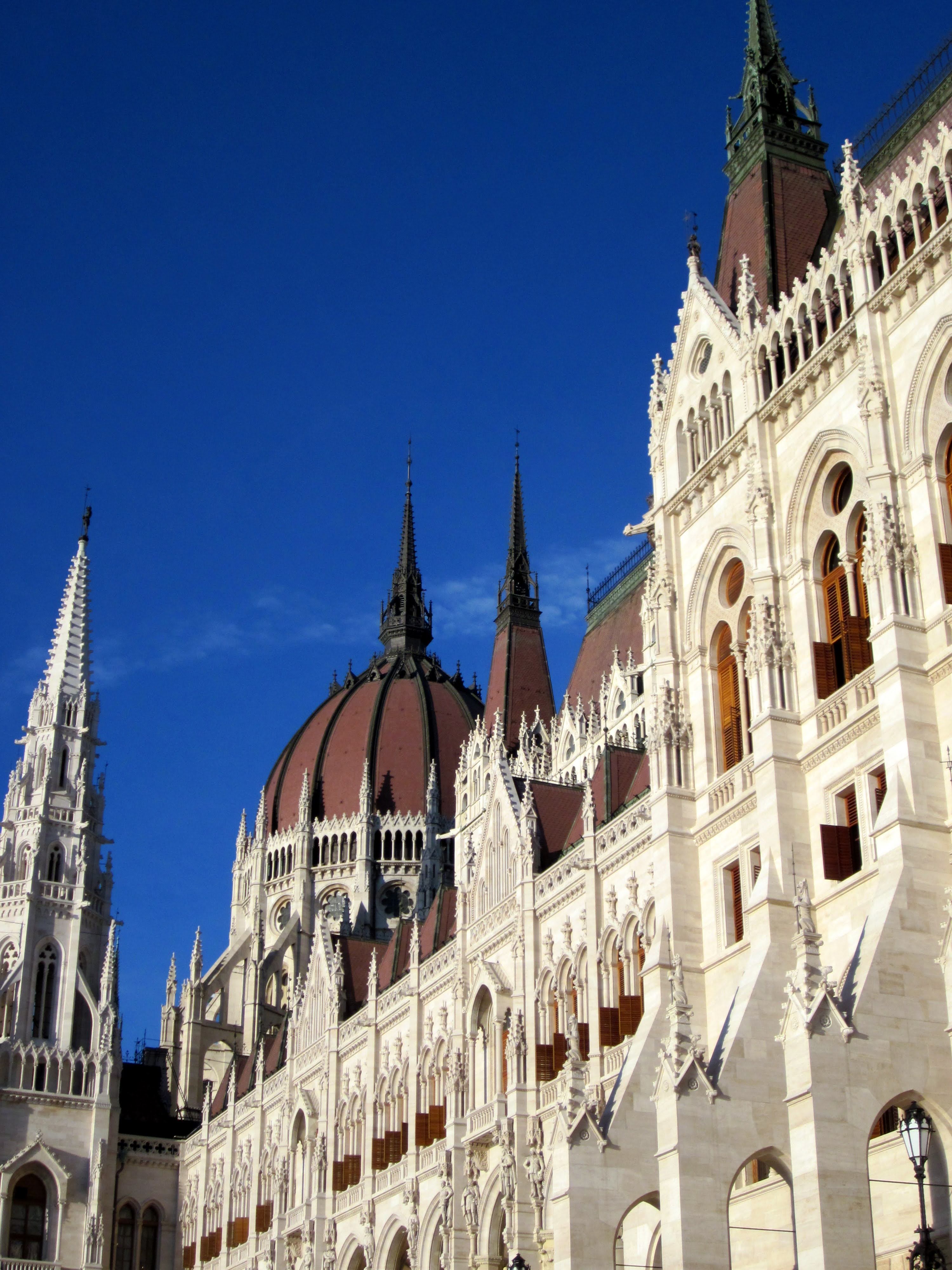 We ended up near Margaret Island, which Sara was very keen to see, so we kept walking until we got there. This was a massive island in the Danube covered in parkland, gardens and encircled by a running track. It was very different from the rest of busy Budapest. By then we'd walked so far that we were exhausted, so we jumped on a bus hoping that it would take us somewhere useful. Thankfully, it dropped us off next to a metro station, making getting back to the hotel easy. We rounded the day off with a very late dinner on another pedestrianised street.
Overall, Budapest really grew on us from a polluted building site to a chilled out and scenic city. We've just checked out of our hotel and are about to grab some lunch (and dinner) for our long train journey to Ljubljana.