Parma was designated a UNESCO City of Gastronomy in 2004 – a deserved title considering that a whopping 30.5% of Parmesans are employed in food-related industries (that's "Parmesan" as in the people of Parma, not the famous cheese – I imagine that 100% of Parmigiano Reggiano are involved in the food industry).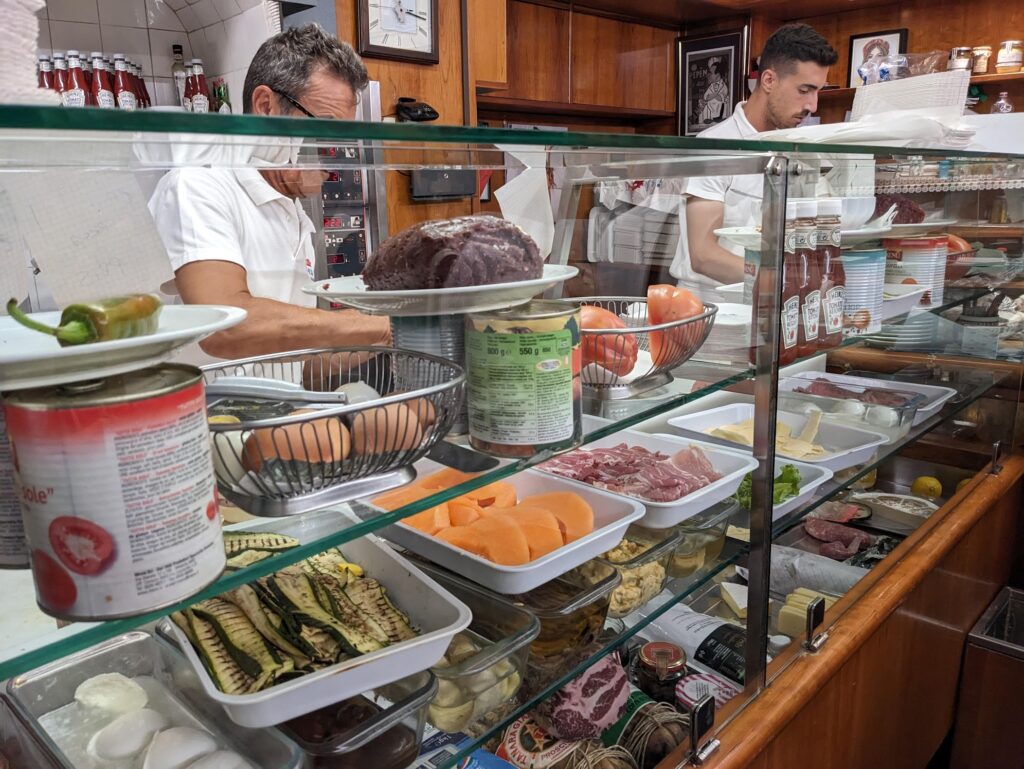 To get to Parma, we first set off on a marathon 8-hour bus journey from Aix-en-Provence to Reggio Emilia. We then transferred to two regional trains and doubled back on ourselves to reach our destination.
Neither of us had been particularly looking forward to the long bus ride, but having prepared plenty of reading material and podcasts to keep us busy, the journey seemed to fly by. We also passed some stunning scenery on the French and Italian Riviera as we sped by on the cliffs way above.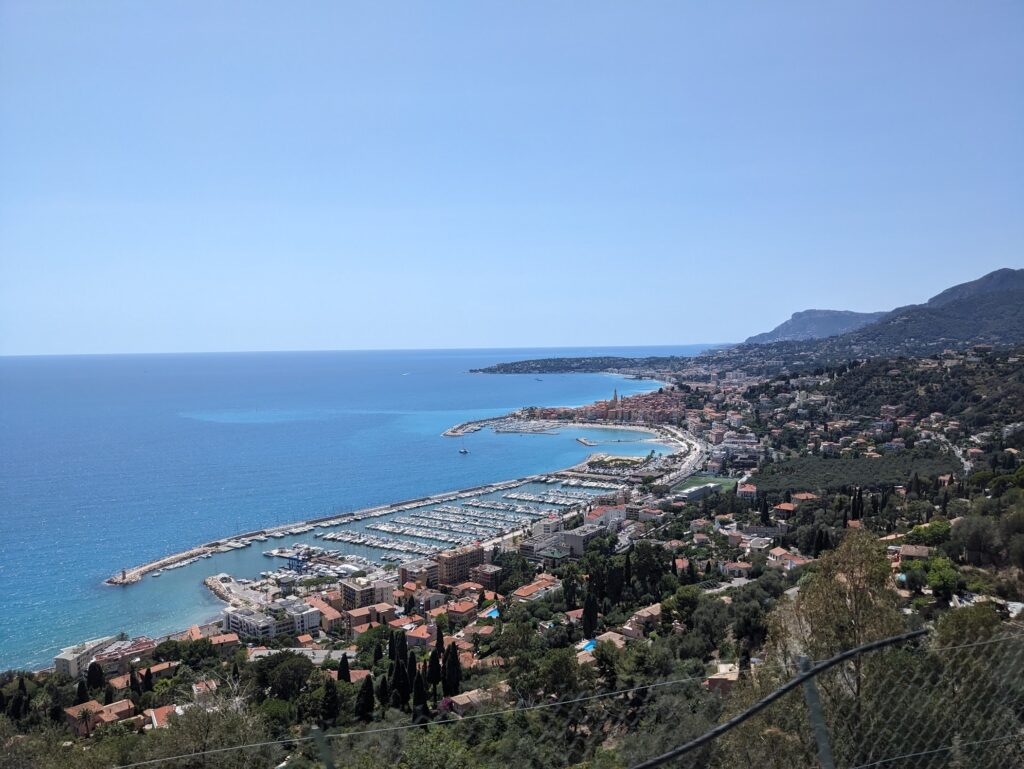 Arriving in Parma that evening, we grabbed a couple of Neapolitan pizzas to eat in the Piazza della Pace – a grassy public square facing the Palazzo della Pilotta. This 16th-century palace has a rather tortured history, but today is now home to a gallery, a theatre and two museums.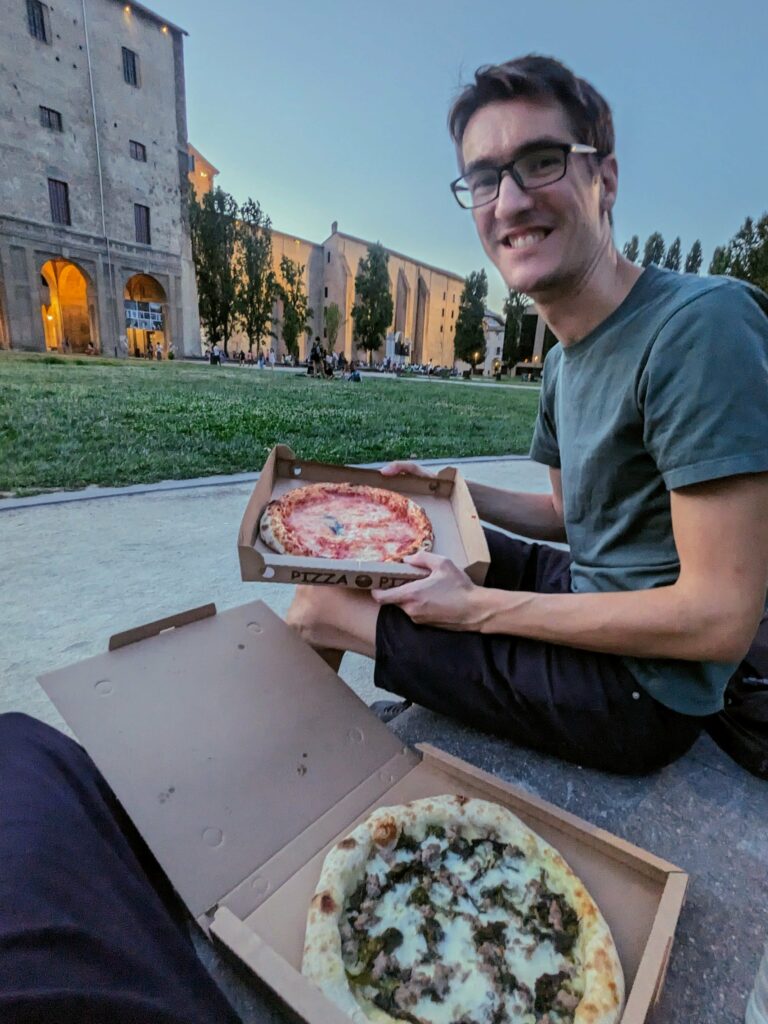 Parma is a beautiful small city with a seemingly slow pace of life and surprisingly few visitors. Nowhere felt busy, and every turn revealed a new cobbled street of ochre buildings with shutters to hide from the intense afternoon sun.
If I'm honest, we didn't make it very far around the streets of Parma before our minds turned to food. We'd read about Da Pepèn; a local institution that churns out 23 varieties of sandwiches, so we joined the quintessentially Italian rabble inside the shop, half of whom were queuing to order and the other half waiting to receive their sandwiches. Top marks if you can guess who is who!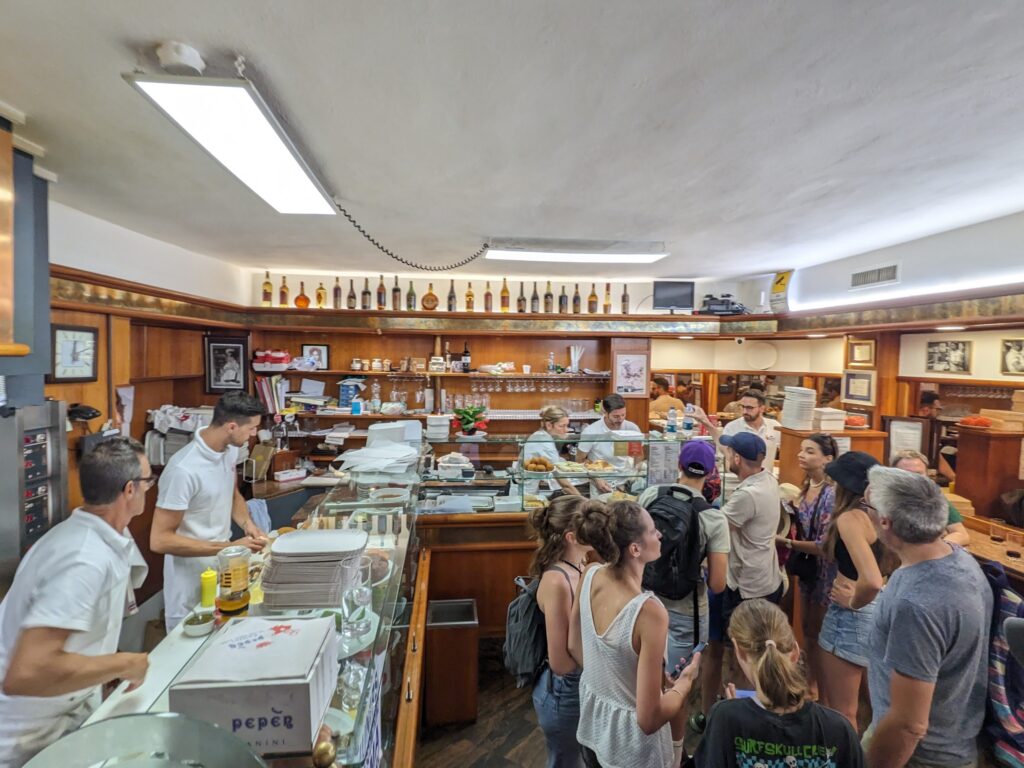 We ordered one panini with Parma ham, mayonnaise and pickled vegetables and another with bresaola (aged, air-dried, salted beef), oil, lemon juice, mayonnaise, parmesan cheese and grilled courgette. Both arrived satisfyingly deep filled and surrounded by bread so crispy that I lost half of it as crumbs, deposited on the cathedral steps where we were sitting.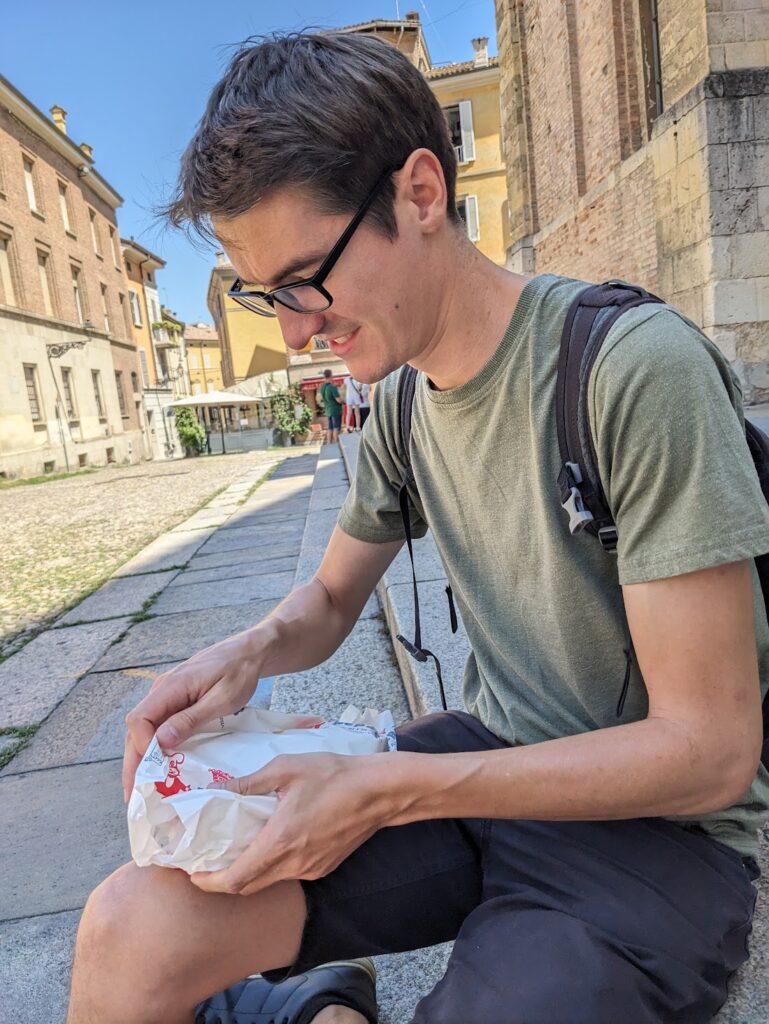 In our typical style, the city's main sights were already closing for the afternoon by the time we'd finished lunch, so we took a stroll out to Parco della Cittadella – a modern park within the walls of a 16th century fortress.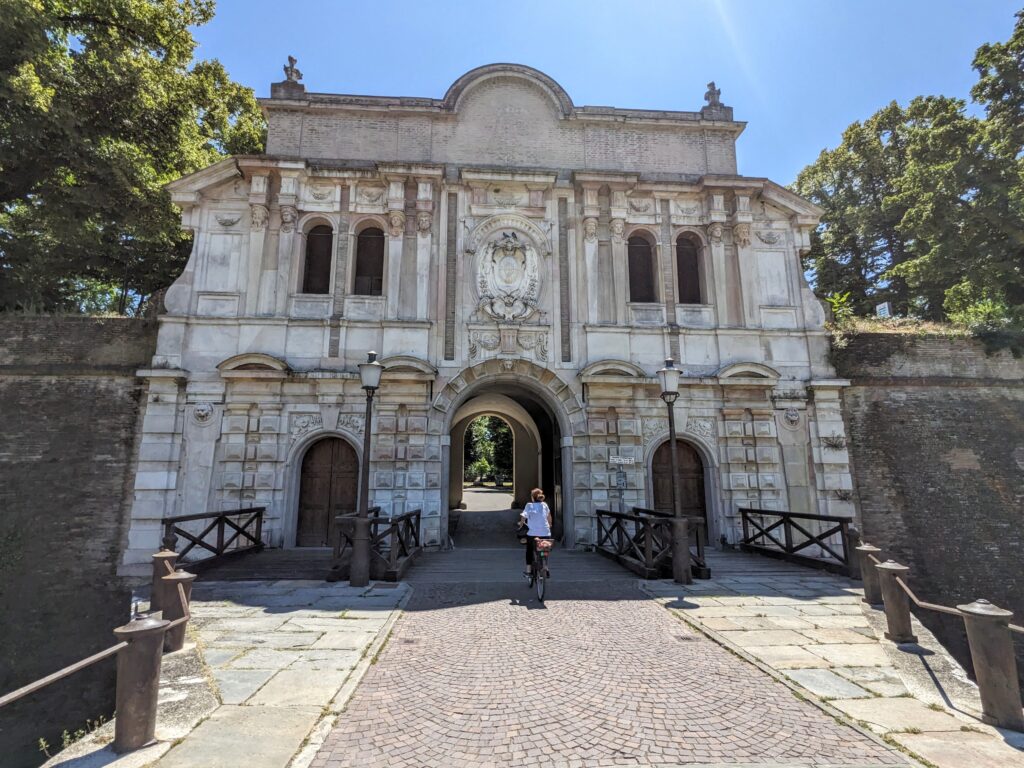 On our way out of the park we came across Gelateria Floridita – a pristine and calm neighbourhood gelato shop. Sara ordered a dark chocolate gelato in a cone, which was intensely rich and bitter but perfectly complemented by the sweetness of the cone. Meanwhile, I ordered a single scoop of lemon gelato, which was sharp and zingy to the point that it made my taste buds ache. Both were absolutely outstanding, and probably in our top five ice creams ever.
My gelato seemed to evaporate in seconds, so while Sara slowly painted her face with hers, I looked up the difference between gelato and ice cream. We learned that there are three key differences:
Gelato is made with a higher ratio of milk-to-cream than ice cream, and no eggs. In my mind, this practically makes gelato a health food.
Gelato is stored at a slightly higher temperature than ice cream. This gives it an almost sticky texture, and means that it begins to melt immediately upon leaving the gelateria.
Gelato is churned more slowly than ice cream. This captures less air inside the gelato, giving it a smoother and more indulgent consistency.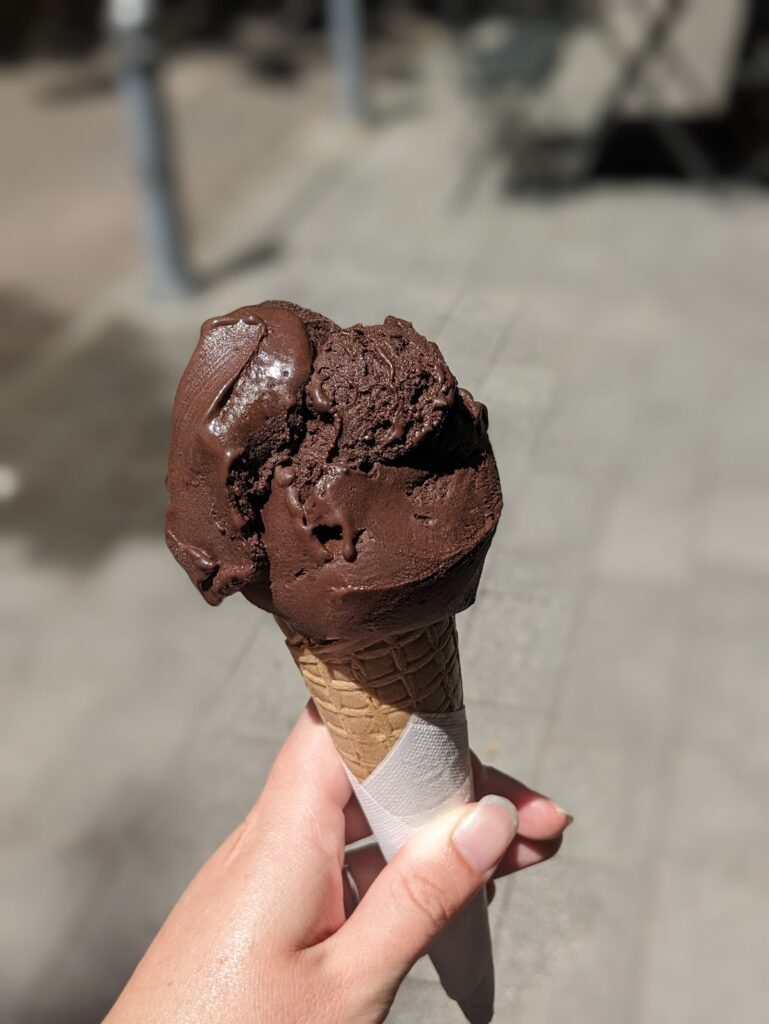 In addition to its rich food culture, Parma has no shortage of religious masterpieces. Its elaborate cathedral (left) dates from 1106, while the 16th century Chiesa di San Giovanni Evangelista appears comparatively restrained, but still stunning in its own right. Both were so peaceful and incredibly atmospheric to enter.
For dinner, we headed out to a local Osteria to try a few more Parma specialities. We started by sharing some bruschette (simple perfection) and a plate of spalla cruda (cured pork shoulder), which was surprisingly leathery, but beautifully glossy and very tasty. We washed this down with some Lambrusco – a sparking red wine, which was a first for me! For our mains, I ordered a porcini mushroom and sausage bomba di riso (baked rice pie), which was both meaty and cheesy, and Sara had a plate of tortelli di zucca (pumpkin pasta parcels). I've since learned that these are traditional winter and autumnal dishes respectively, but what can I say, they were on the menu! Anyway, it's nice to try some food from other seasons, since we've ended up in Italy in peak summertime for the second year running 😅
As if Parma couldn't get any more atmospheric, on our way back to the apartment we caught part of a classical music recital coming from within the Casa della Musica. The music was clearly audible from outside, since all of the building's doors and windows had been opened, presumably to encourage even the slightest breeze to provide some respite from the summer heat. It was beautiful and layered even more character onto the dimly-lit, cobbled streets.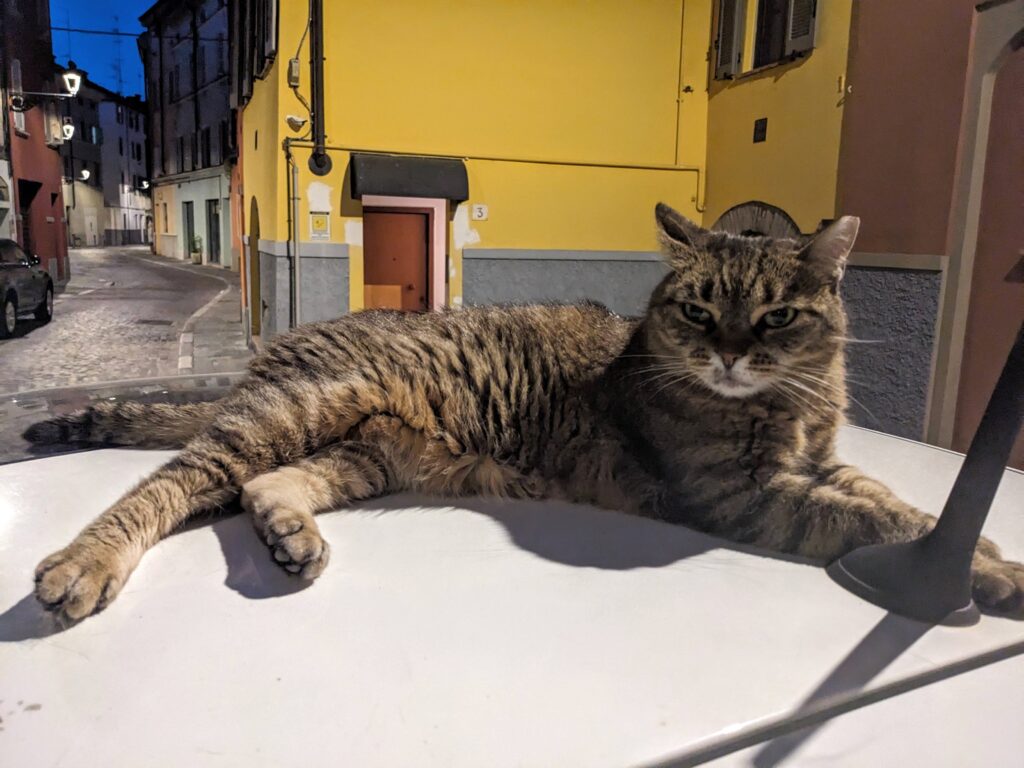 Beyond Parma, I'd planned an ambitious travel day on our way to Bologna featuring stops at both Modena's Enzo Ferrari Museum, and Maranello's Ferrari Museum. It was only once we'd left our apartment in Parma that it occurred to me that the day ran a serious risk of turning into another Debed Canyon mis-adventure… More on this next time!