We loved Aosta straight away – it was a short, easy train ride from Turin, surrounded by mountains and with a beautiful town centre made up of a pretty pedestrian street, squares and lots of Roman ruins.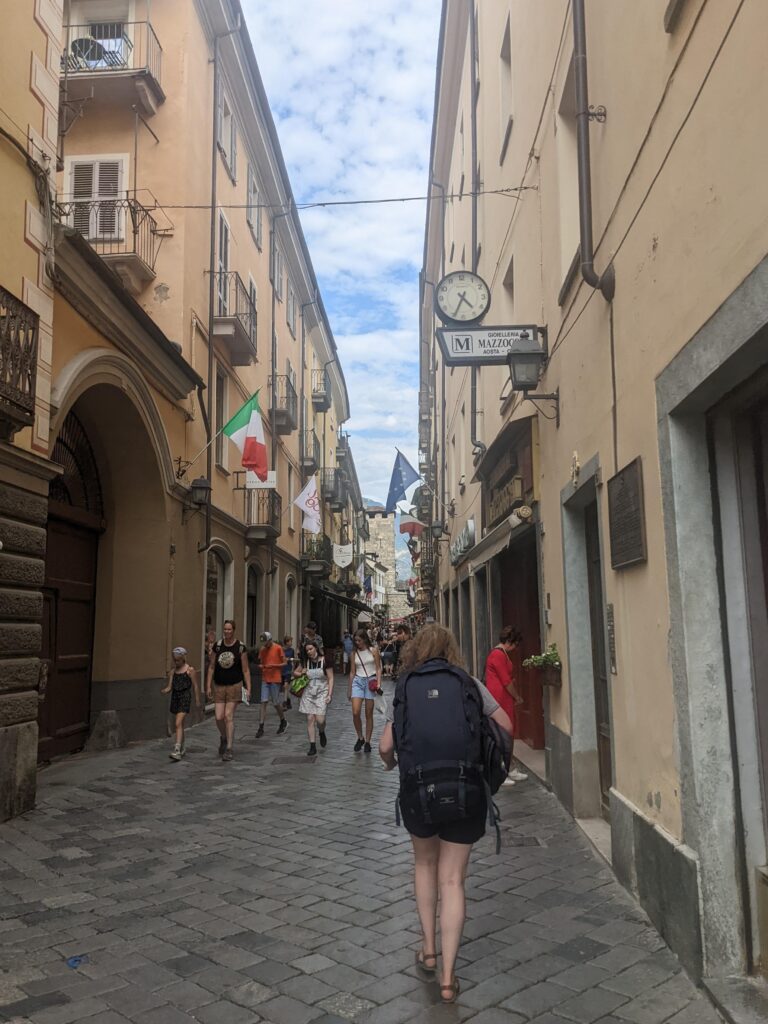 We started the morning with the life-changing discovery of Crema al Caffè, which is essentially a cross between an iced coffee, a slushy and an ice cream. I assume it's not really intended for breakfast but it was delicious and I was buzzing with sugar and caffeine within seconds!
After some minor Brysoning over walls, along roads with no pavement and through carparks, we caught the gondola up to Pila (1814m).
To Bryson (verb): The act of walking to a destination along a route designed primarily for cars. Likely to involve some Parkour techniques.
We'd heard it many times before, but as a skier, visiting alpine resorts in the summer is a disconcerting experience. The architecture and infrastructure look very familiar, but the landscape as a whole is totally unrecognisable. We passed over mountainside smallholdings with quaint flower boxes and neat veg patches that I'm sure would have looked very remote when covered in snow. We managed to squeeze in quite a few On the Piste references ("This is roads, Maureen!"). If you have no idea what I'm talking about, I'd highly recommend an hour spent watching this 1987 classic. Trust me when I say it gets funnier with each watch (bear with it).
After the gondola, we caught a chairlift up to Chamolé (2309m). In winter, chairlifts can be super chilly and are best attempted with a hip flask (in our humble opinion), but this journey was lovely as we were SO hot! It was only as we neared the top that we realised we had no idea how to disembark a chairlift when not wearing skis. A brief strategy meeting ensued.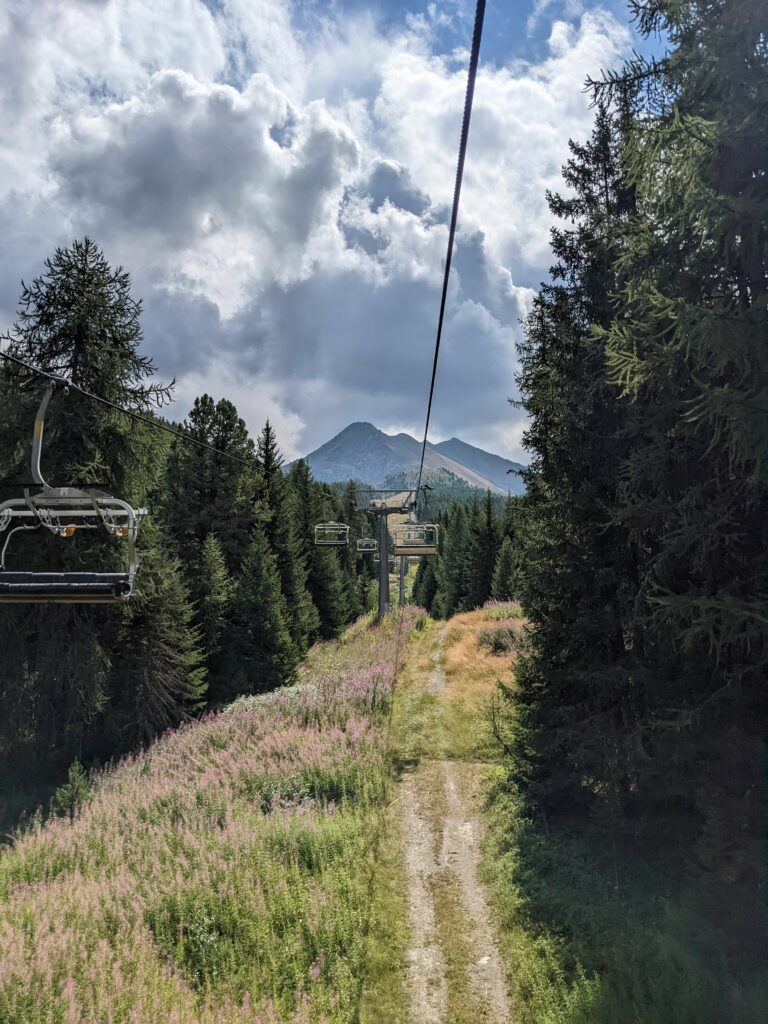 We ate our baguettes by a lake, then began the steep climb up to Col de Chamolé (2619m). It was raining heavily by this time but we were keen to continue, although we did eventually admit defeat when a lightning storm broke right overhead. I can cope with getting a bit soggy but getting hit by lightning seemed a bit extreme for day 3 of our trip. Instead, we descended to the lake and then further down below the tree line to pass through alpine forests and meadows to reach Pila on foot.
Once back in town, we peered through a fence to see the impressive remains of the Roman theatre.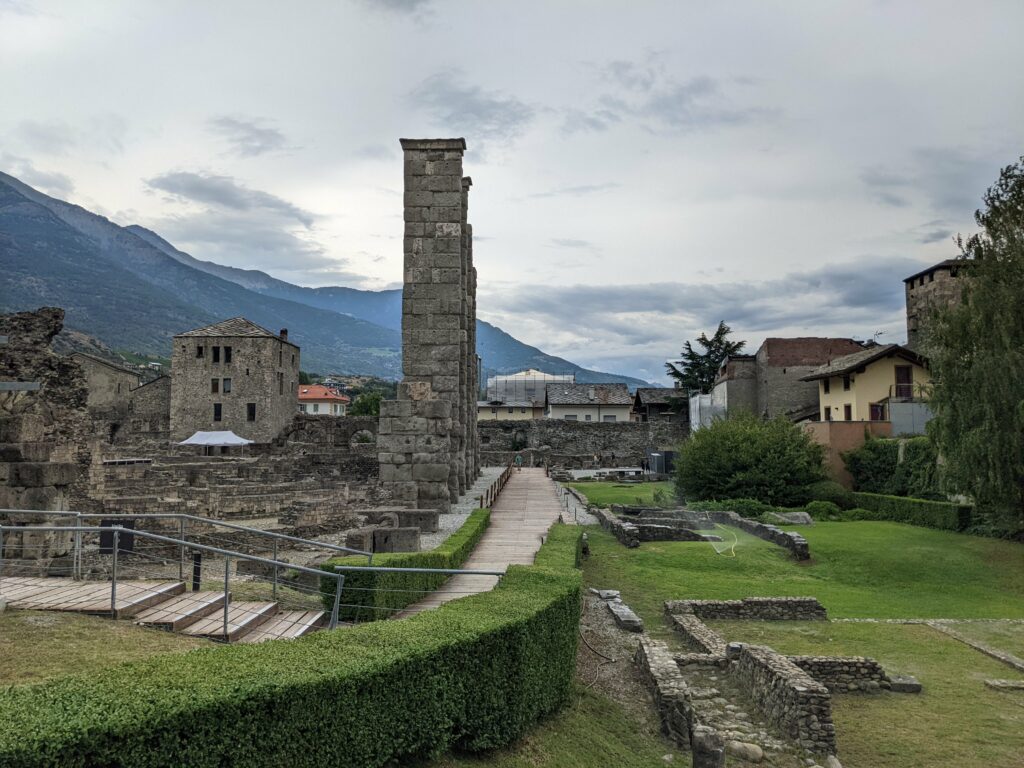 On our way back, we bought fresh pasta to cook up our own simple feast in our lovely Airbnb using tomatoes and herbs from our host's veg garden (dreamy) and tried a bottle of local wine. We spent the evening researching the next part of our trip – we're already changing our plans so I hope no one has read our planned itinerary post too closely!
Carbon roundup: Oli wants me to note that our carbon tracker has already come unstuck as a result of our journeys on the gondola and chairlift. Currently classified as 'light rail'!