I'm writing this from our very first train of the trip, the 08.01 Eurostar from London to Paris on 3rd August. We woke up this morning at our hotel in Kings Cross and walked in bright sunshine to the station through the same area we passed on many, many chilly and dark lockdown walks. It felt pretty strange to be seeing Granary Square for the last time in a while, and even stranger to board the train and practically pass our front door on the way out of St Pancras. But of course, it's not our front door any more!
Since we finished at work, we've spent the last month shedding possessions, tying up loose ends, and spending as much time as possible with family and friends.
---
Oli planned George's stag weekend to see the Palio di Siena.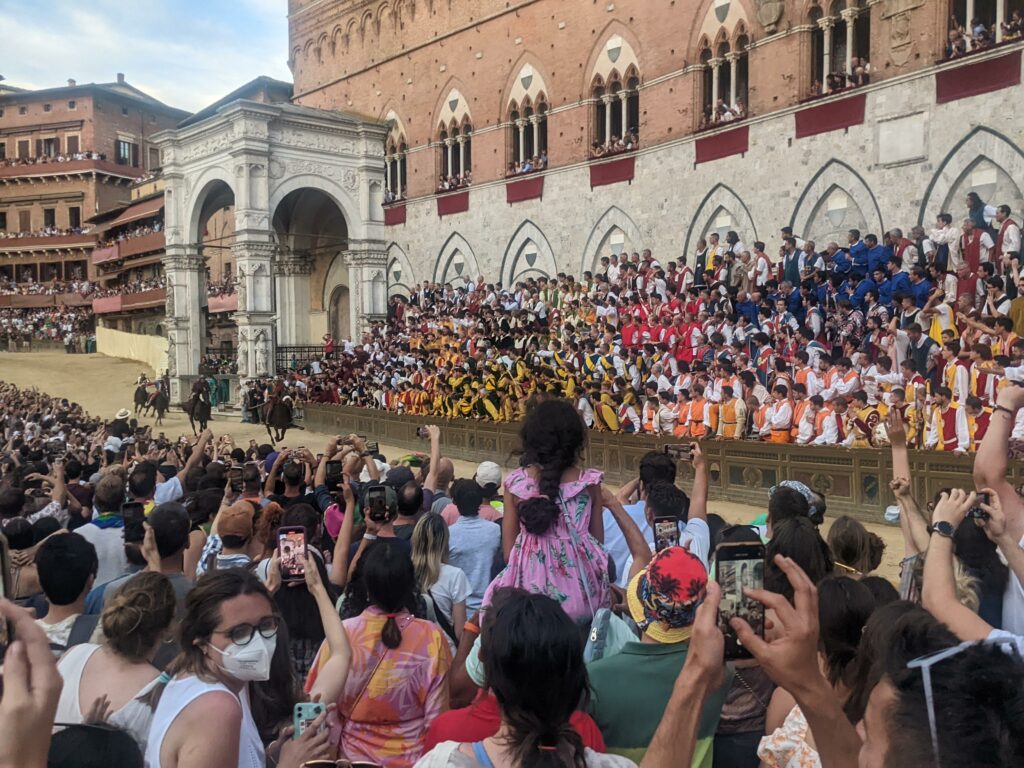 ---
I revisited my teen years watching McFly at Waddesdon Manor.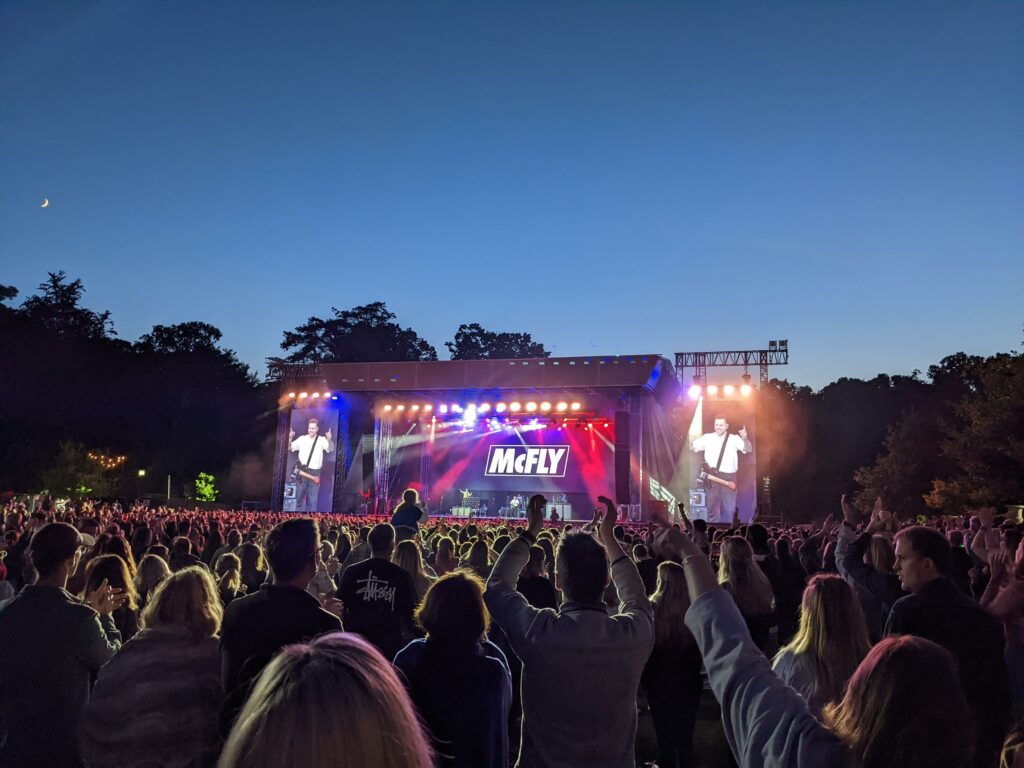 ---
We celebrated Adrienne's birthday in Kent.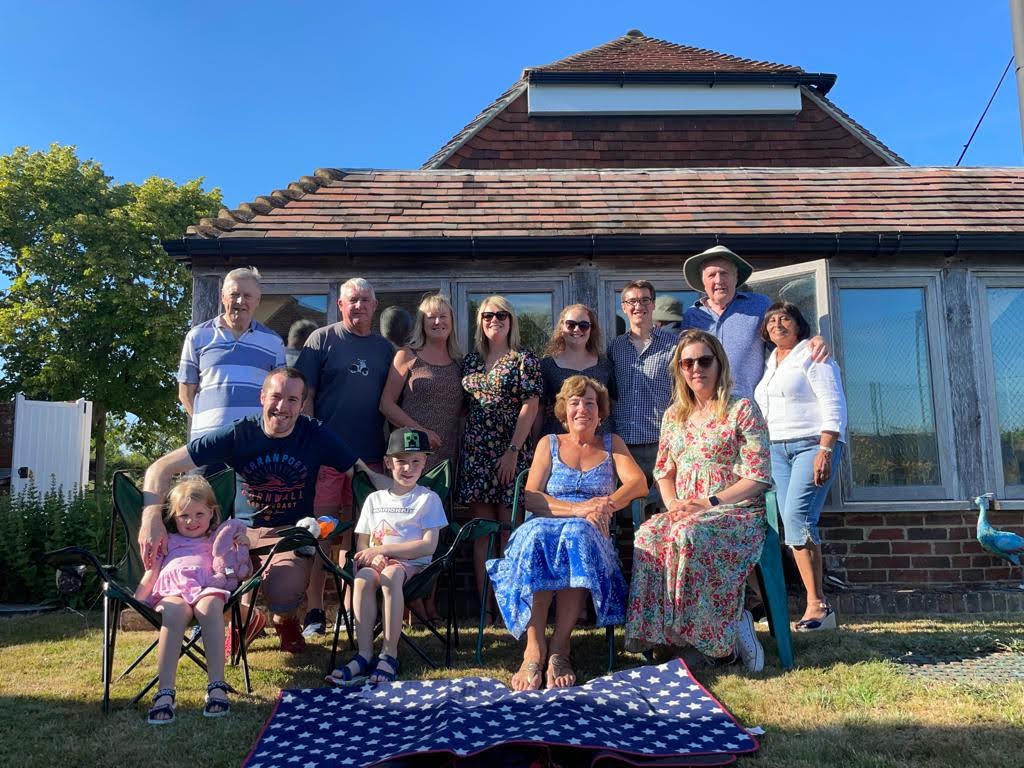 ---
Mario visited by train from Germany (and we enlisted him to help plan our Italian itinerary).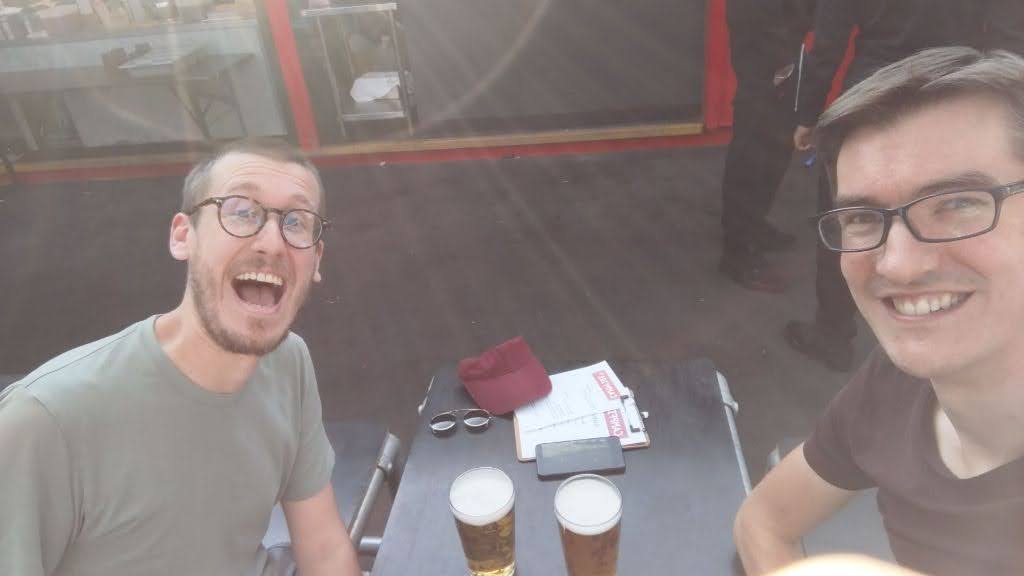 ---
I tried very hard to get to Erin's hen do in Bordeaux (but that's a story for another day).  In the end we had a gorgeous weekend at a vineyard in Surrey.
---
I made a bridesmaid dress in the nick of time.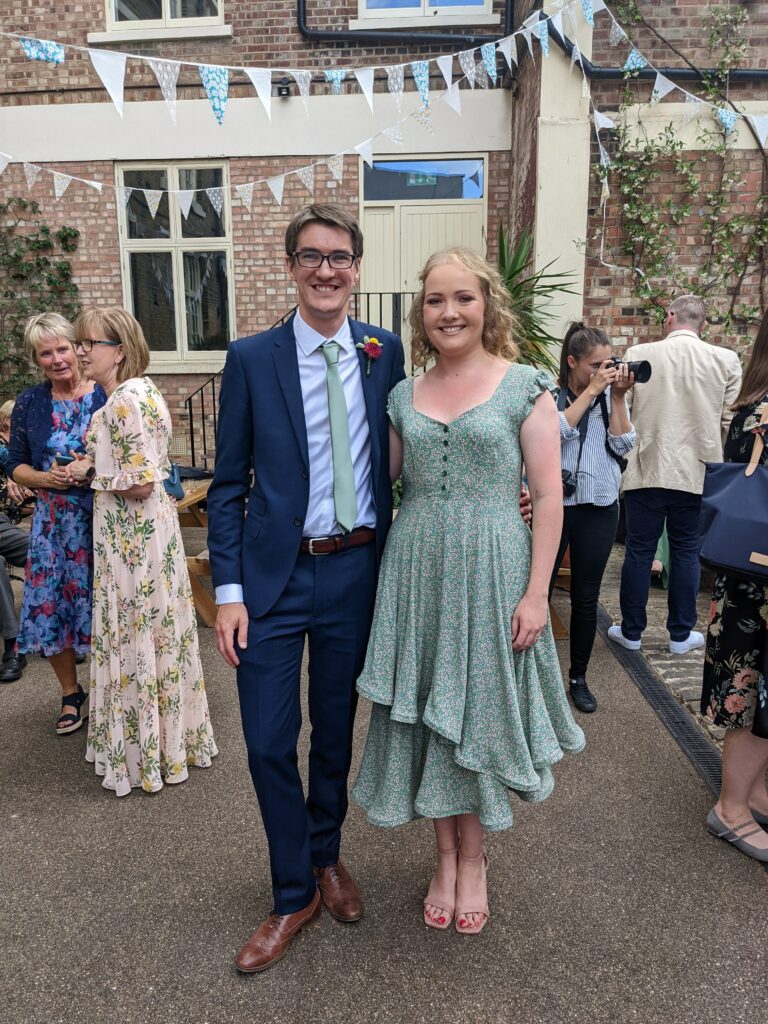 ---
We joined Viv and Hugh for a couple of days on the Gower Peninsula.
---
Most important of all, we watched our besties George and Erin get married.
---
We visited David, Lucy, Harry and Poppy in Southampton.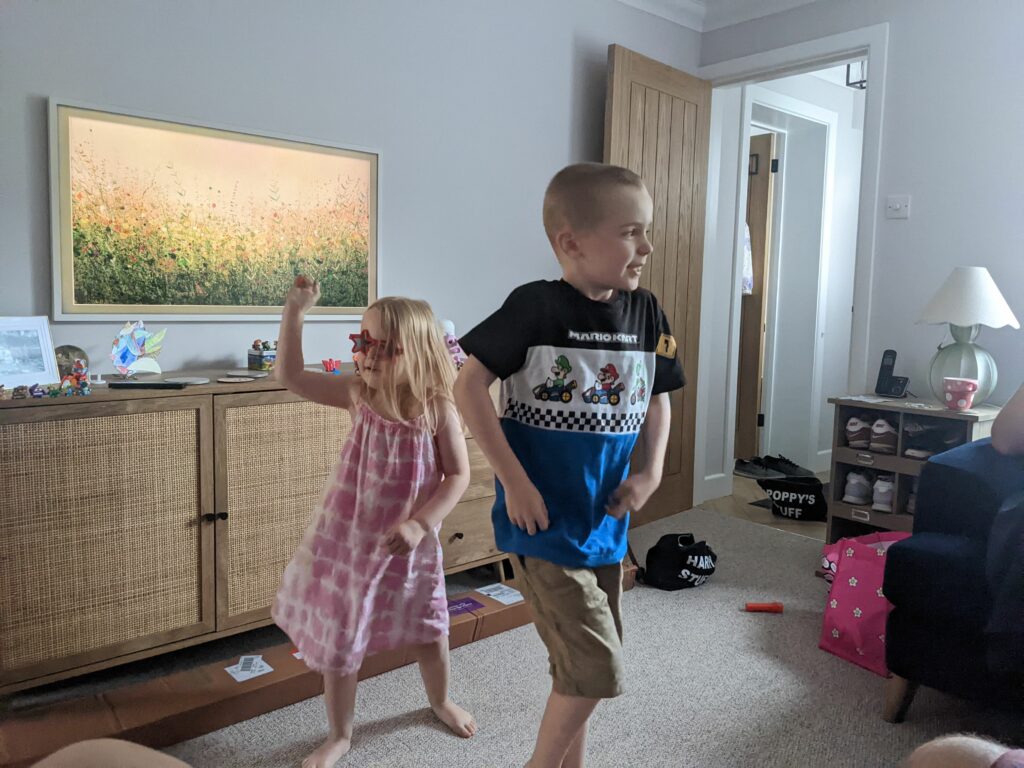 ---
We joined my school friends for a garden party. Charlii couldn't make it, but thankfully she has above-average Photoshop skills 😉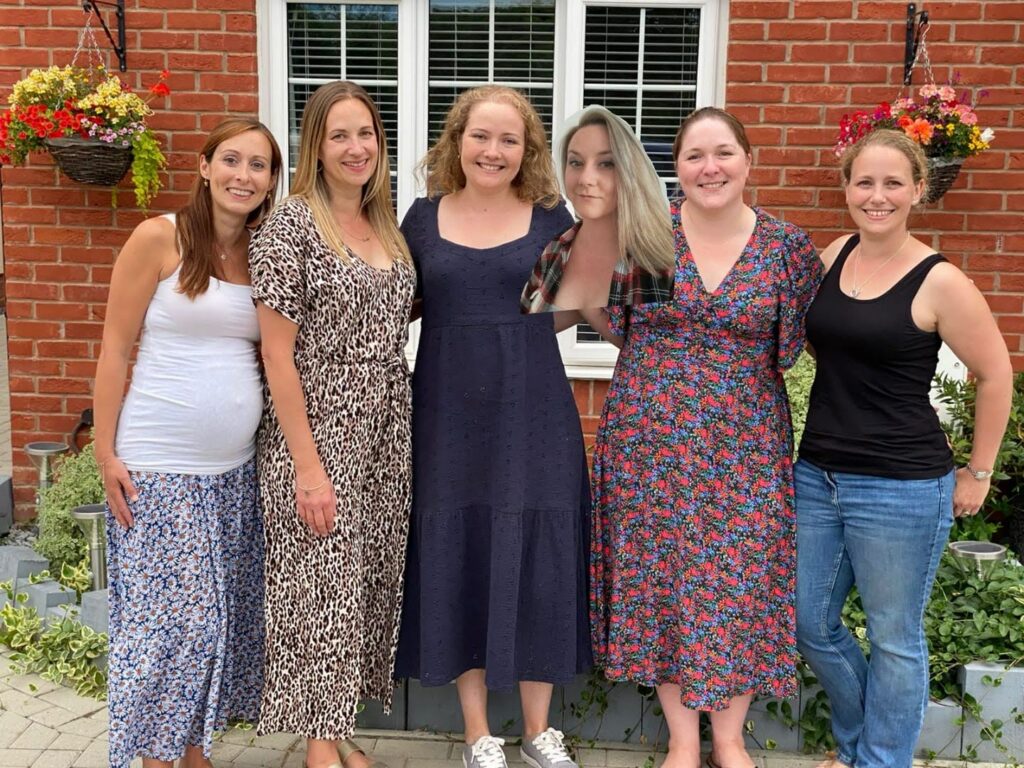 ---
We packed up our flat into SEVENTY boxes (and slightly lost our minds in the process).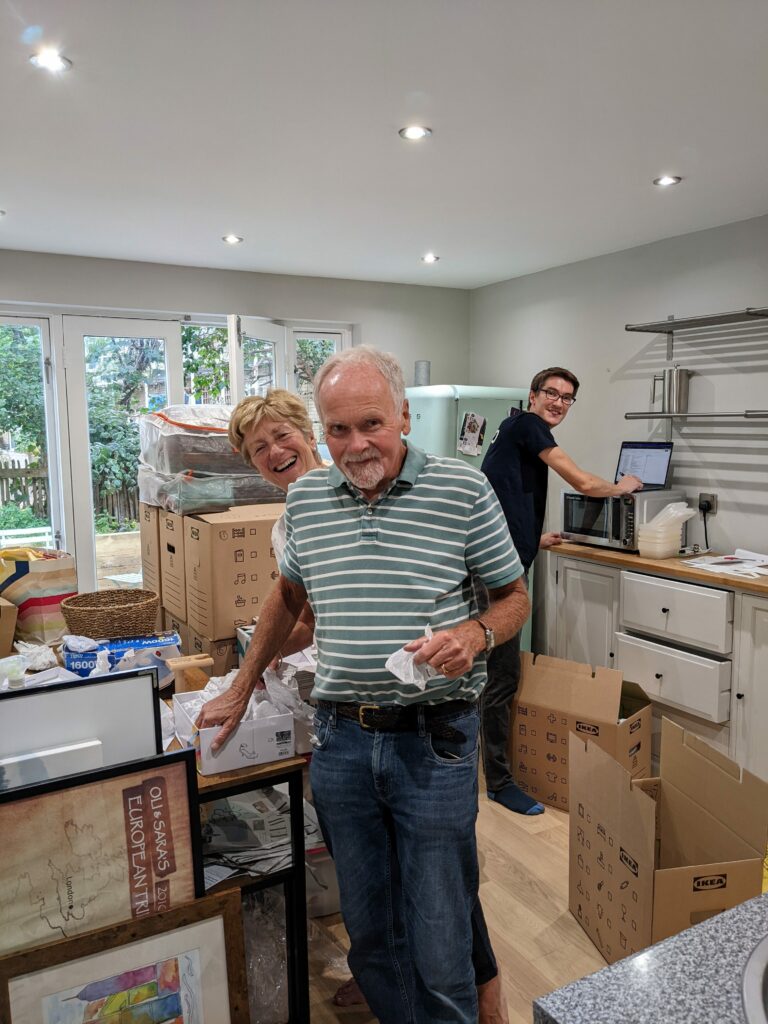 ---
We moved the love of our life, Thomas, to his new home with Oli's parents (and then proceeded to visit him Every. Single. Day. to make sure he settled in ok).
---
We had an early celebration for the Appletons' four birthdays in August.
---
We hung out with Annie next to the river.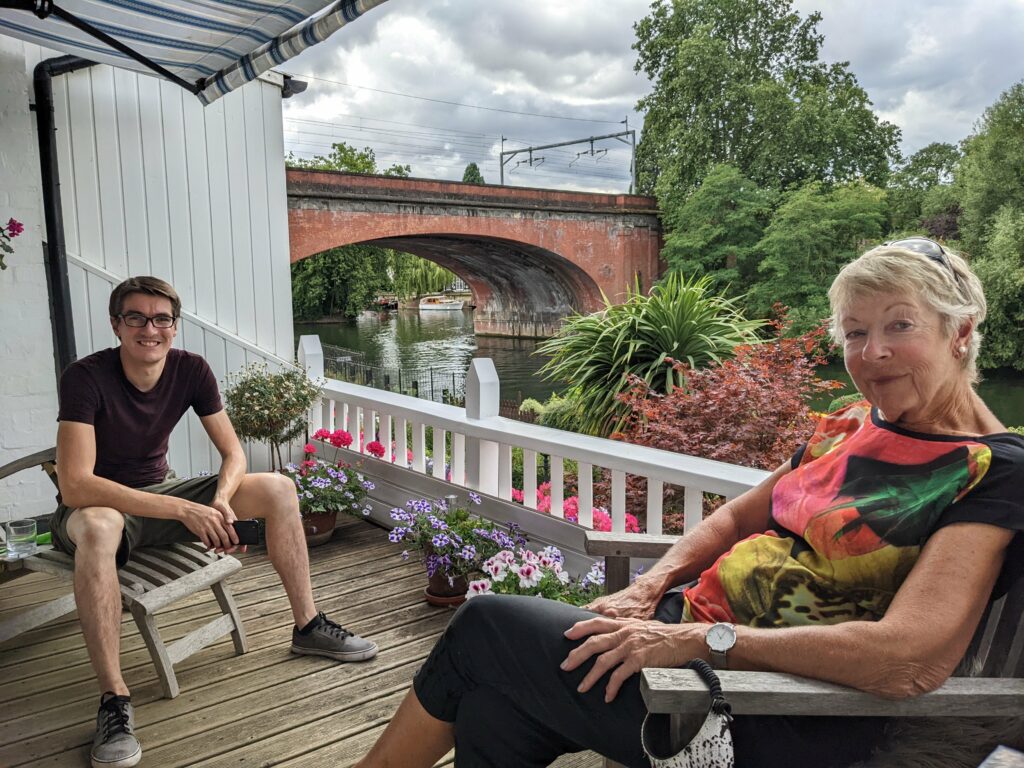 ---
And finally, we hosted a 'last supper' in London the night before our departure to say farewell to some of our closest family and friends.
---
Having planned and anticipated this trip for so long, it's been much harder and more emotional than we expected to say goodbye to our old lives but we're also super excited for what's to come.
Next stop: Italy!