We woke up hopeful that the weather would have improved and were really disappointed when it was still grey and rainy outside. After a nice breakfast in the B&B, we got wrapped up once again for our day in Piran. As soon as we had left the sky started to clear, and when we reached the Cathedral we saw our first bit of sun which made us extremely excited!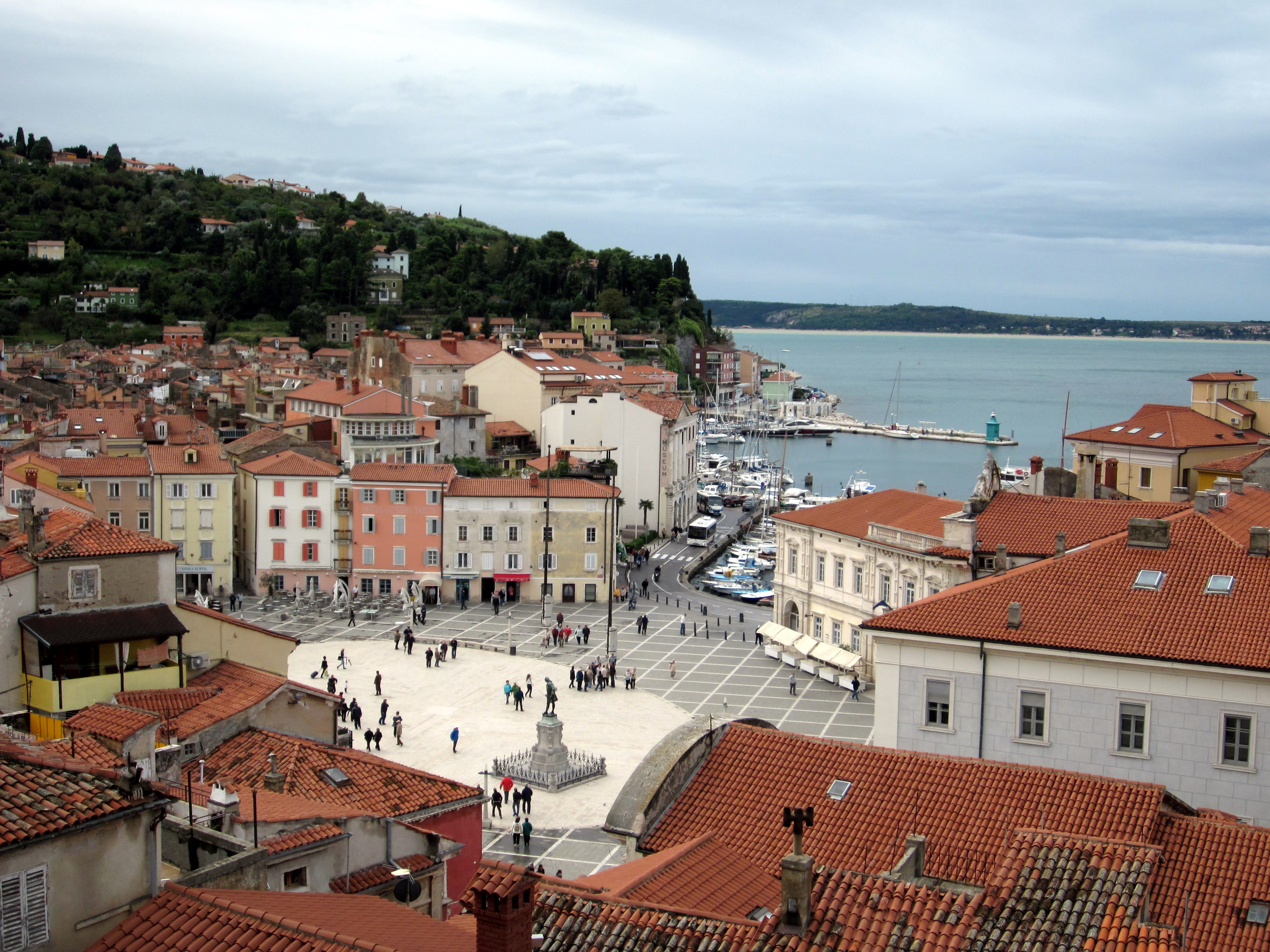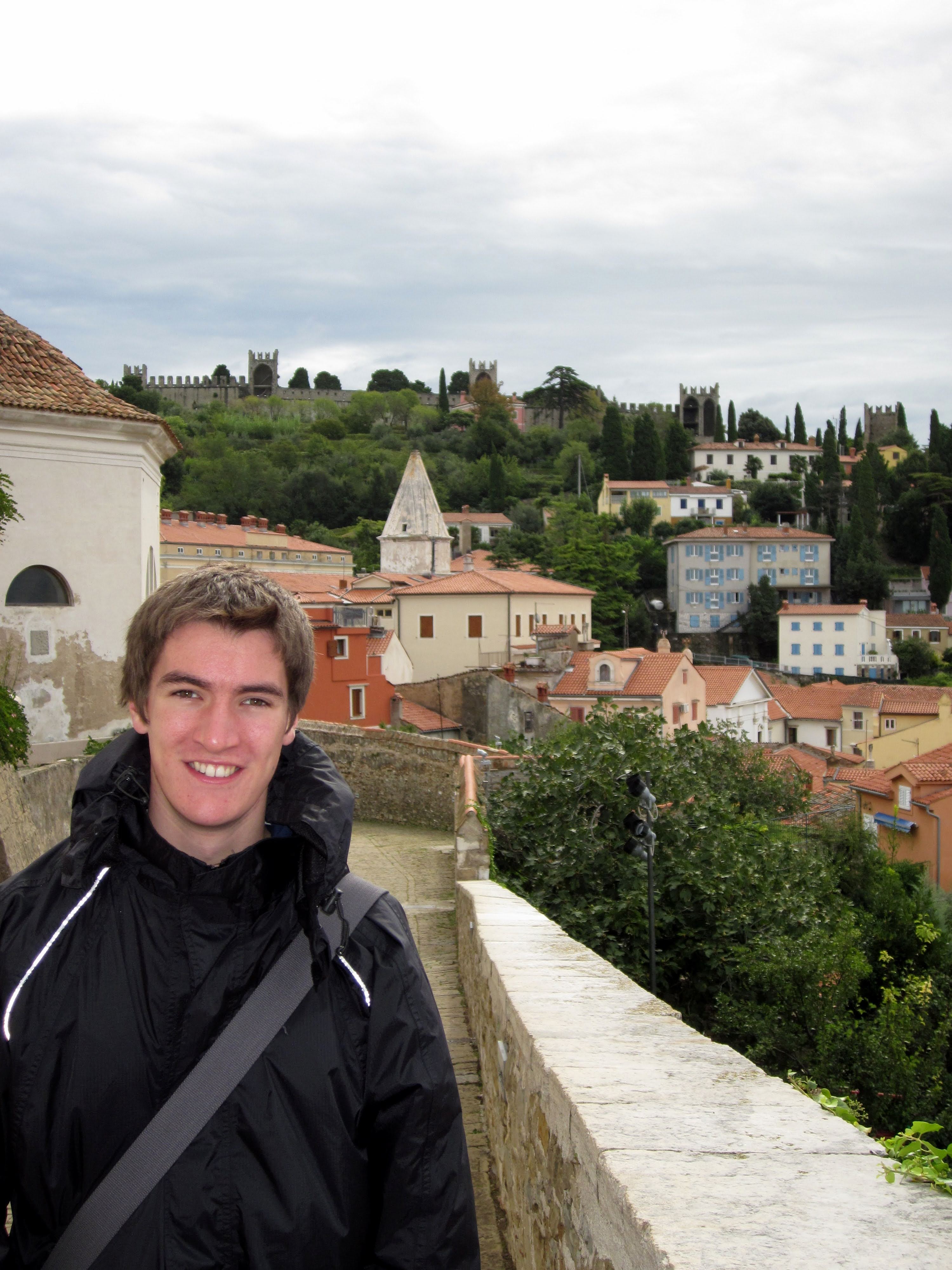 Piran was so picturesque with cobbles everywhere, but this had its drawbacks as Sara stubbed her toe really badly 🙁 Even so, we were all smiles as the clouds disappeared and the weather got better and better. We wandered around the town to see all of its main sights, and then stopped for a delicious (and enormous) lunch in a busy pizzeria. Oli's pizza was a dream come true, with chips on top!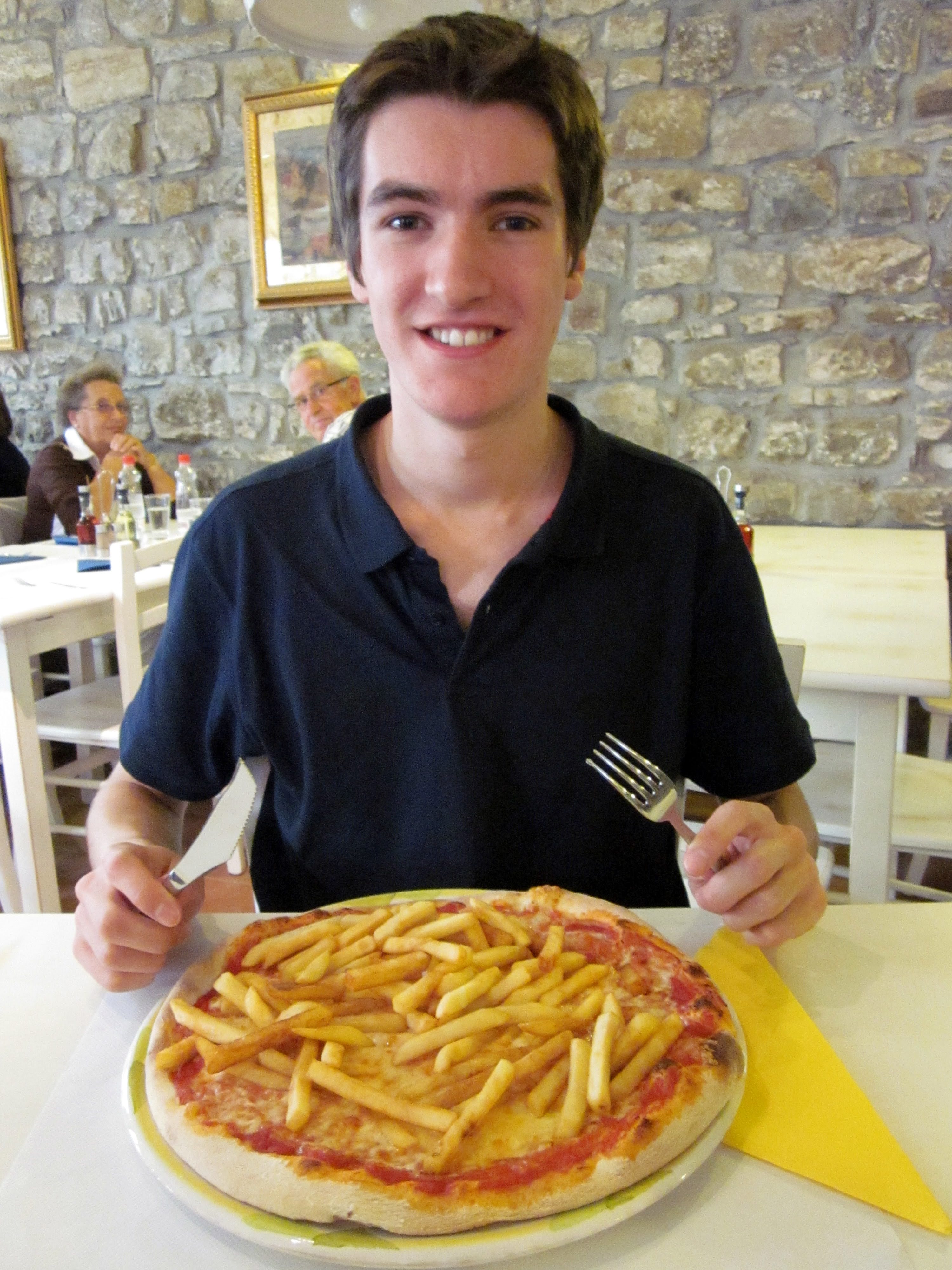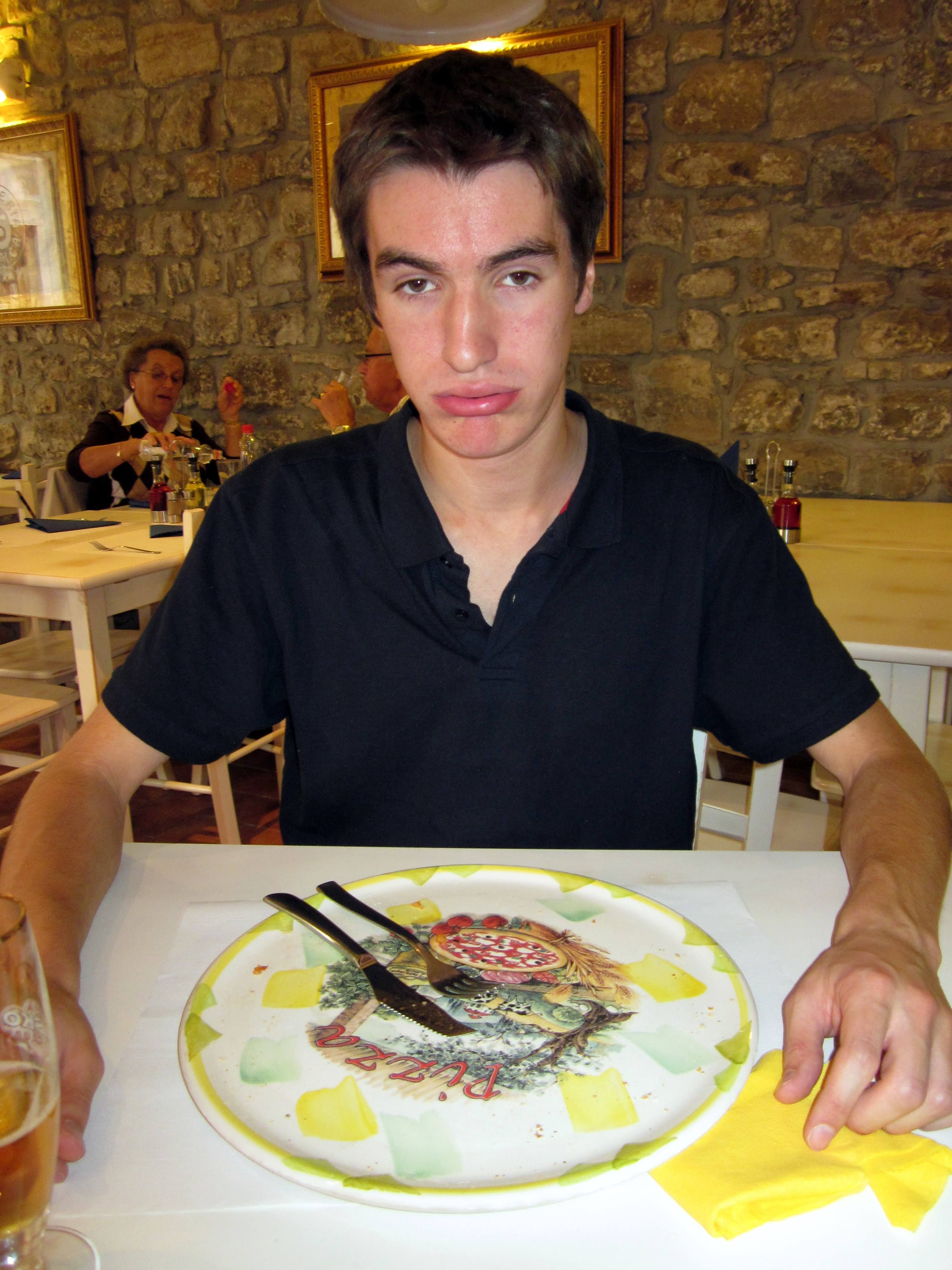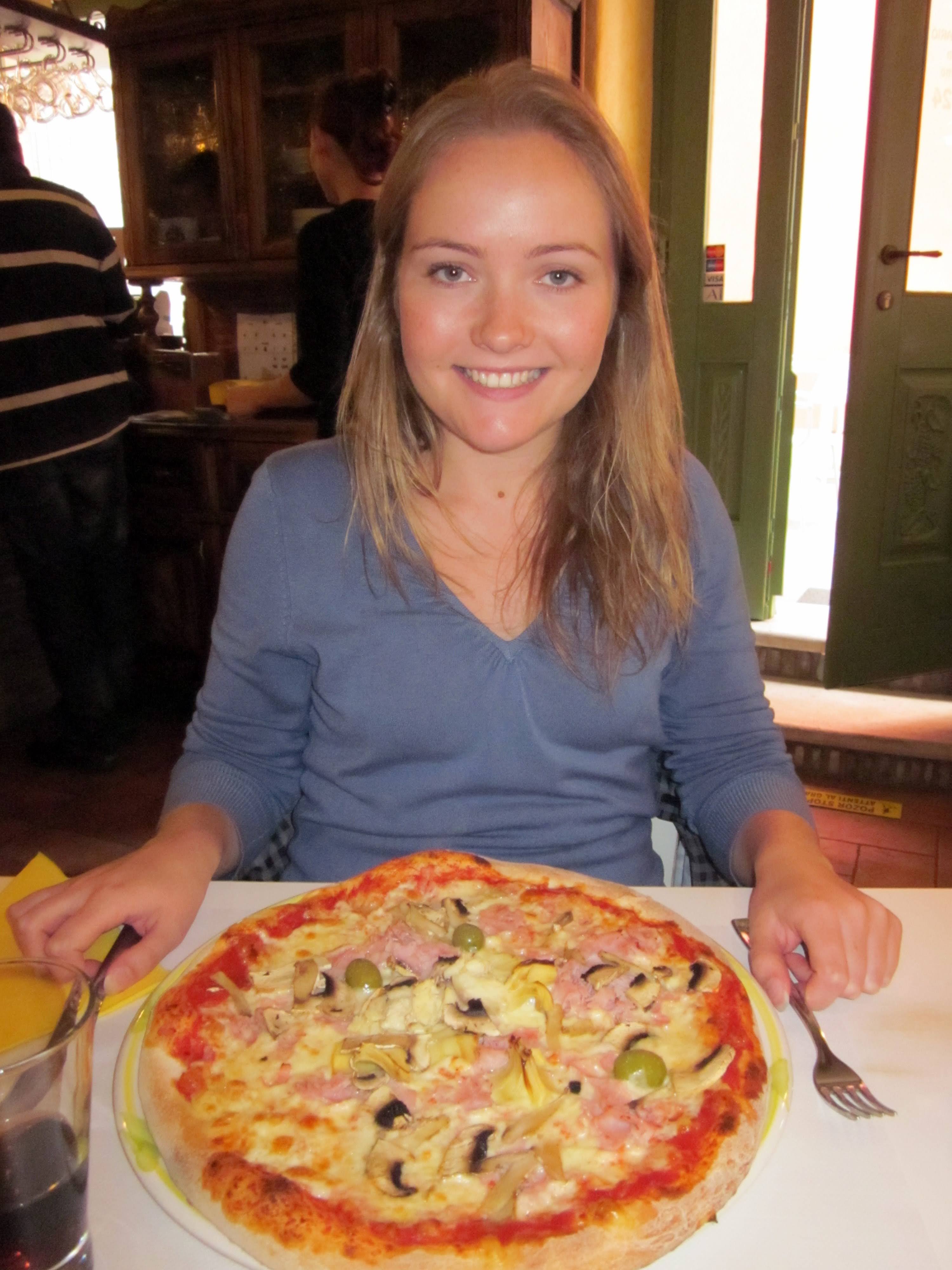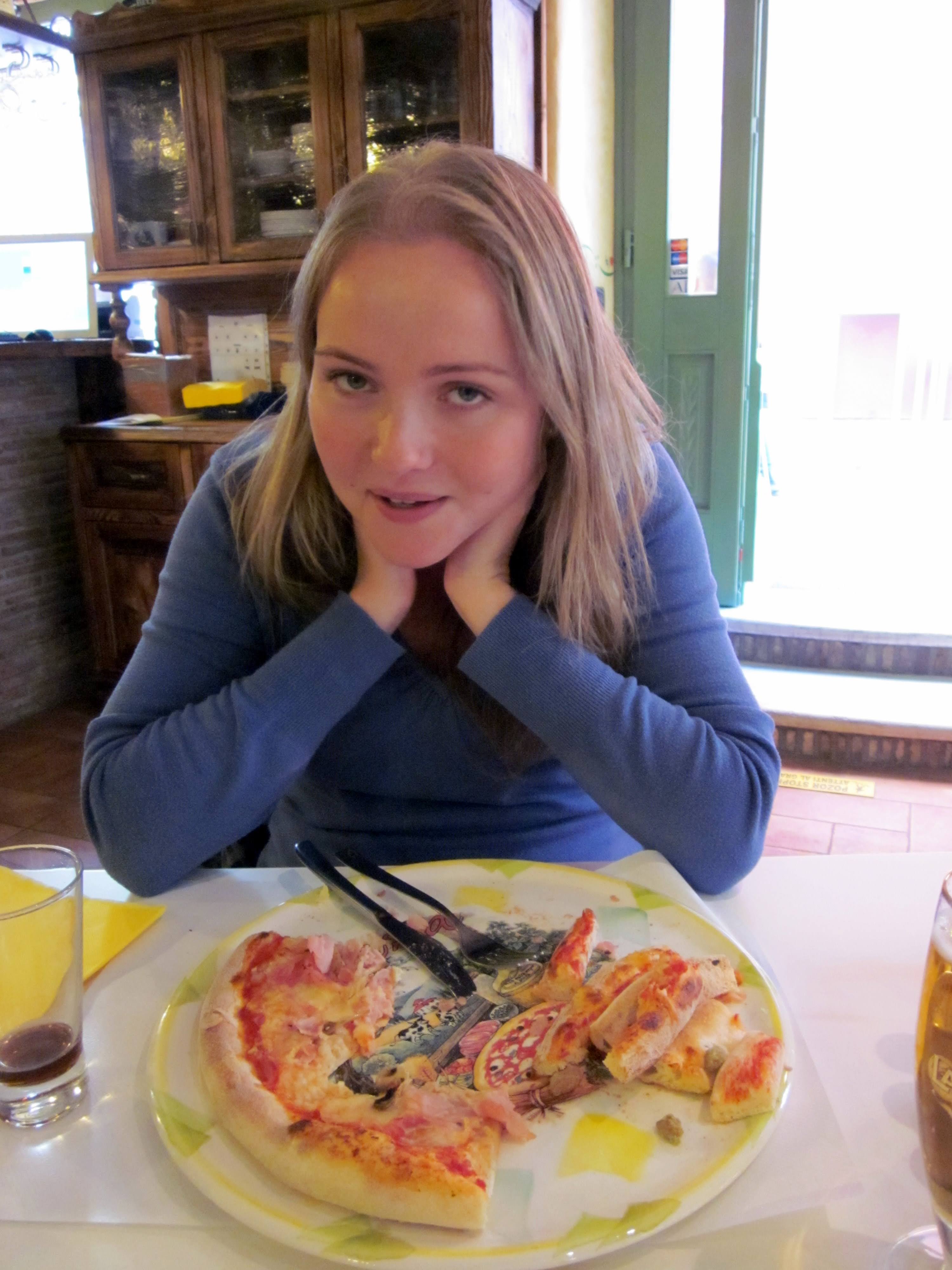 By the time we left, all evidence of the storm had disappeared and the sky was a gorgeous blue.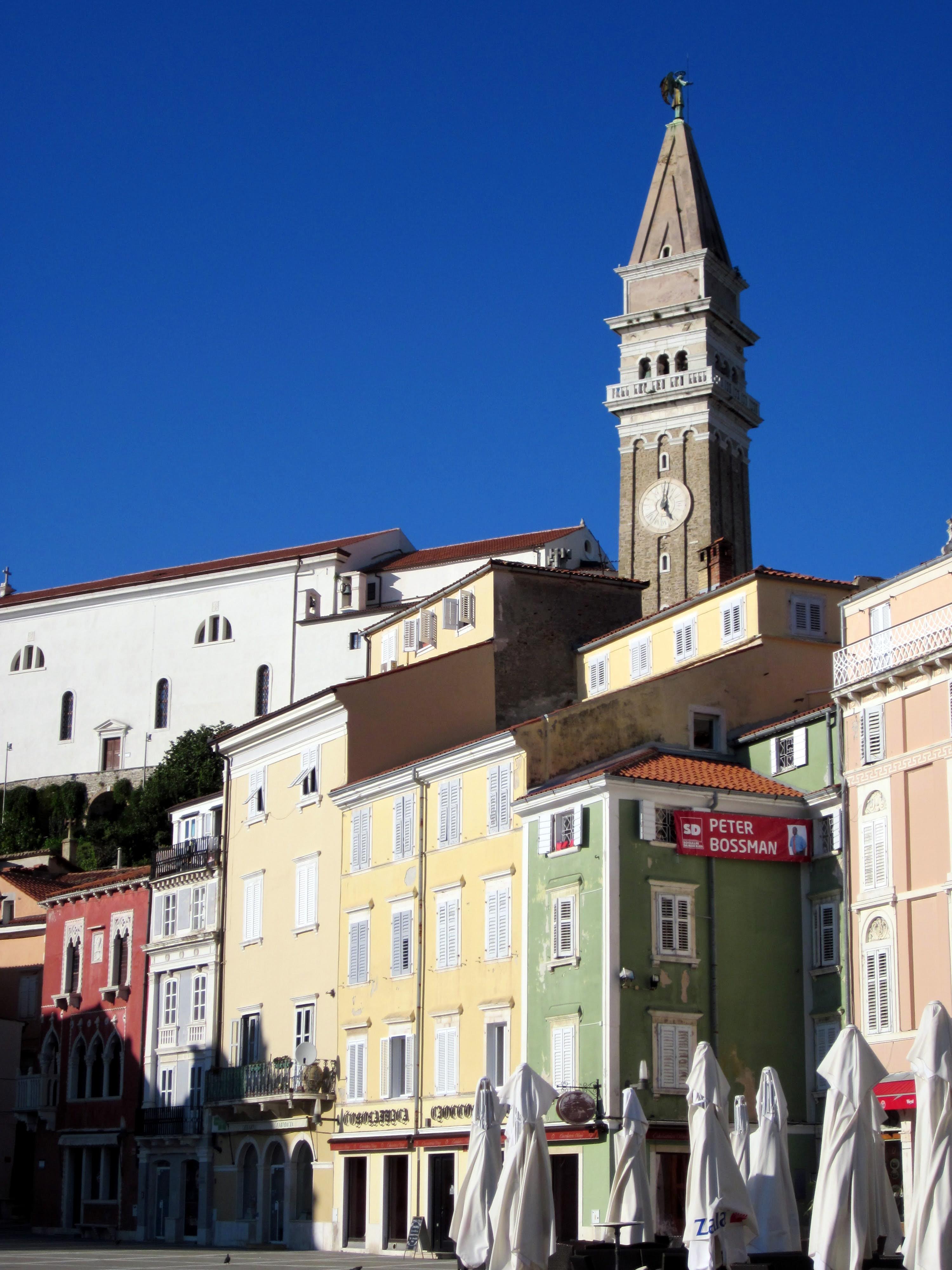 We popped back to the B&B for a quick change of clothes and then spent the rest of the afternoon enjoying the sunshine by paddling in the amazingly clear sea and eating ice cream next to the marina.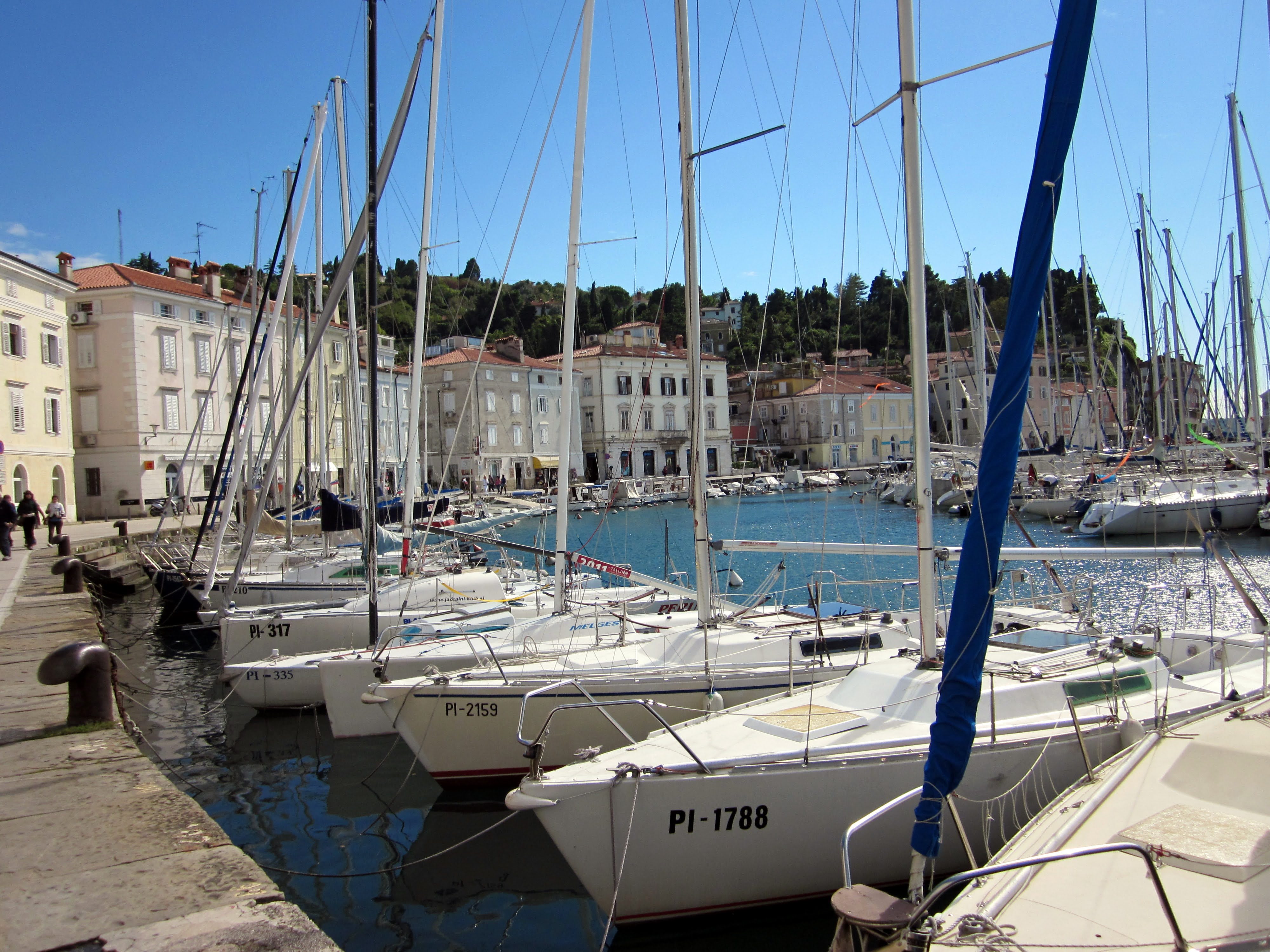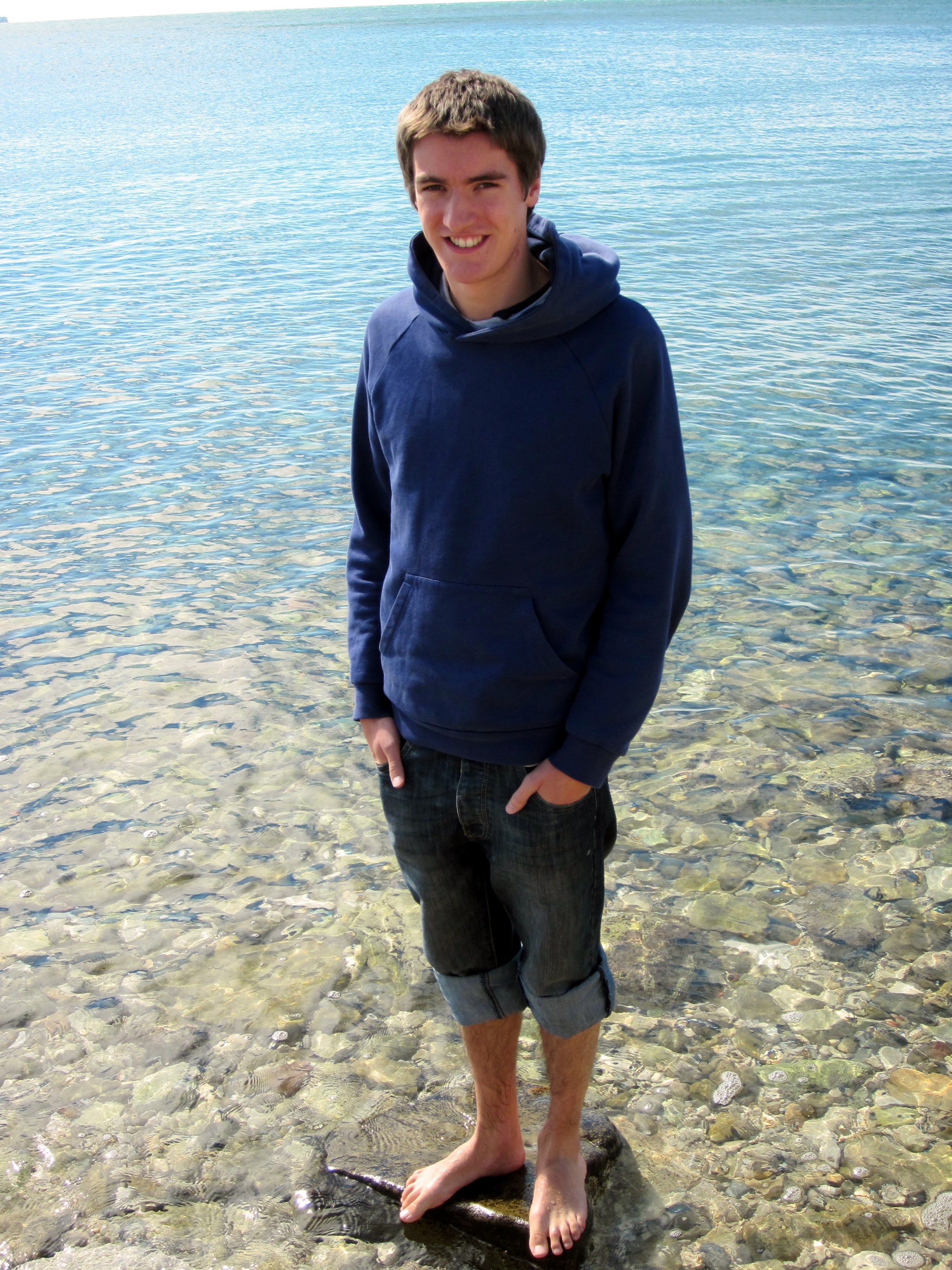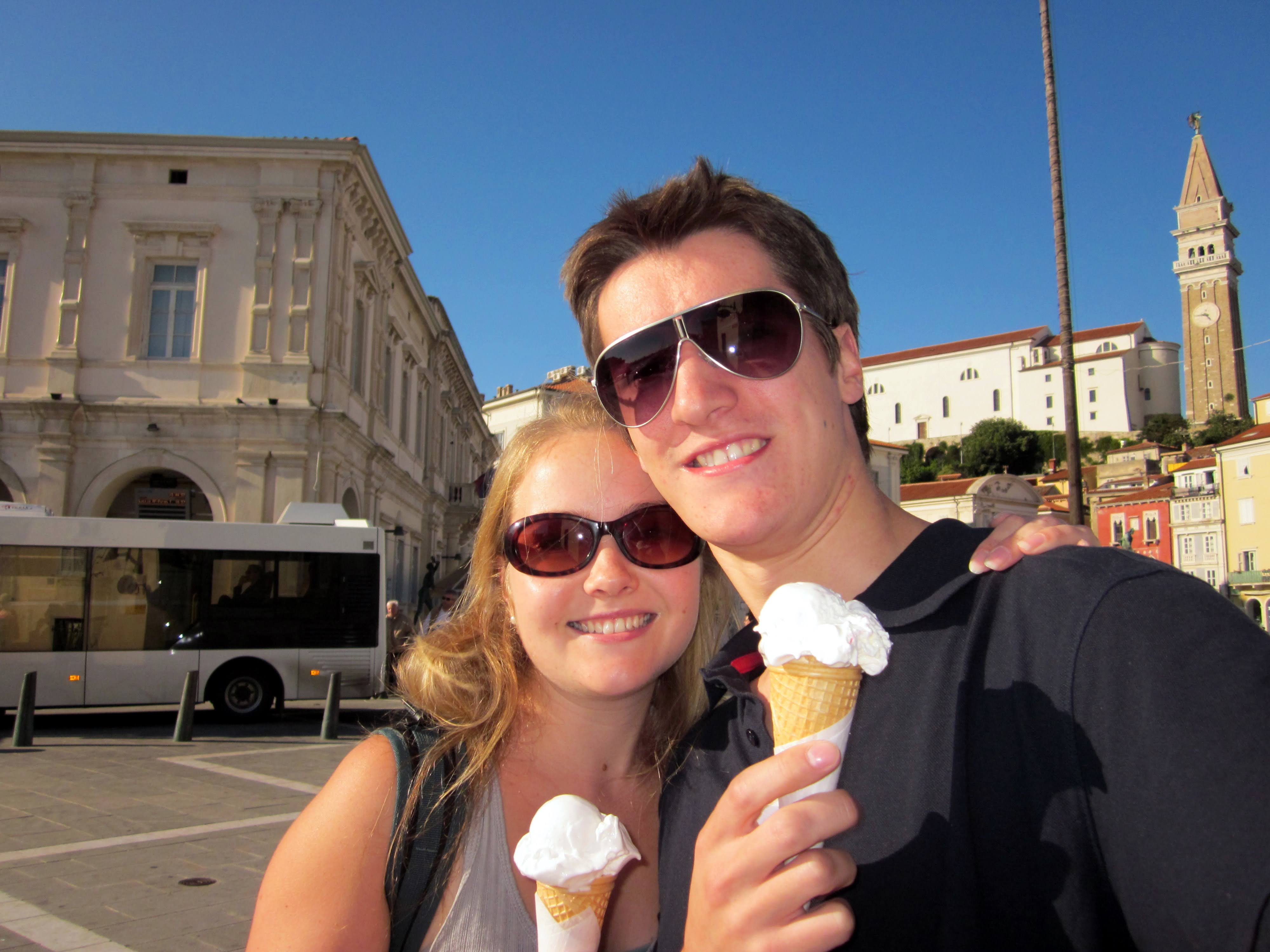 We really couldn't believe our luck, we thought the rain would never end. Piran was beautiful in the rain, but even more so in the sun – like a cross between Venice and Padstow. We seemed to get the best of both worlds – it was quiet as it was the end of the season, but the weather was like summer.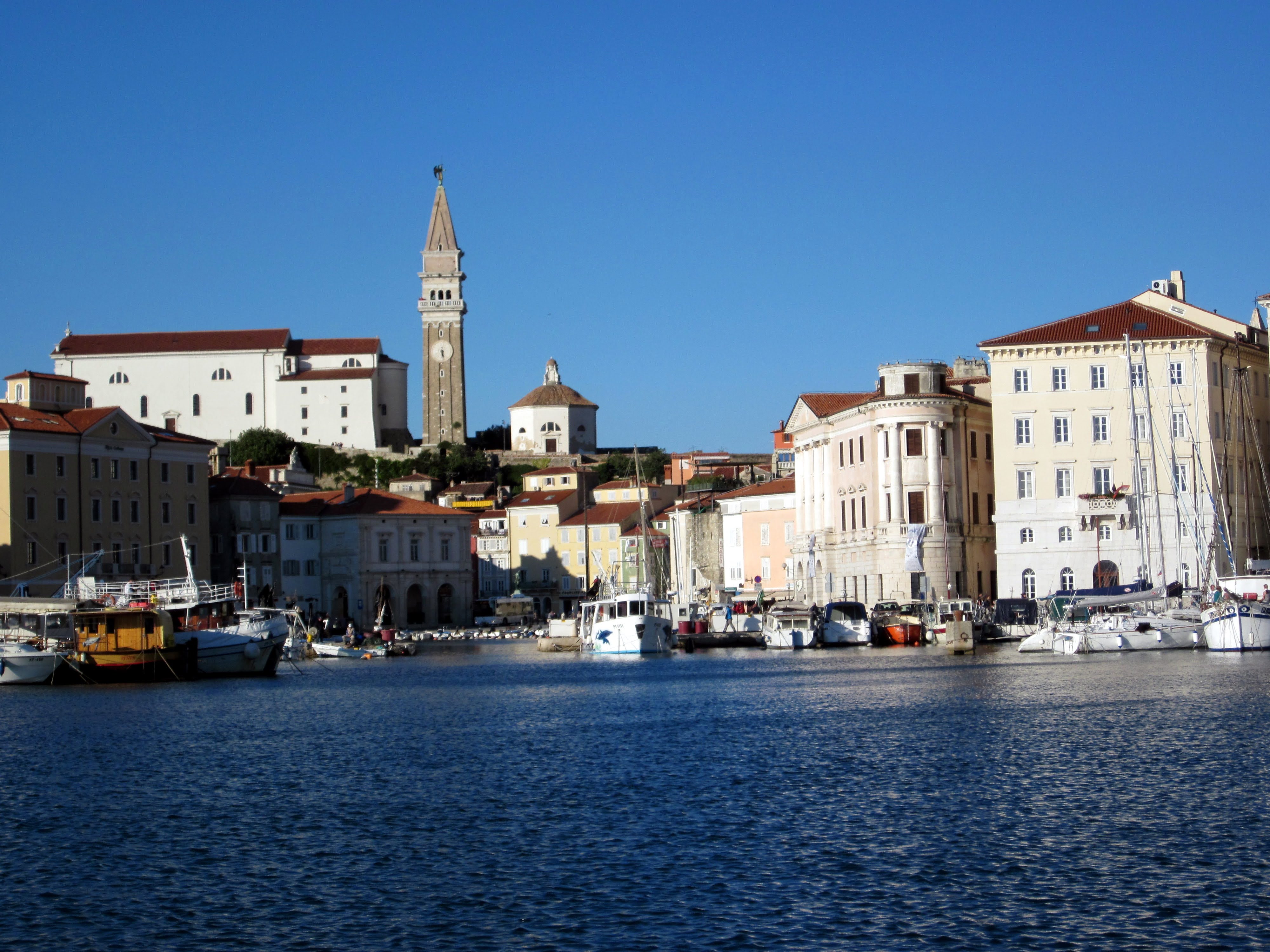 Later, we had another seafood dinner while spying on the couple next to us who managed to drink their way through their own three-course feast of beer, white and red wine. Wow!