Unfortunately, Sara was still feeling poorly on her birthday 🙁
She opened her cards and presents (thanks, all!) while still tucked up in bed and we then had an early breakfast so that we could beat the crowds to Charles Bridge. The main motivation for this was to photograph Oli's "cool" Mission Impossible sequence! Having never seen the film, Sara was totally baffled by this whole exercise, but Oli had been talking about it since our arrival in Prague so she humoured him. We got a few weird looks (unsurprisingly) but our mission was successful!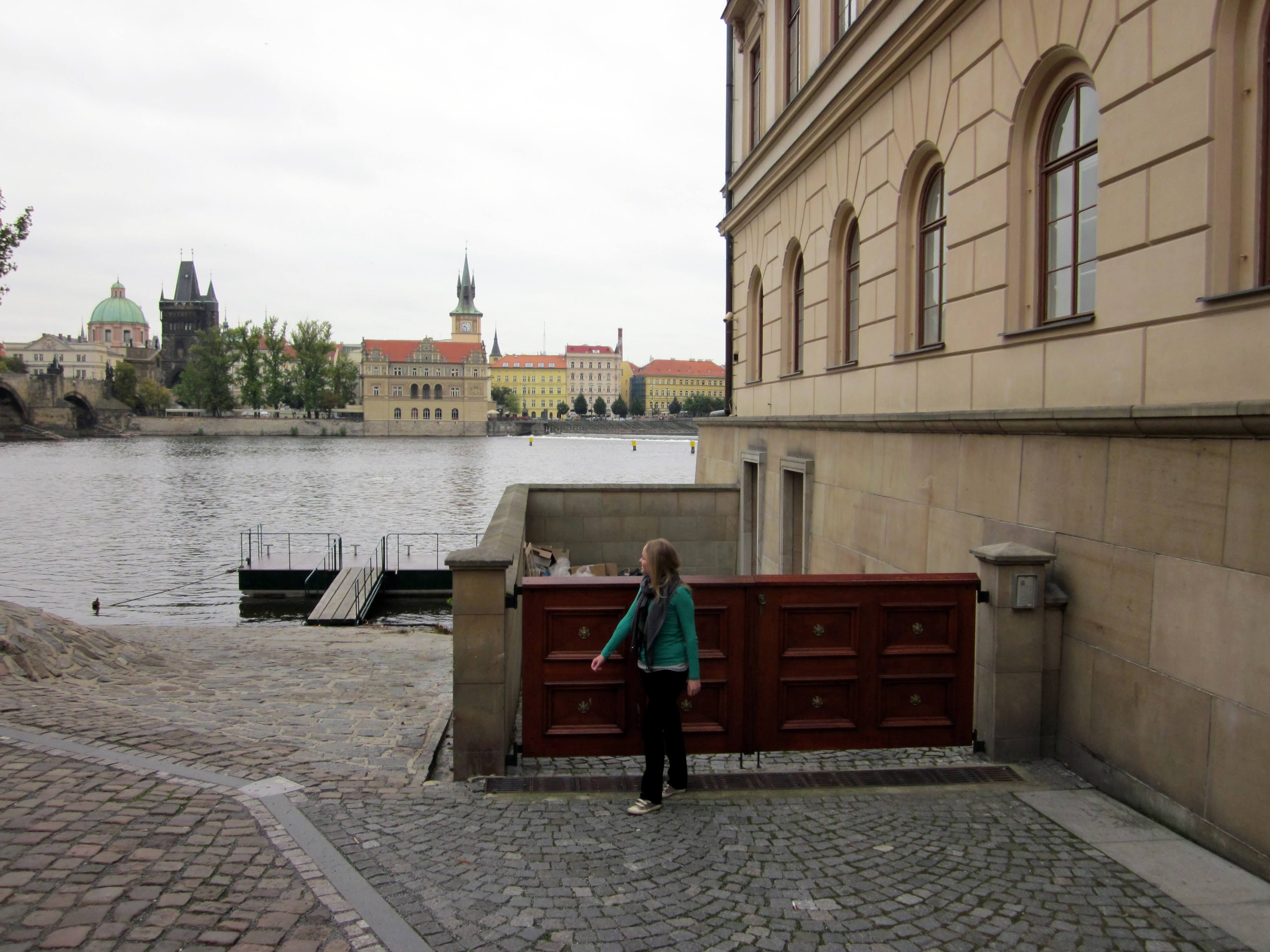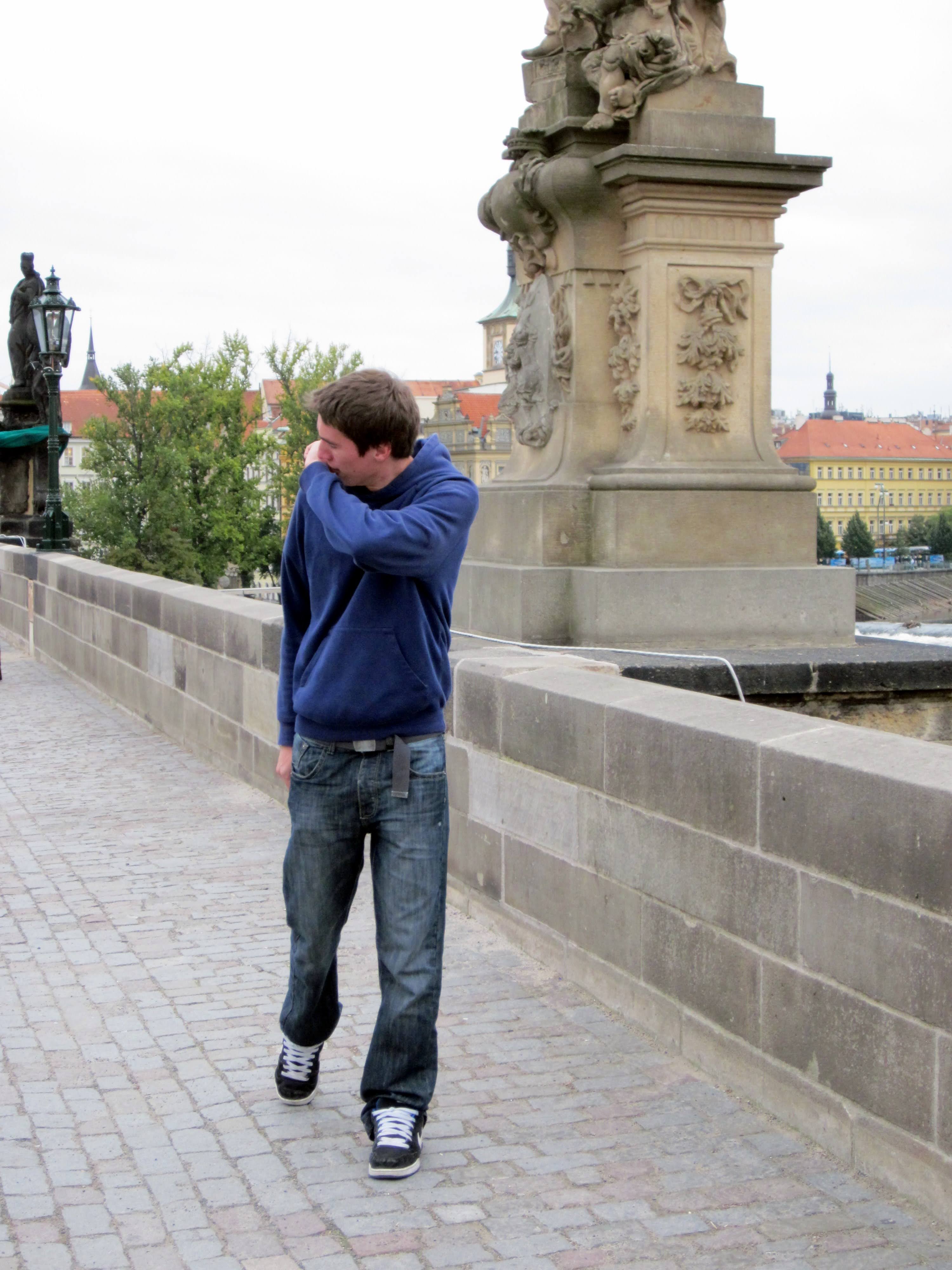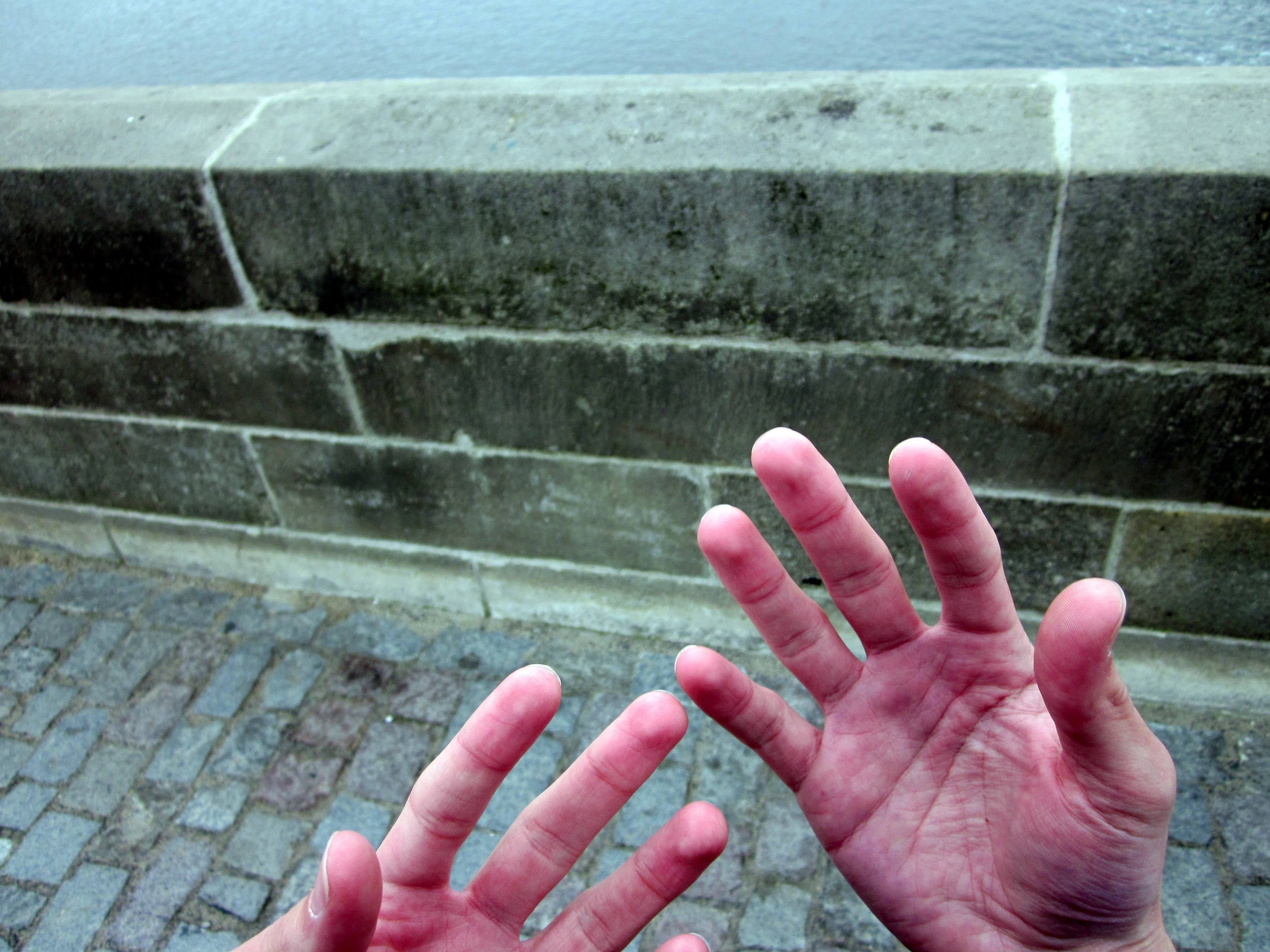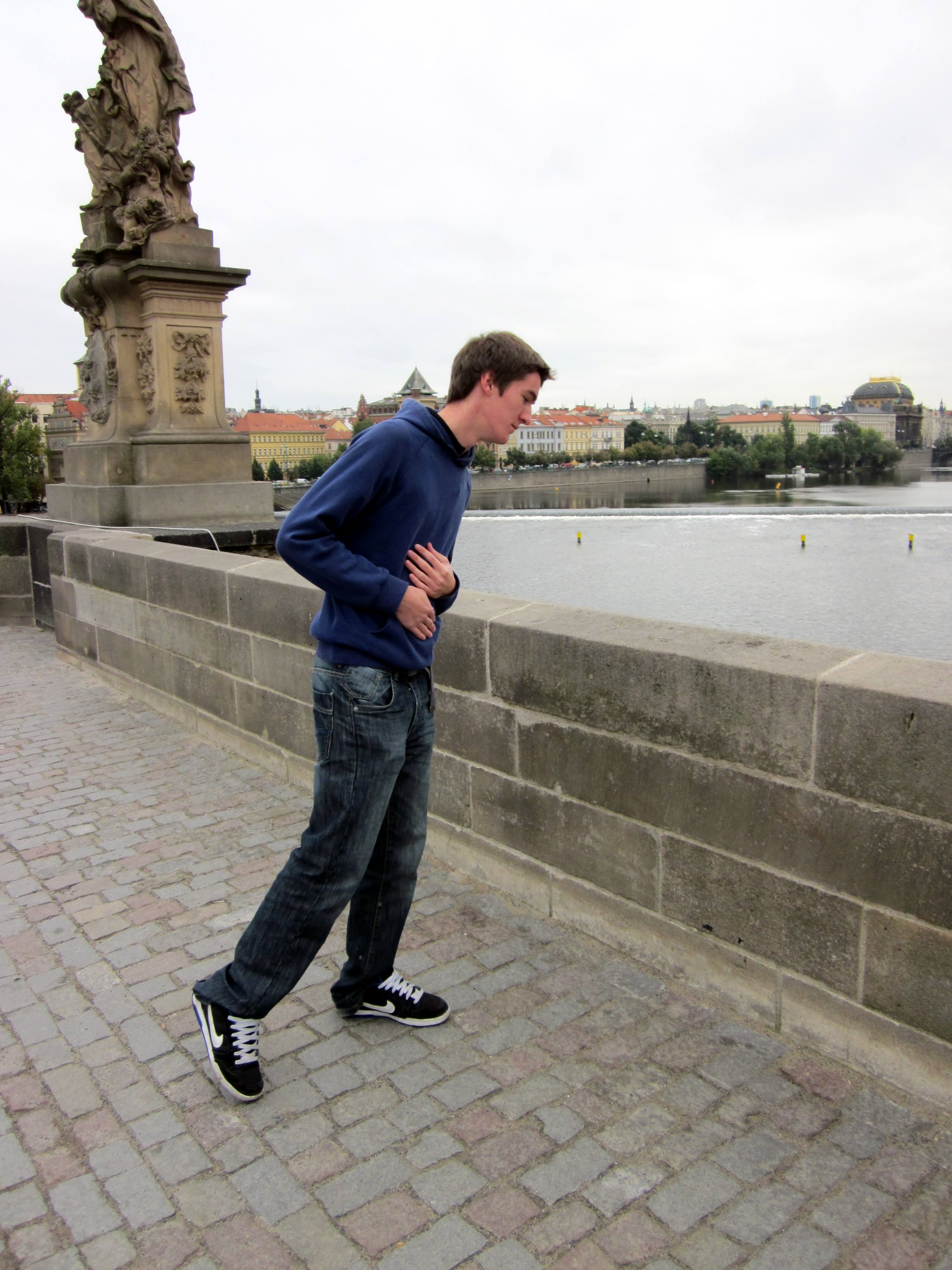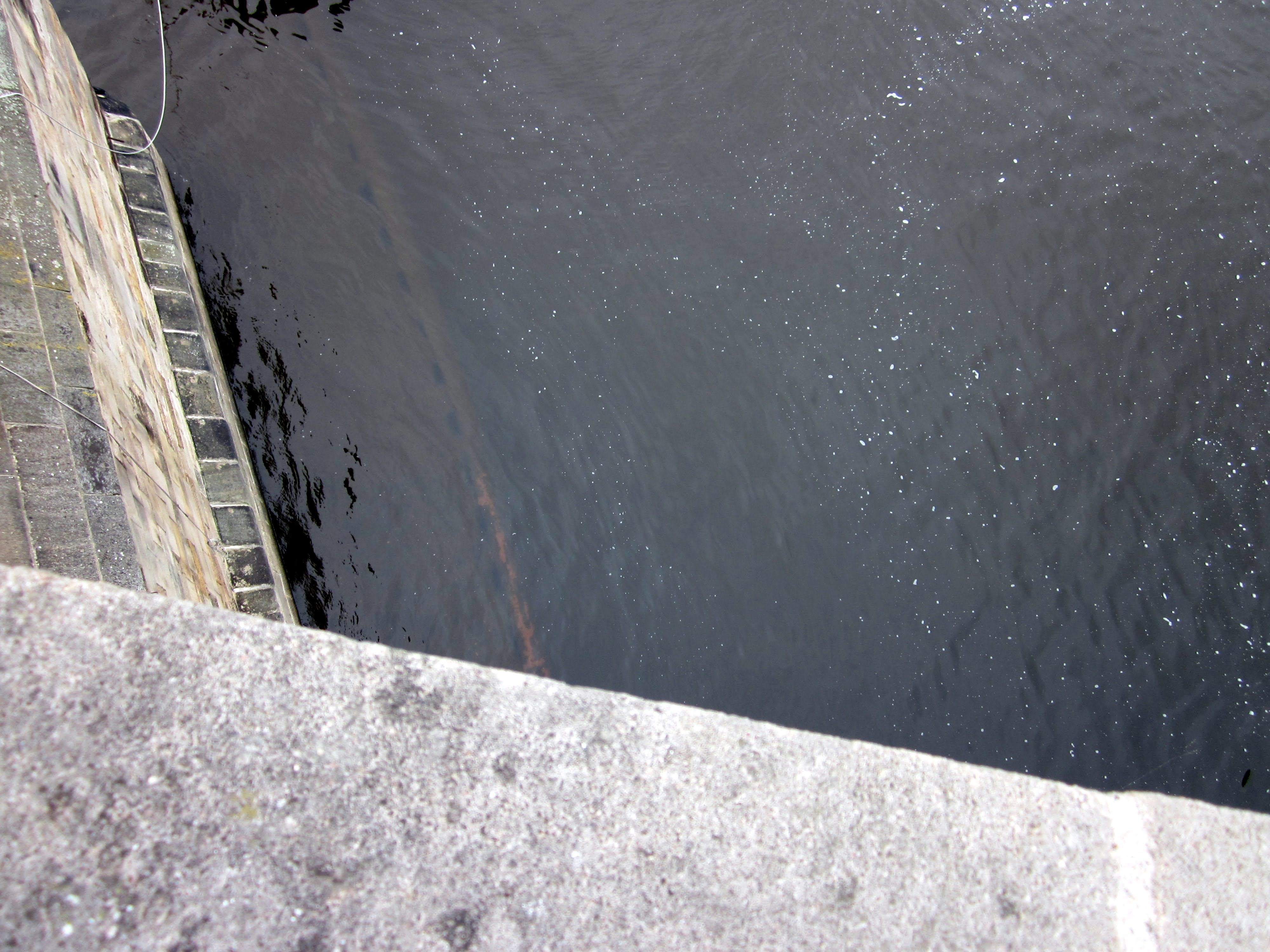 We then walked towards the old town and visited the main square to see the famous astronomical clock chime at 10am.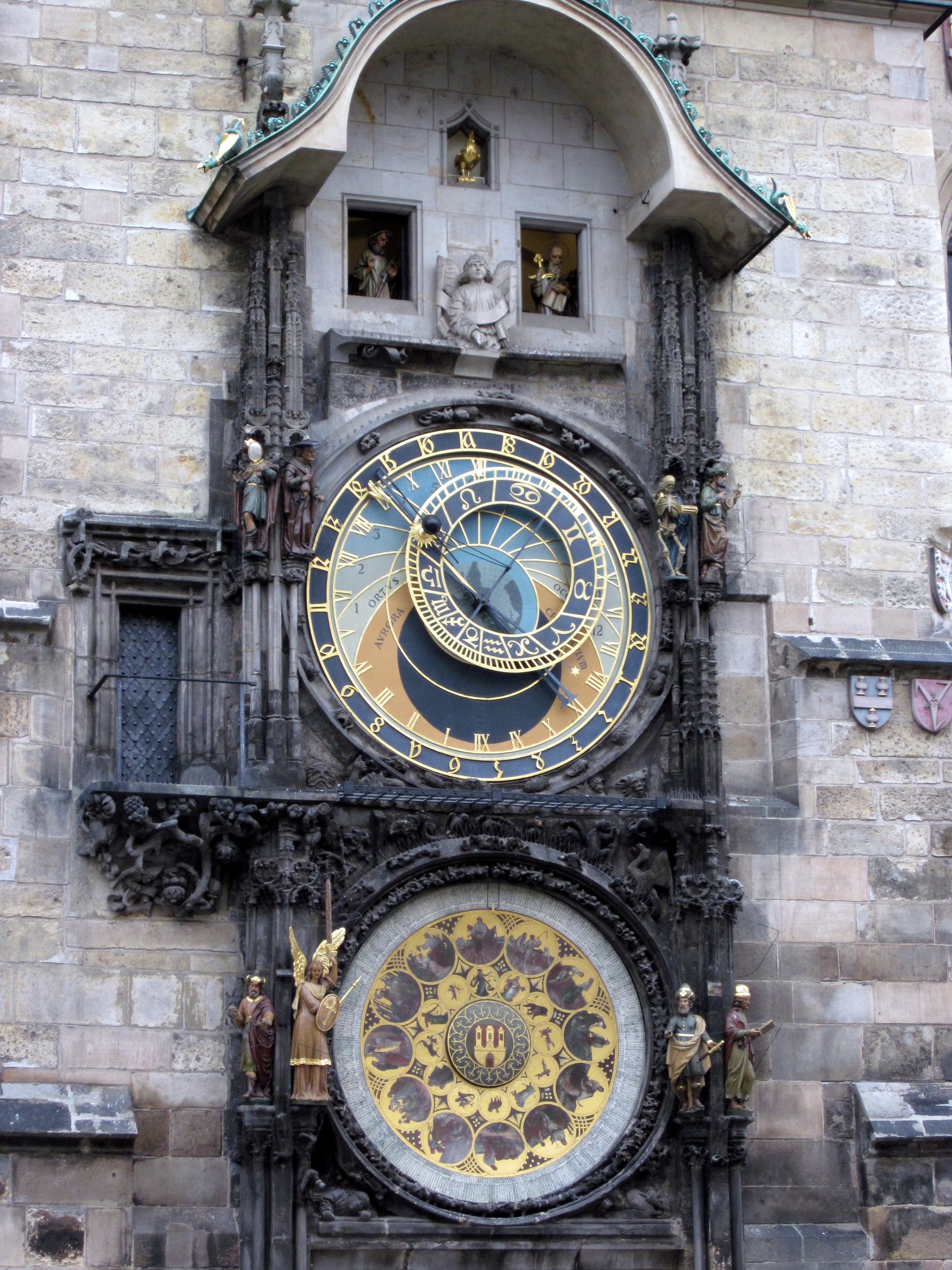 We also climbed up the clock tower, which had a great view over Prague.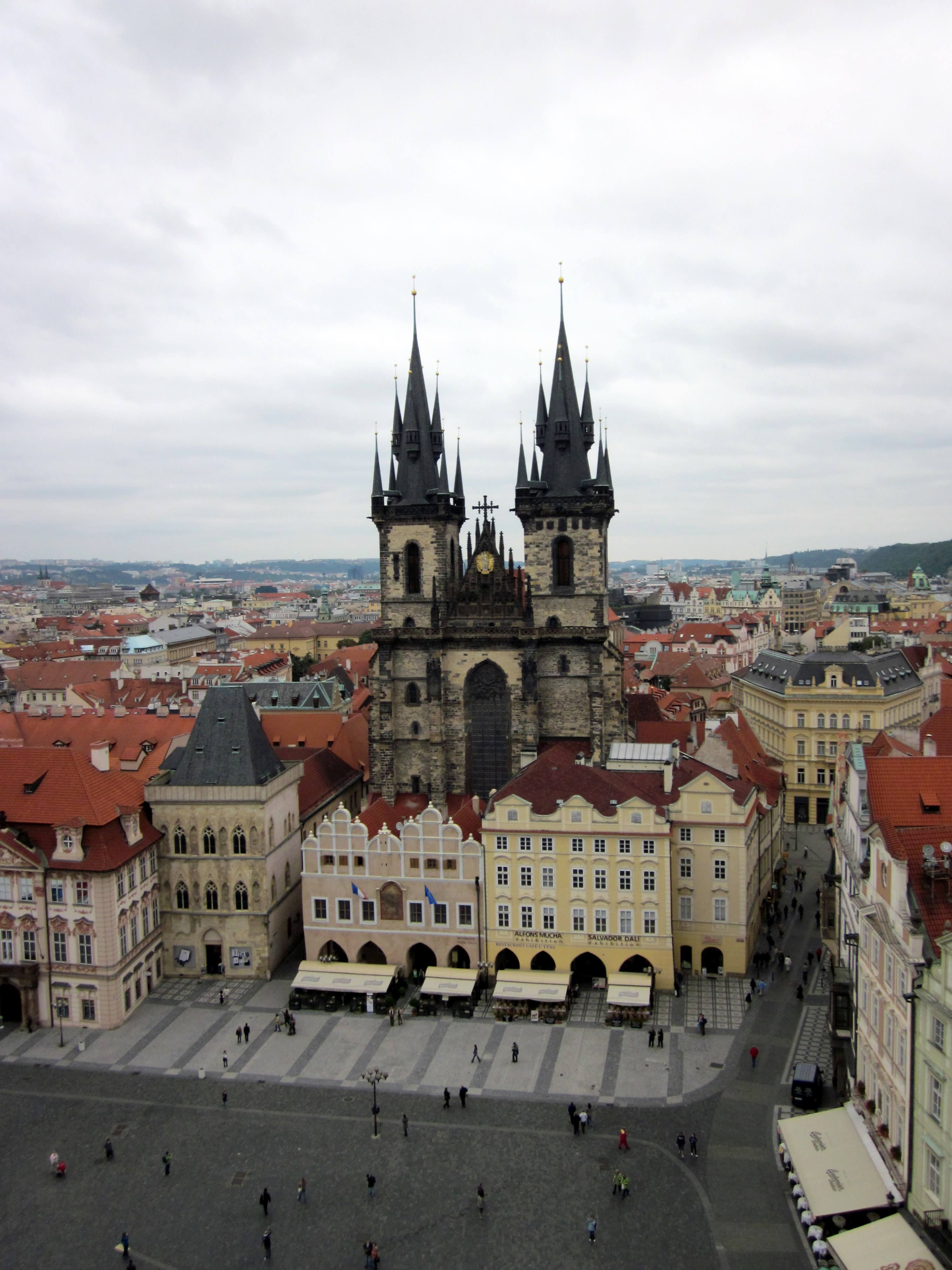 Next, we wandered down a shopping street hoping to see the Municipal House, which was supposed to be worth a look. On the way, we stopped for a hot chocolate and sneaky slice of birthday cake in a spectacular, high-ceilinged Art Nouveau cafe. On our way out of the building, we were wondering where the Municipal House had got to, only to look up and realise we'd been in it all along! Classic.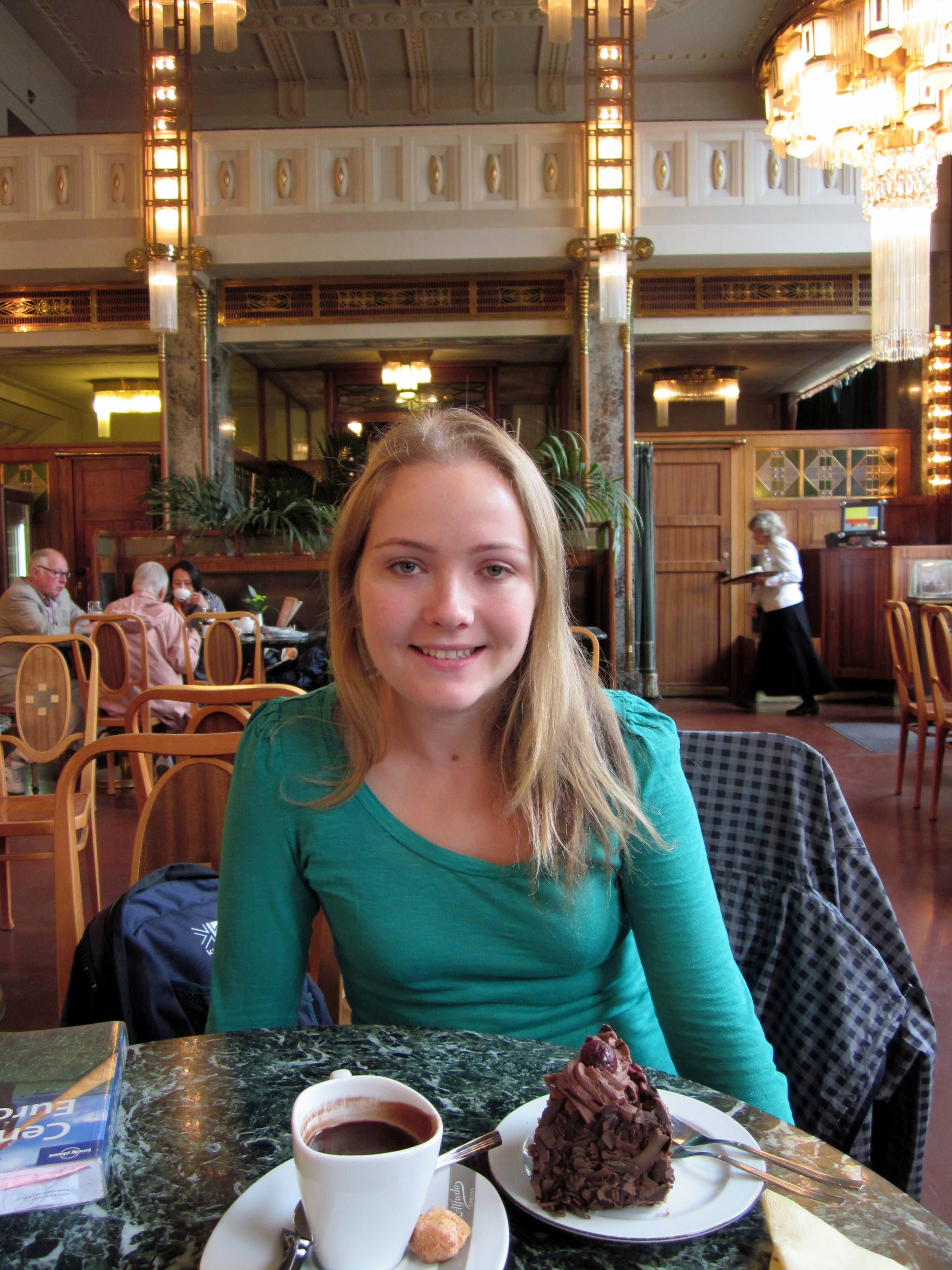 Afterwards, we finally tracked down the English-language bookshop, but unfortunately had no luck with the renewable energy book. We walked down a very posh shopping street and around the Jewish quarter before crossing our fourth bridge of the city back towards the hotel. This time, we both had an afternoon nap! In the evening, we went out for a birthday dinner to the restaurant we had been so impressed with on the first day. Unfortunately, we were seated inside this time so didn't have the beautiful view, but it was still a lovely meal.