We only planned to spend 24 hours in Thessaloniki as we'd both visited previously, but as soon as we arrived, we remembered how much we liked Greece's second city and wished we had longer! It felt good to be somewhere familiar where we both had our bearings.
As we'd already seen many of the main sights on our last visit, we opted to hire a tandem for a leisurely cycle along the seafront between the White Tower and the Thessaloniki Concert Hall. This was the first time we'd ever ridden a tandem that actually seemed roadworthy, and that, combined with the perfectly flat and broad cycle path, made for a very serene expedition. We smugly imagined that onlookers thought we knew what we were doing.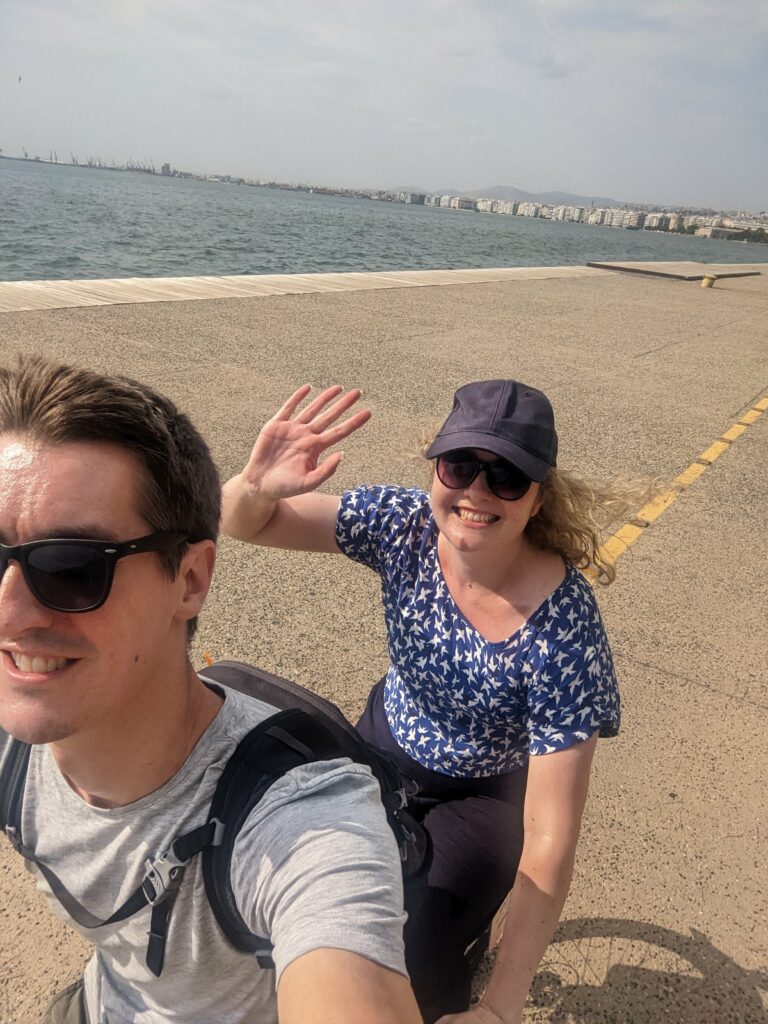 After our cycle, we headed to Aristotelous Square to meet up with Dimitrios, a colleague of Oli's from the energy industry. We had some beers in a seafront bar and chatted travel, tech and NILM.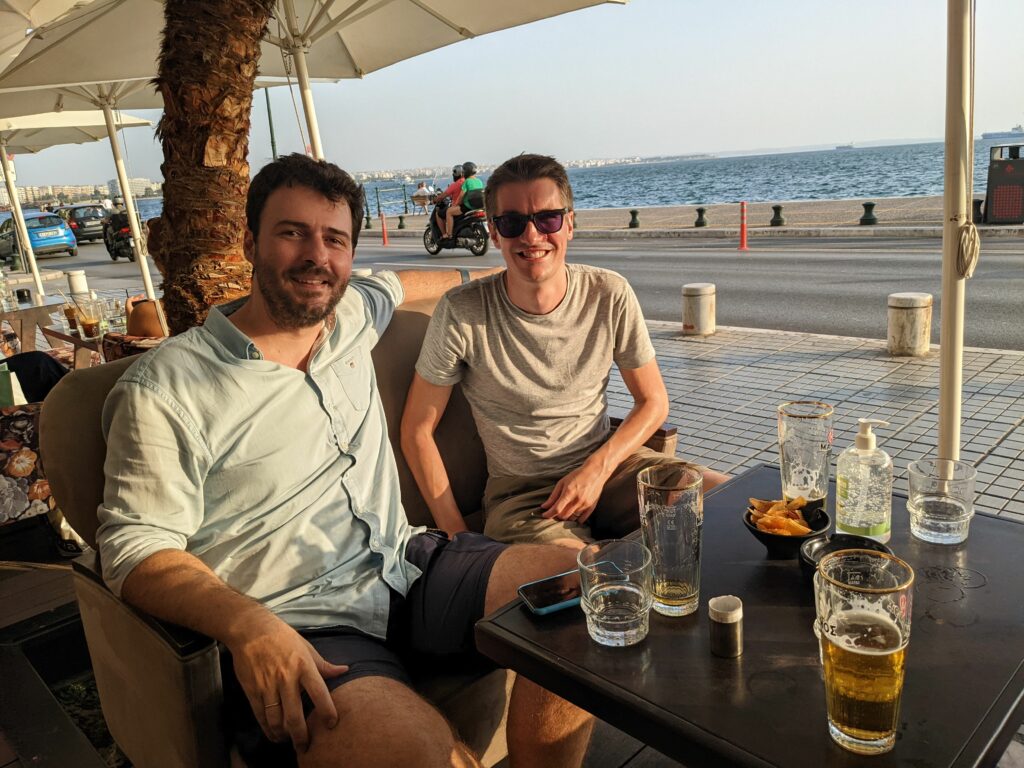 It was good for me to put a face to a name and lovely for Oli to chat to someone who didn't groan every time he mentioned something related to energy. It was so nice to see you, Dimitrios! And thanks for the dinner recommendations – we had a great meal at Sebriko.
It's only a matter of time before we miss a transport connection, and the next morning we cut it pretty fine to get to the intercity bus station for our bus to Kavala, a pretty port town east of Thessaloniki. In our defence, this was partly because we couldn't find any reliable information about the location of the local bus stops, but it also had quite a lot to do with what's known in our household as a "loads of time, no time" situation. Normally it's only me that's susceptible, but unfortunately Oli got caught out this time too. Anyway, we caught the bus just fine in the end, after a slightly sweaty half hour roaming the bus stops of central Thessaloniki. We could have just taken a taxi to the out-of-town bus station, but what's nearly neutral about that?!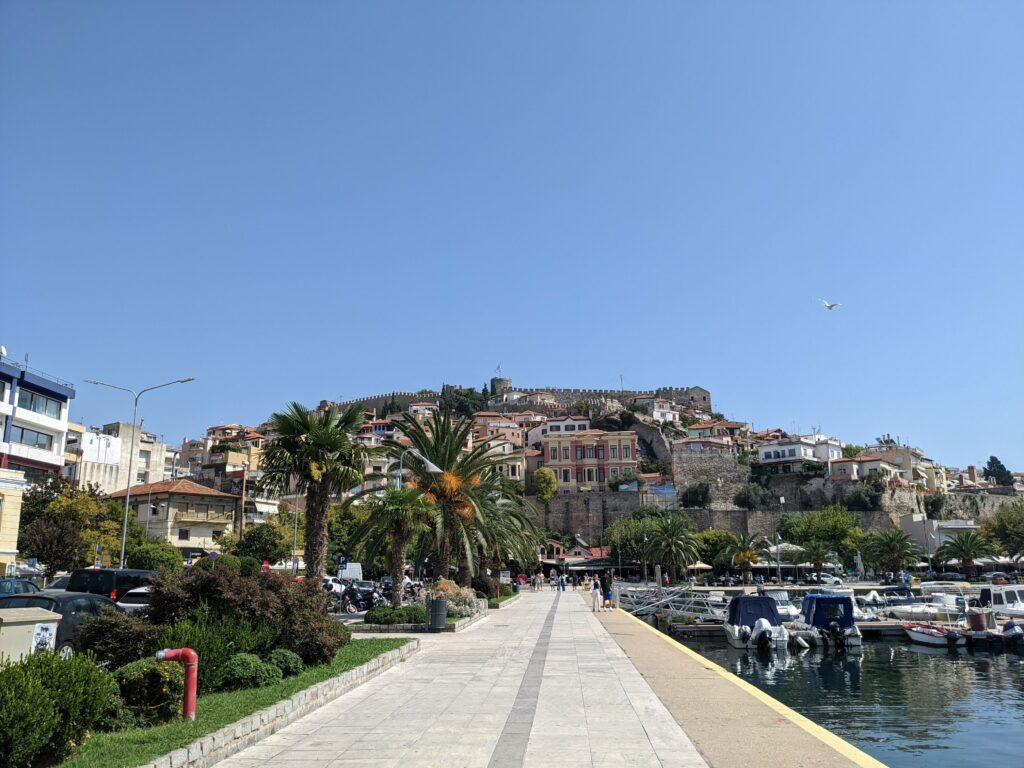 We arrived in Kavala mid-afternoon, met the local cats, and then spent a couple of hours at the beach for the first time on this trip. To be honest, I'm struggling to add any commentary to this part because I basically arrived at the beach and went straight to sleep!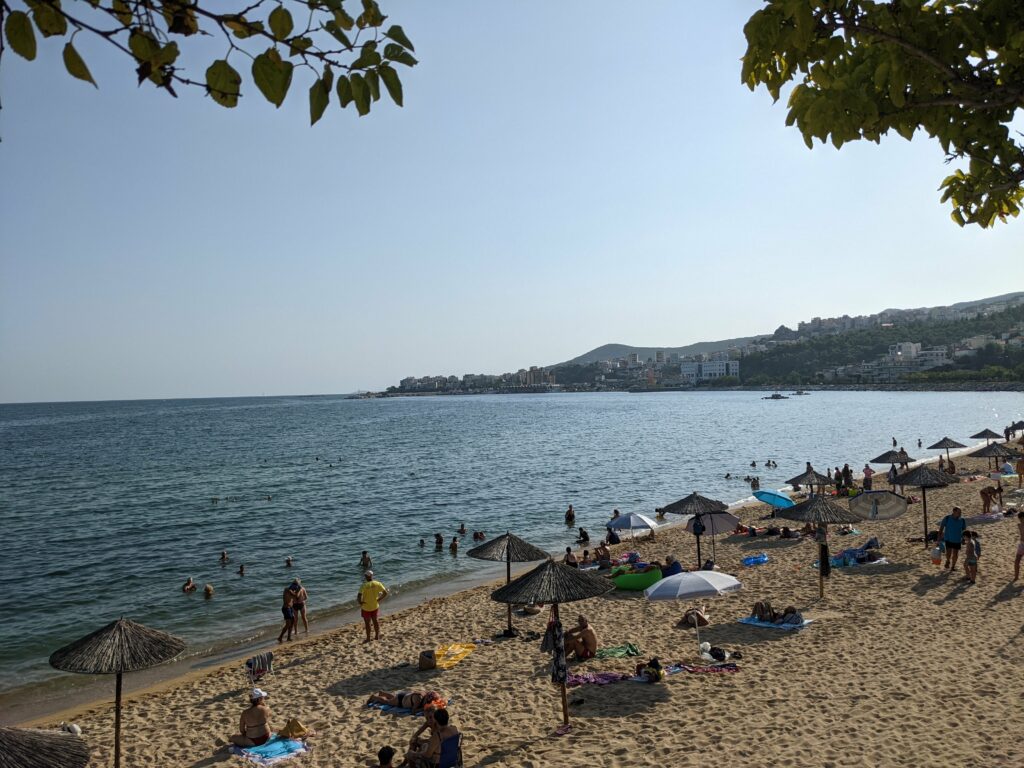 That evening, we saw a wedding being held in the old town, inadvertantly over-ordered to an extreme extent at dinner (they had to bring us an extra table), and passed by the town's famous (and very cool) Ottoman aquaduct to see it lit up at night.
The next day was a big day: Oli's birthday! As a special birthday treat (we had agreed no presents so instead I just hyped every part of our existing plans to him), we took the ferry across to Thassos.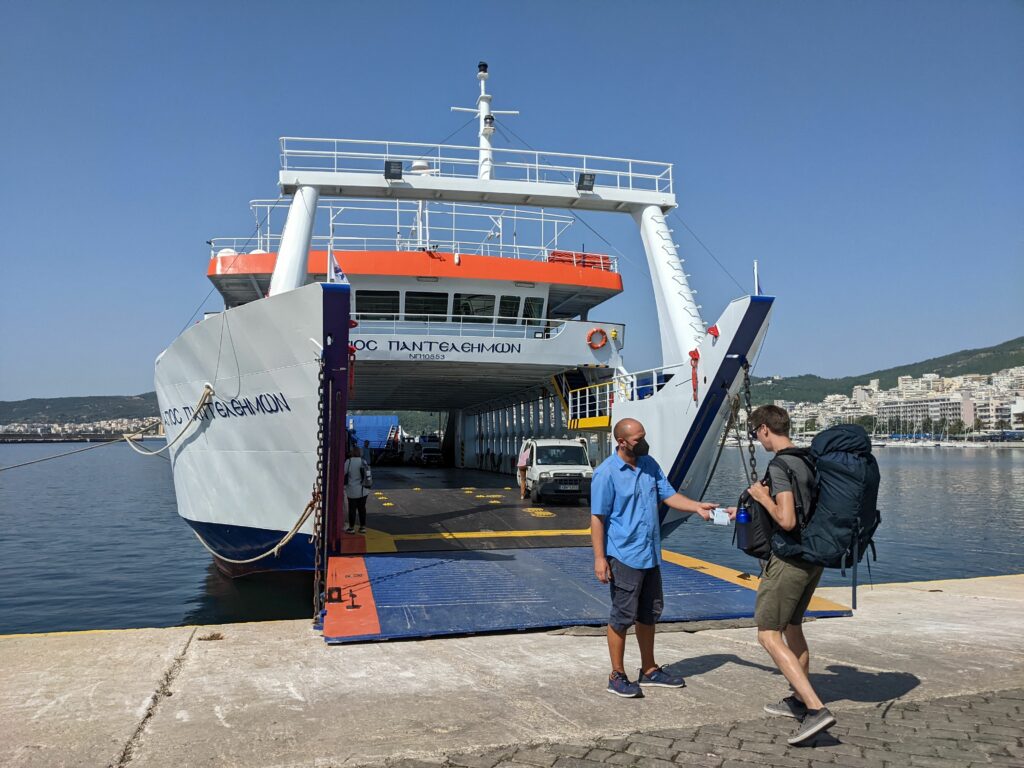 It was a gorgeous morning and the seagulls followed the ship the whole way on our hour and a half crossing. I very much enjoyed this because I LOVE seagulls (I know this is odd). Thankfully, none of them needed the loo above me when I was photographing them as I might have been less enamoured then.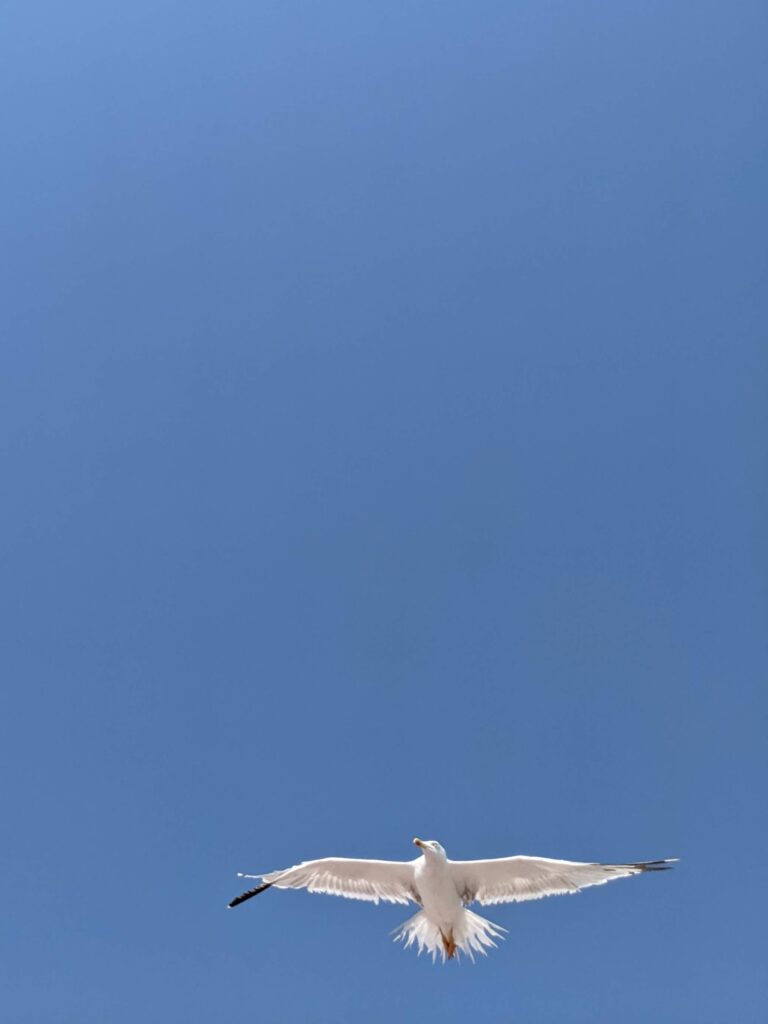 Next followed a couple of days exploring the island of Thassos, which we'll update you on soon.
---
As an aside, if you're planning a trip to Thessaloniki (presumably not because of our inspirational tandem ride, but y'know, if you were going anyway), I can highly recommend reading The Thread to bring its history to life.