We were a bit more successful at the bakery this morning and managed our Guten Morgens with ease! We went straight to the Reichstag dome, which is a modern glass dome on top of the older parliament building. Unfortunately, we both share an incurable 'need for completeness' so we couldn't resist listening to every last entry on the free audio guide, which meant we learnt rather more than we intended about its history! The views were amazing though, and we were so glad we chose a beautiful sunny, fresh morning and beat the crowds.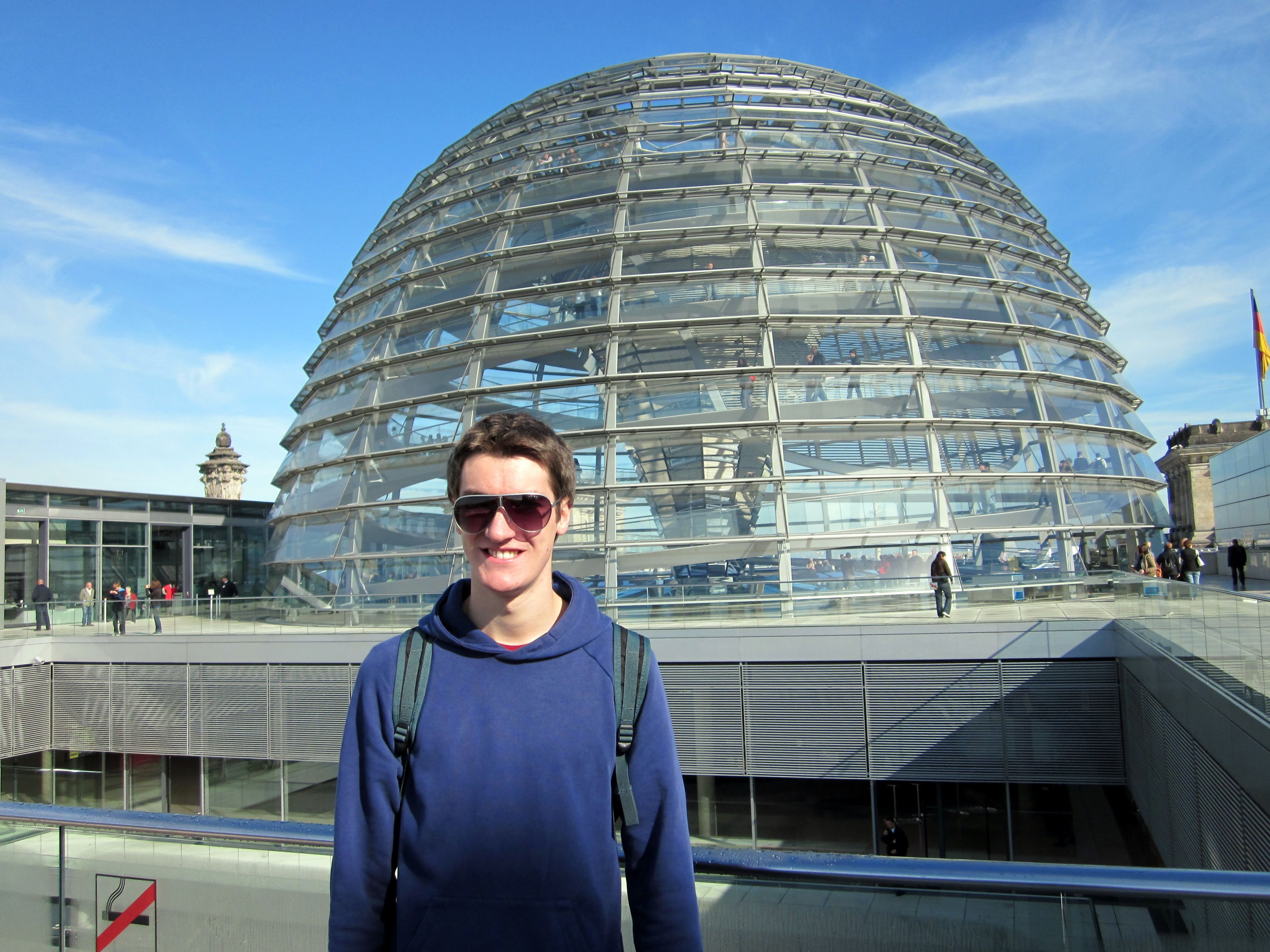 Next, we were off to Checkpoint Charlie, which is a replica of the original checkpoint between the American sector and Soviet sector of Berlin. We spent a couple of hours at the museum, where we read lots about inventive ways people managed to travel from the East to the West (digging tunnels, flying over the wall, doctoring suspension in cars so the weight of people hidden in the boot was undetectable, kayaking across the sea…). Neither of us would describe ourselves as particular museum fans, but this really was fascinating. Again, so sad though.
We had a late lunch at Curry 36. There was a massive queue, which is always a good sign. Everyone else seemed to know what they were doing when ordering, which is another good sign. The pressure was on to get our order right! (Does anyone else get this?) We shared a currywurst, which consisted of wurst (sausage) chopped up, smothered in curry powder and ketchup and served with chips and mayo. It was delicious but perhaps not the healthiest snack!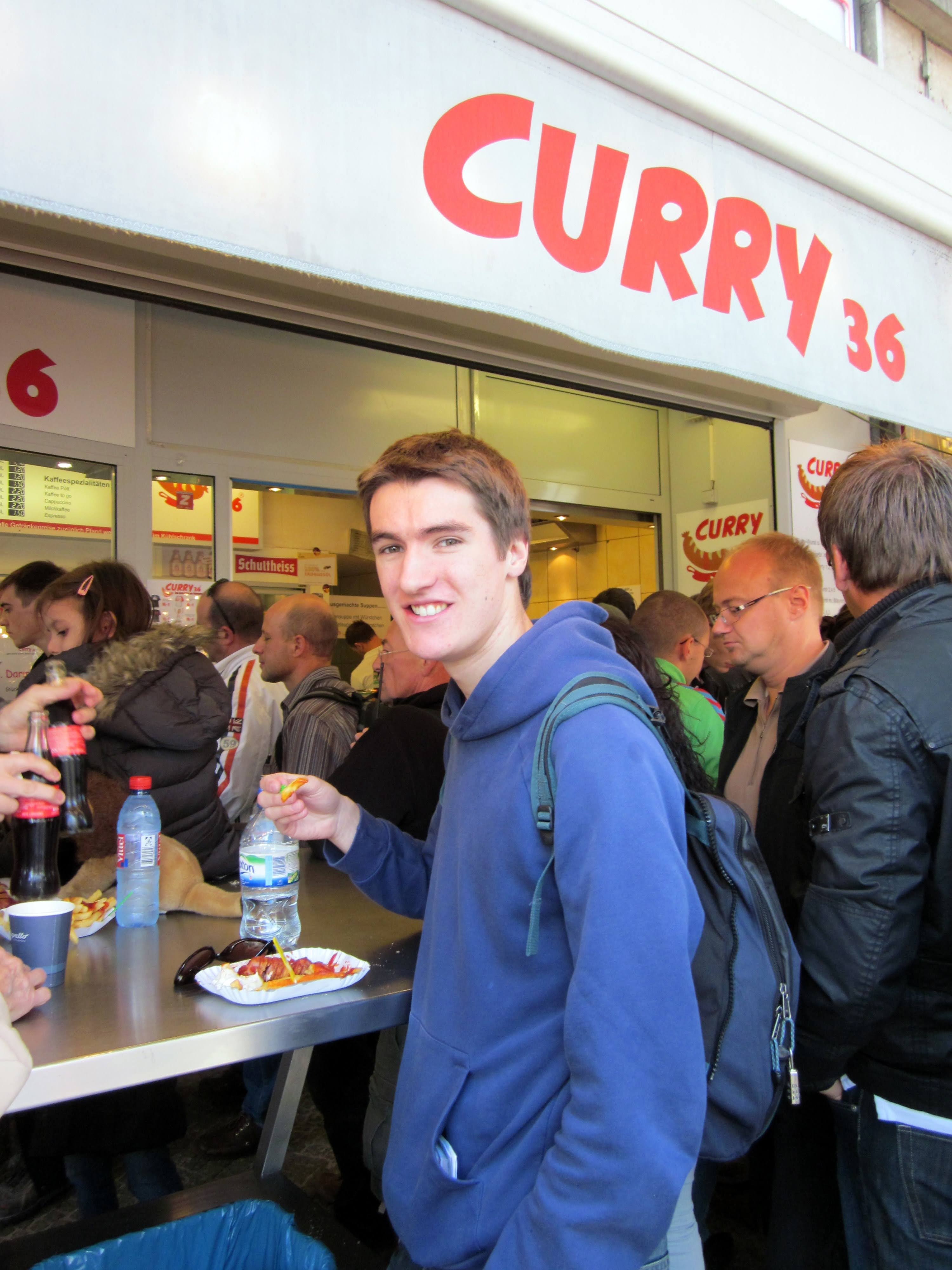 In the evening, we went to Alexanderplatz and couldn't resist some pick n mix when we saw it for sale. A classic! We then took a tram to Hackescher Markt which was all lit up and buzzing, a lovely farewell to the city. Tomorrow morning, we leave for Bamberg.